Special colors allow you to visualize your positive and negative values clearly and professionally. These colors are defined at the theme level. Your smart slides will automatically pull the special colors you've selected automatically, so you don't have to manually adjust it. Templates such as charts, tables, big number, and check list all pull from the special colors.
Getting Started
To set your special color values, click on Edit Theme and select the Colors tab. By default, special colors are set to green and red for positive and negative values respectively. You are not limited to these colors and can customize them by clicking the color drop and adding in the hex code.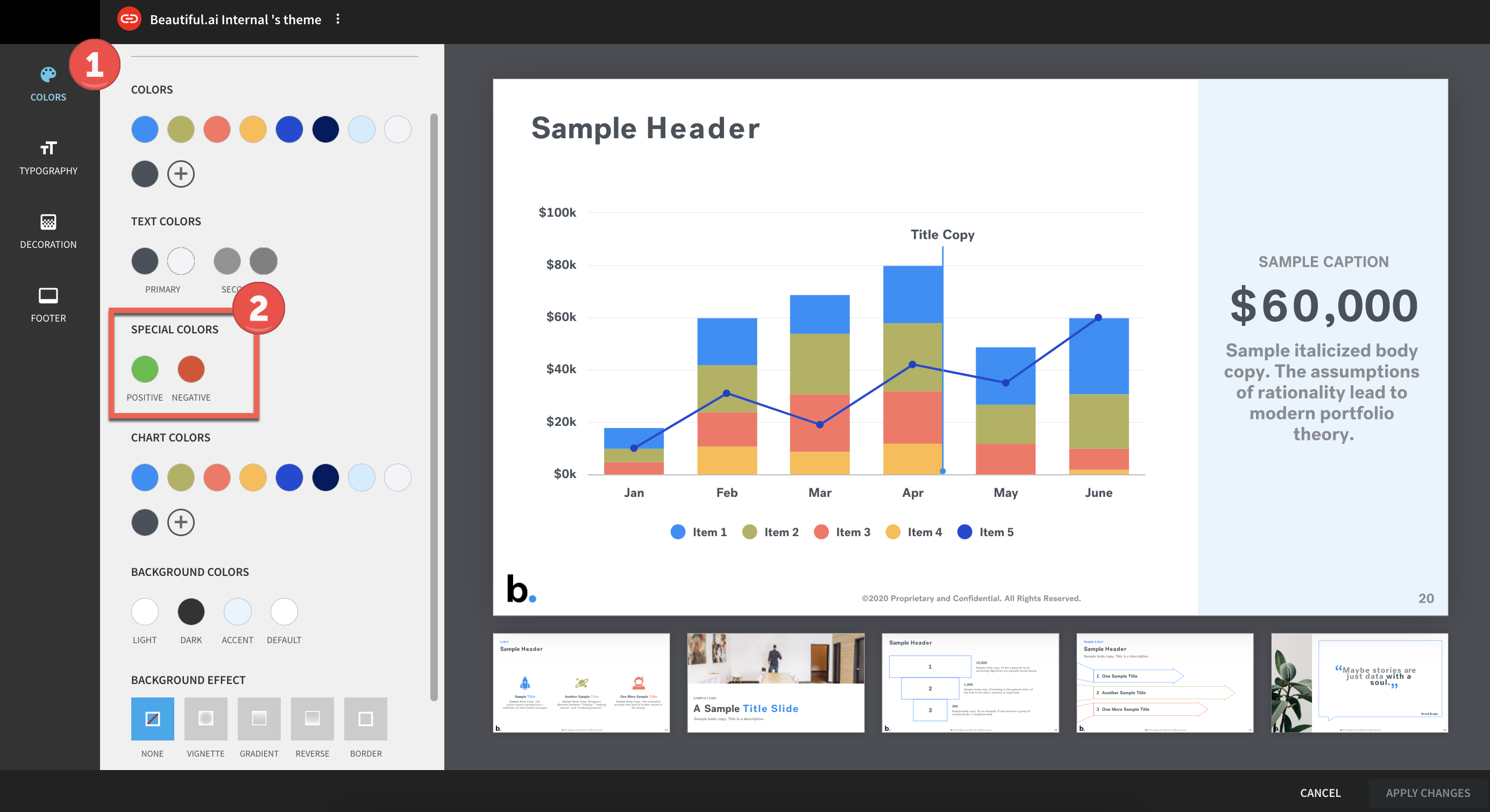 Charts
Waterfall charts are defaulted to use the +/- colors. You will still have the option to select from other theme colors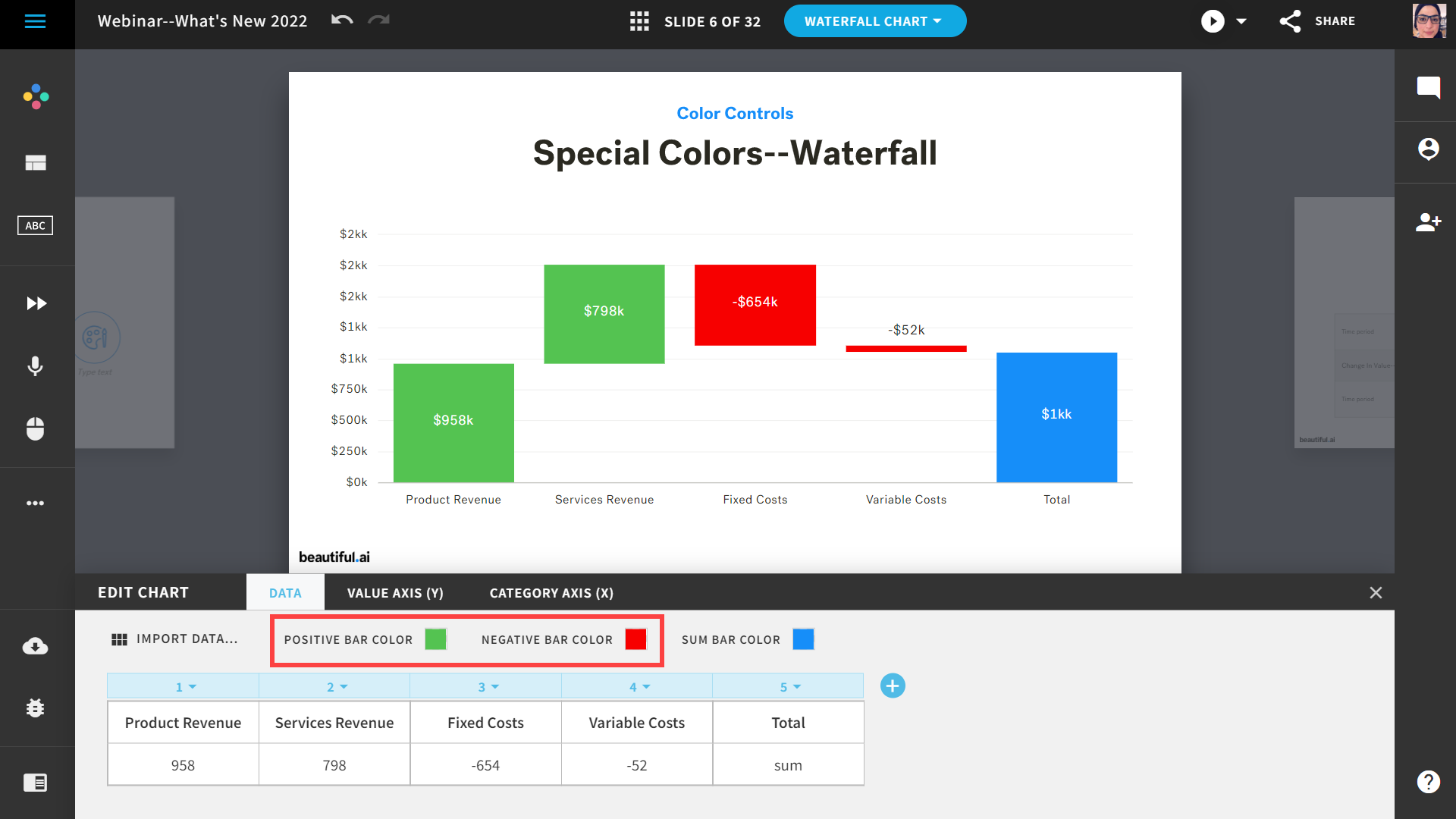 Special colors will now appear in the color list for charts like line, area, or bar charts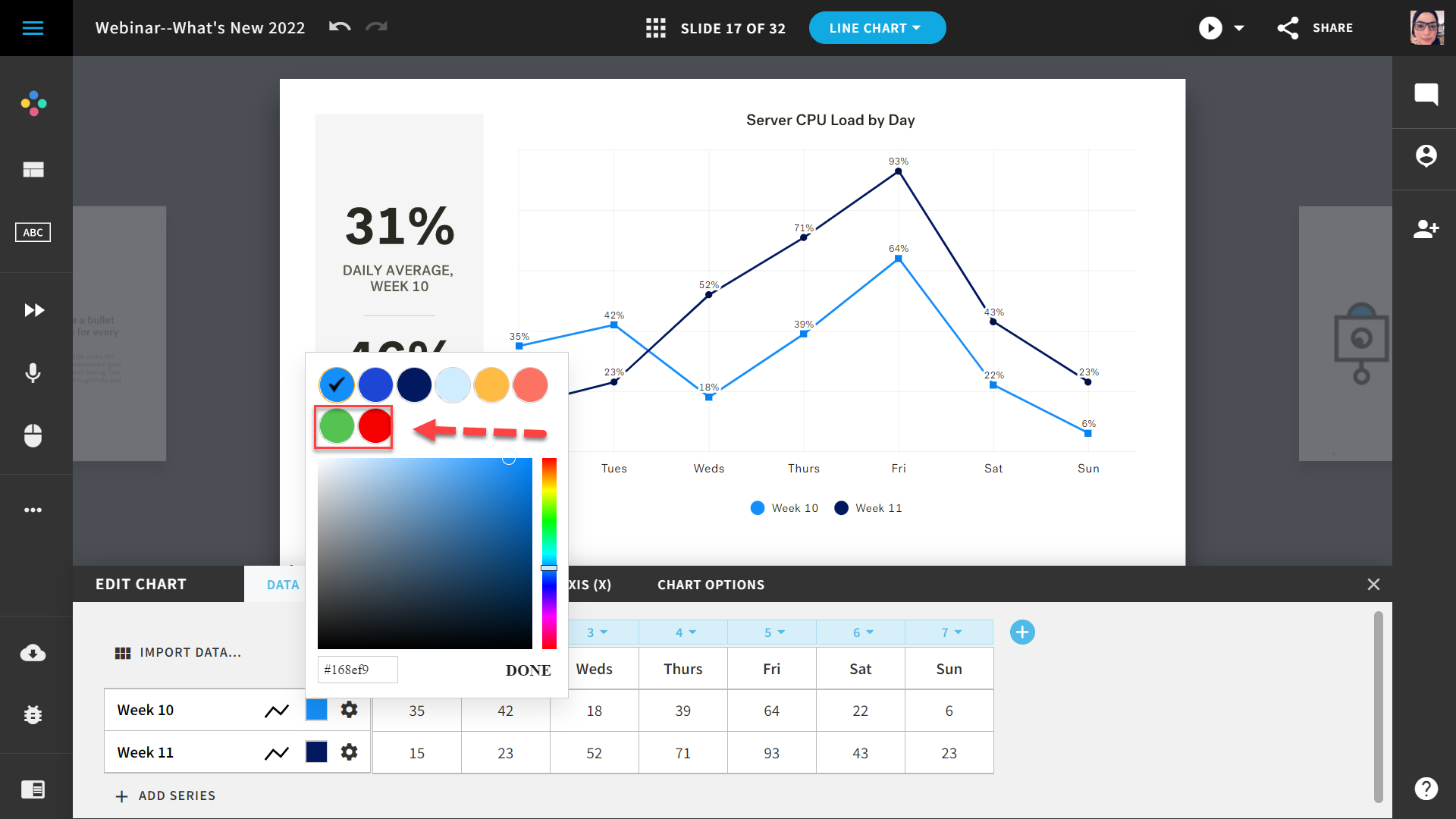 Tables
When you set a row or column's Change in Value to +/- or up/down arrows, it will automatically apply your special colors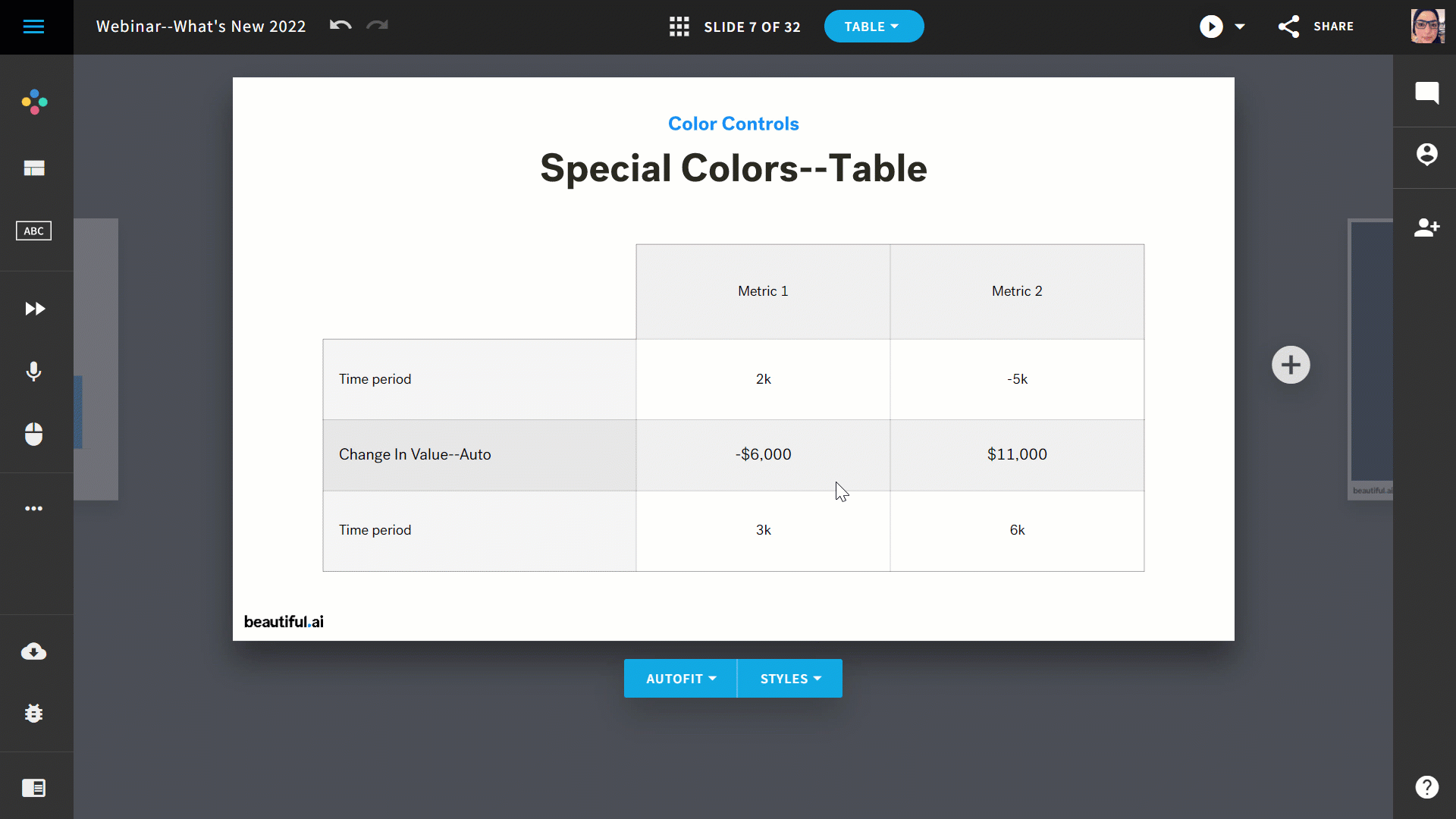 Special colors are also listed in the color picker for tables as well.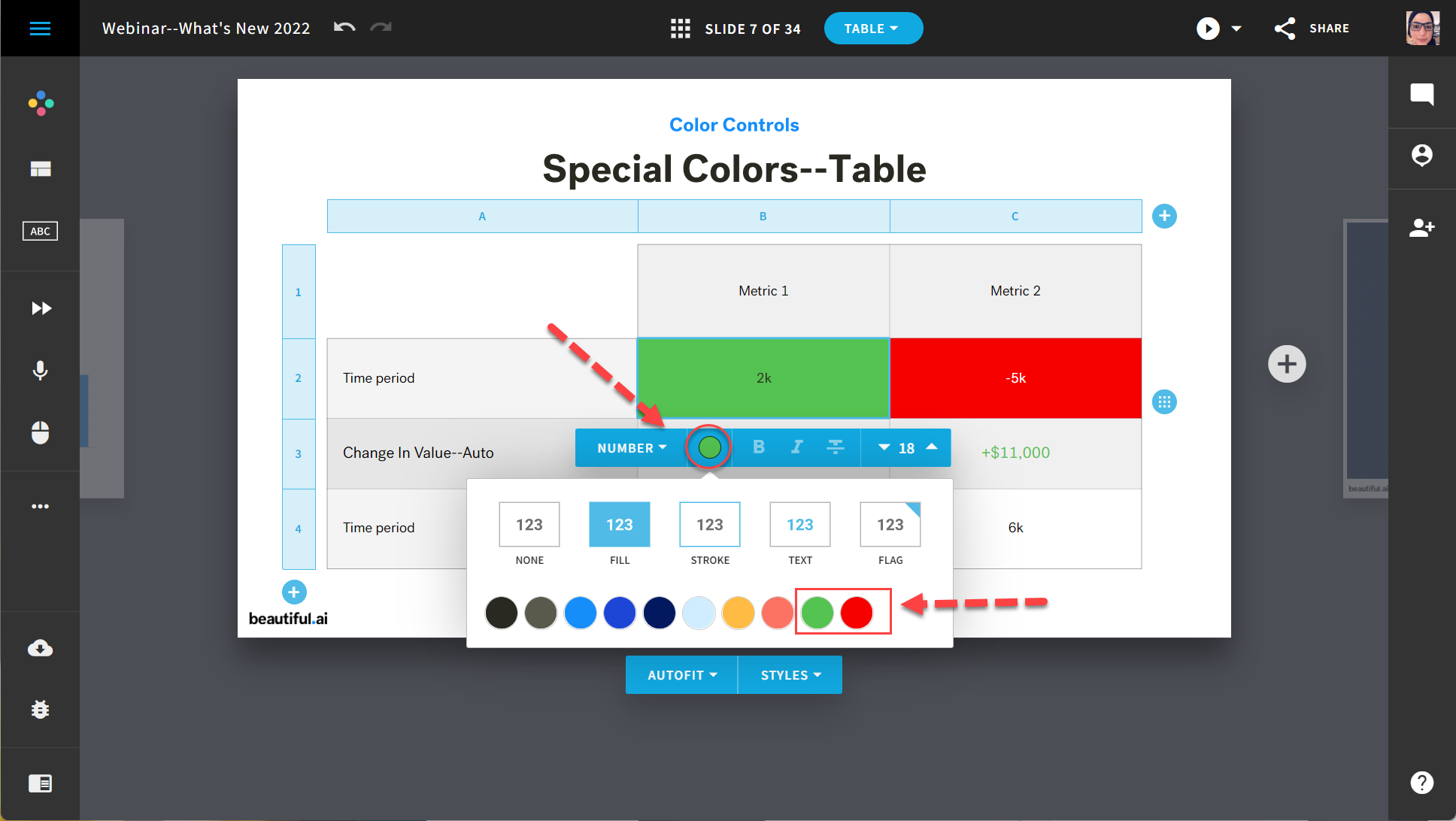 Checklist
The Checklist style allows you to check off items on your list. Checks are positive values and crosses are negative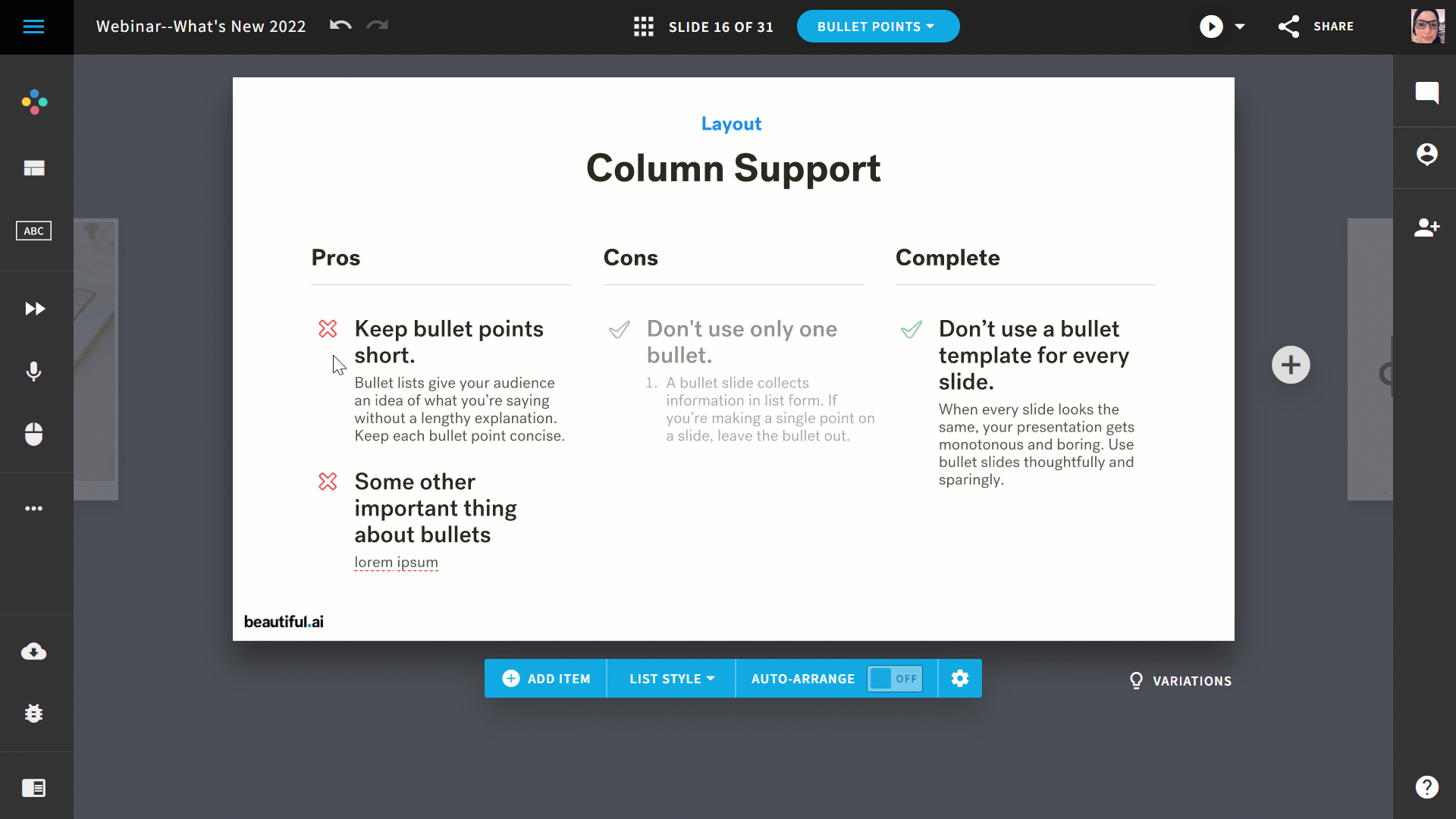 Big Number
Similar to the checklist template, you'll be able to click on your arrows to change the direction from up and down. Up arrows are positive indicators and down arrows are negative.