Like template variations, switching between templates allows you to redesign and adapt existing content to a new template style without starting over. This is a beta feature. Any feedback on this feature should be sent to feedback@beautiful.ai.
Getting Started
To switch your templates, click on the template name at the top center of the slide and select Switch Smart Slide. Double-click on the smart slide of your choice to complete the switch: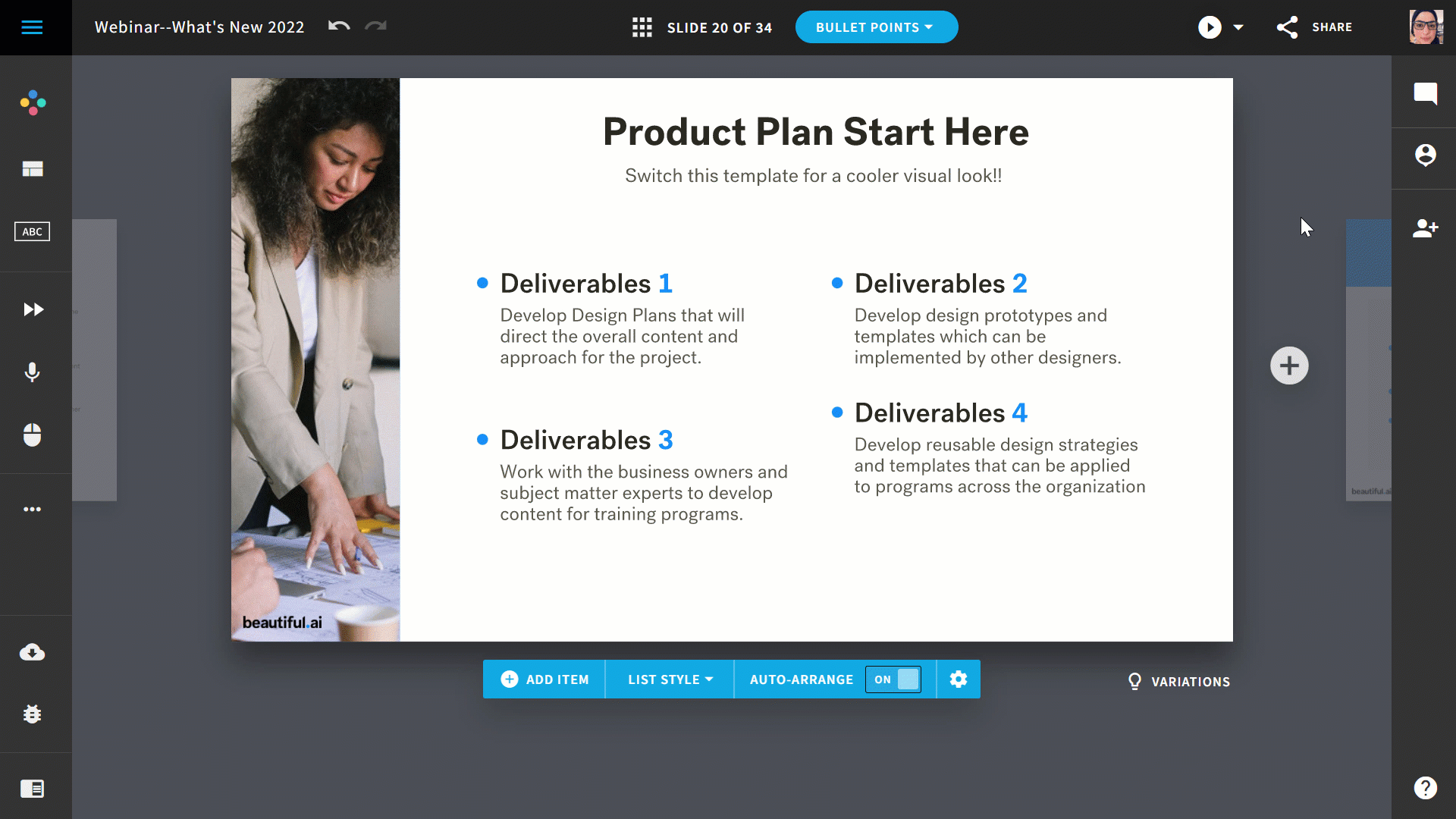 You'll be able to switch your smart template repeatedly.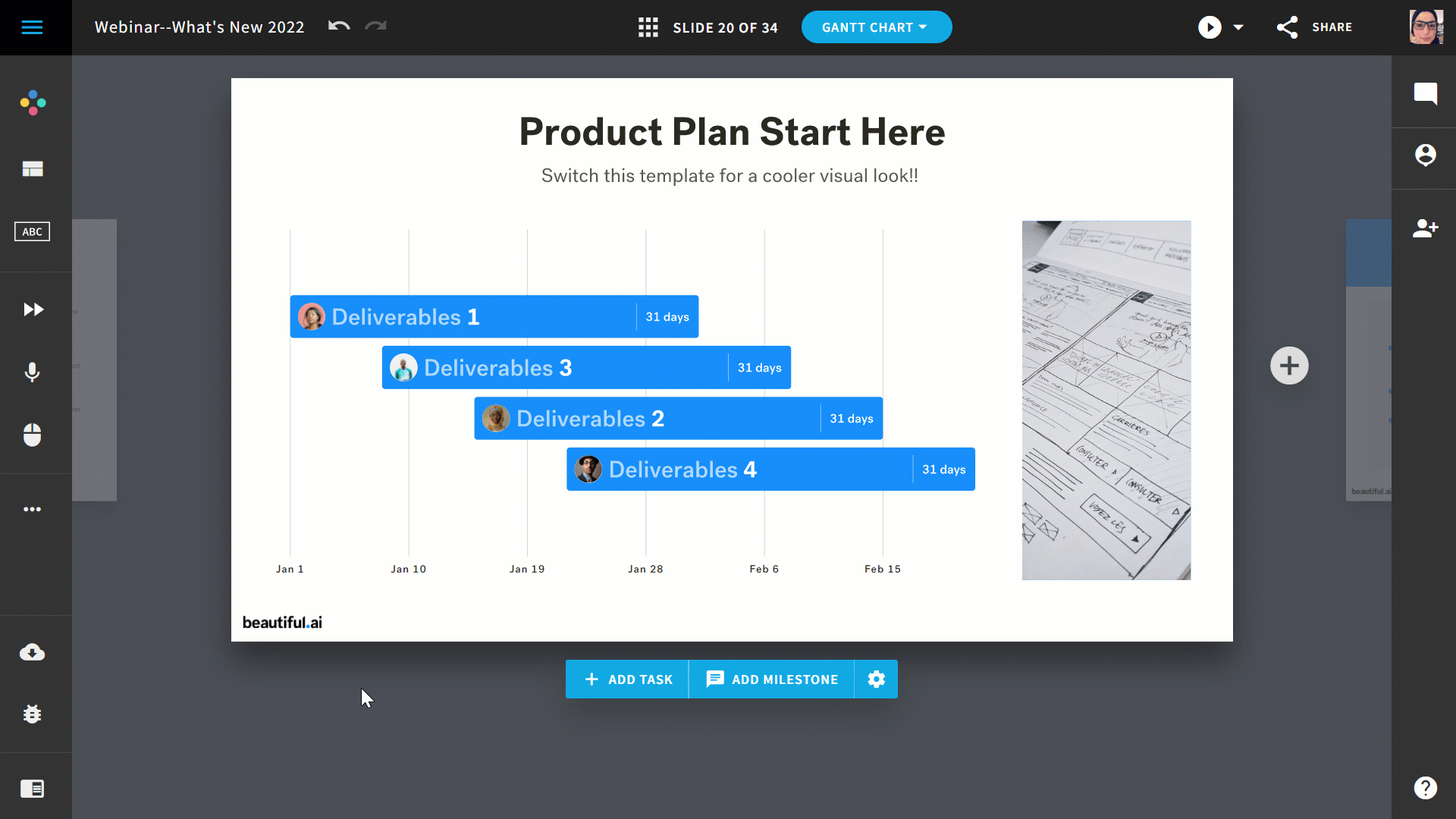 While objects like heading, tray data (image and text boxes), and primary element content are preserved whenever possible, this feature may cause data loss in some cases. This happens because some templates support more or fewer objects than the one you're switching to/from. You can always be recovered by clicking undo or
Version History.