Comments are a great way for your audience to engage with your slides. Both you and viewers of your deck will be able to have a dialogue on a slide by slide level. Viewer comments are a "public" feature, and will be seen by anyone with a link to the deck.
Getting Started
To turn on viewer comments, click on Share and toggle Allow Commenting to ON.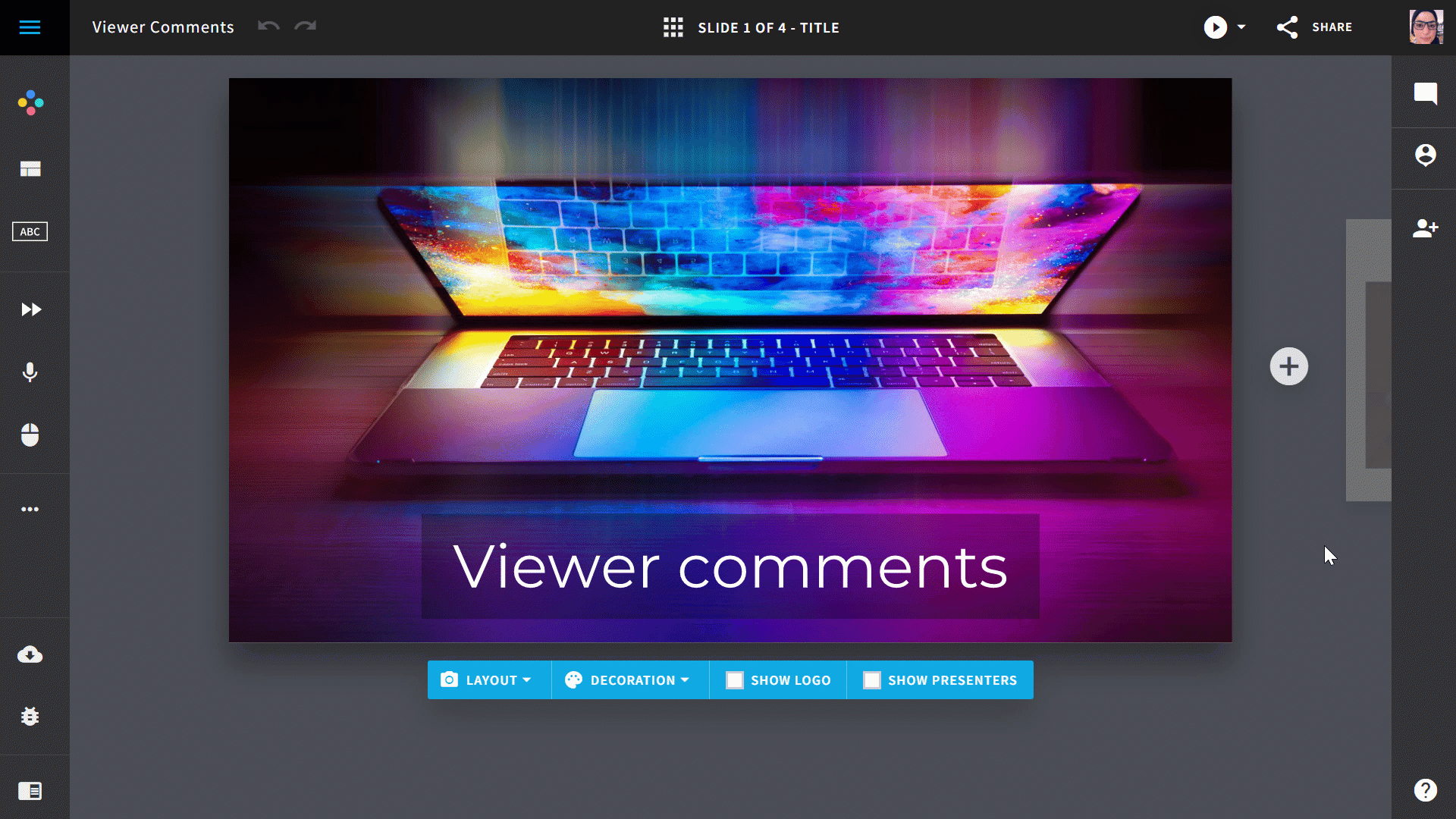 Your audience/viewers will see a Comment button in the player view. Click on Comments to view or post: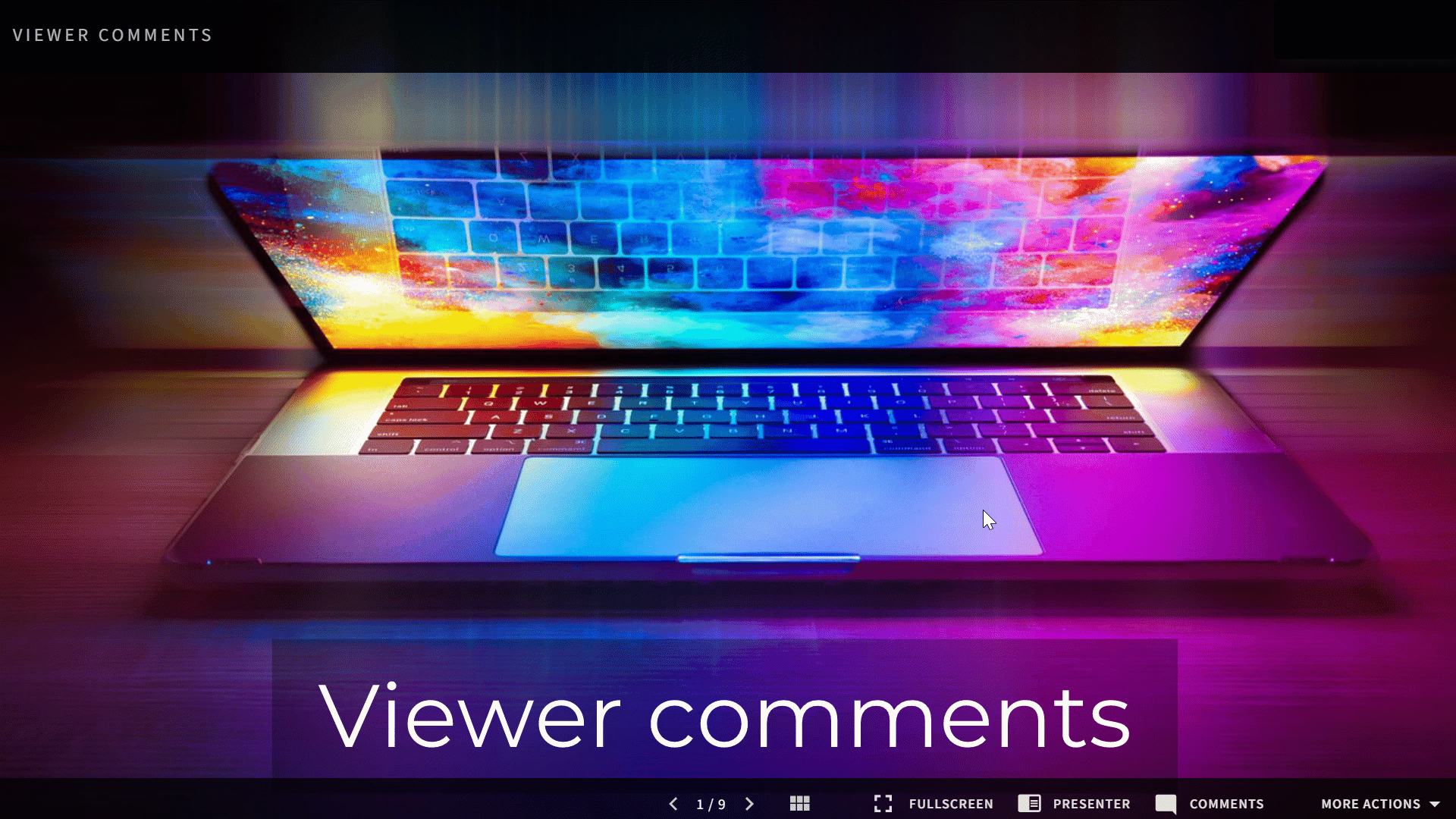 You'll be able to view all of the comments or just the comments on each slide by toggling your view: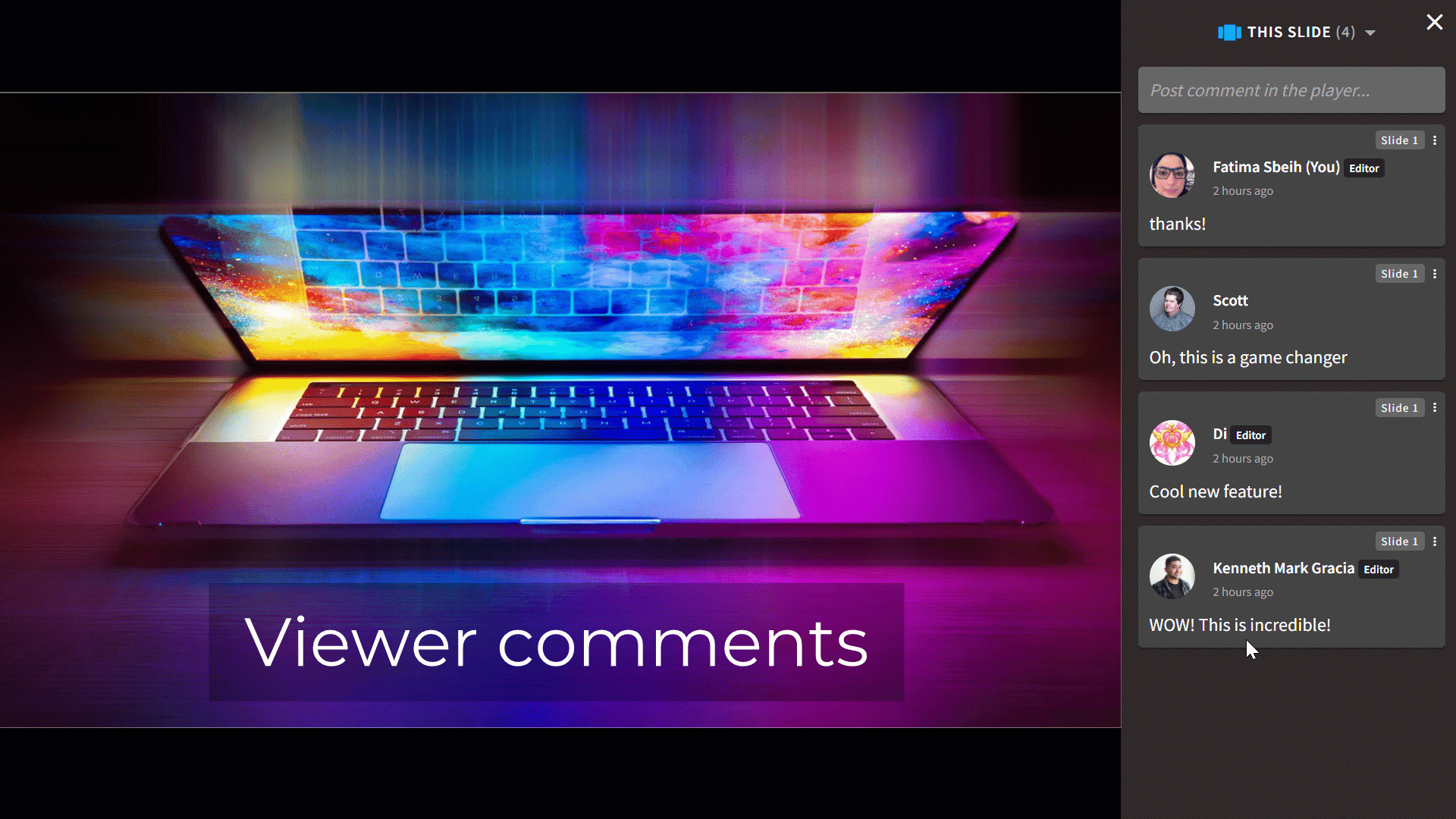 In the Editor view, you'll be able to toggle between Internal comments (made by your collaborators) as well as Viewer comments (public comments made by your audience).