Team Template allows Librarians and Owners to turn existing presentations into templates—or even build one. Members of your workspace will quickly pull from premade decks and make them their own.
Getting started
Create a Template from a presentation
To add an existing or completed presentation to your Team Template list, from the Library view, click More

and select Create Team Template from the dropdown menu . A confirmation dialog will appear. Click Ok to continue.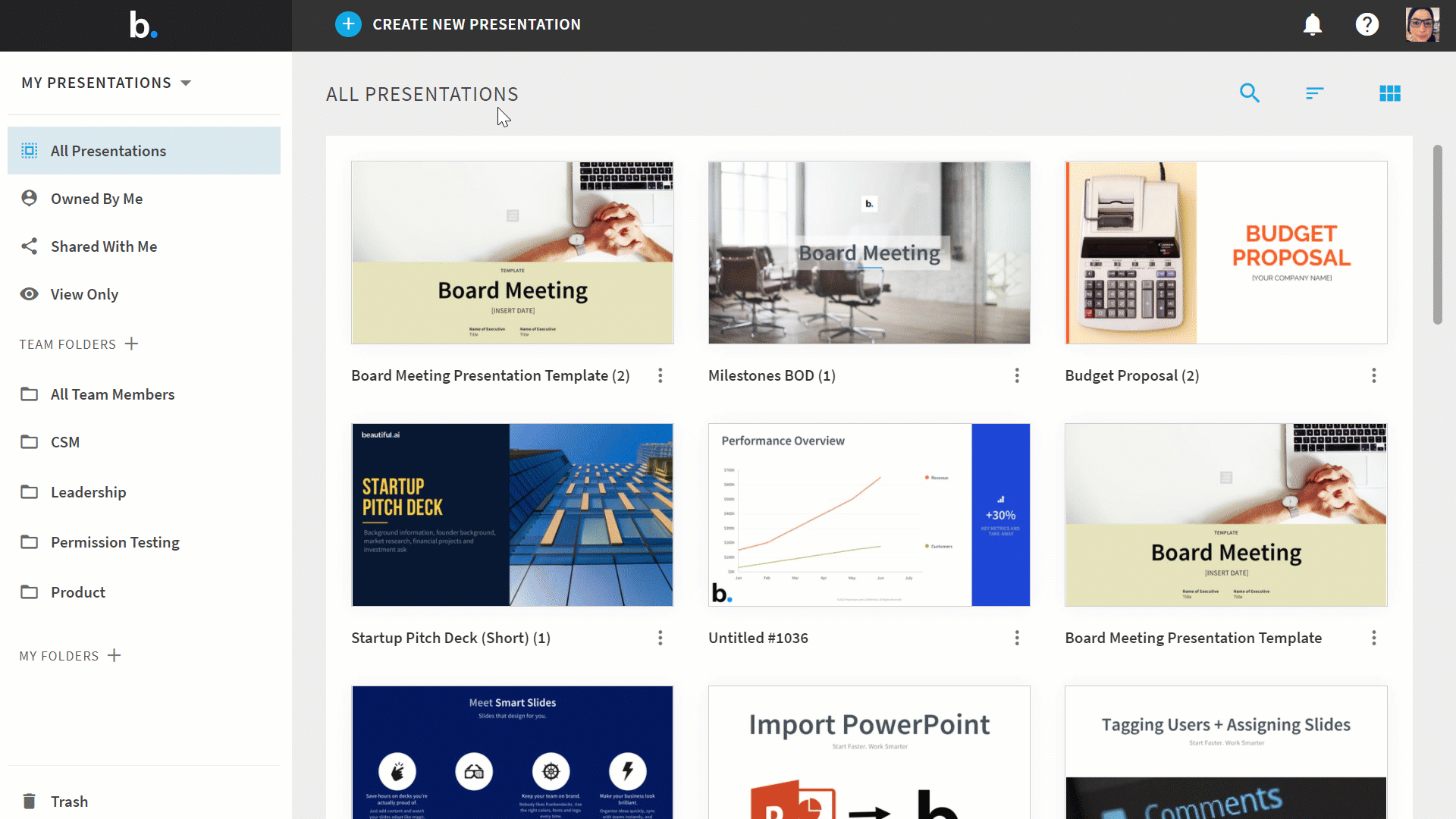 To view your template, click on the dropdown arrow from the upper left corner and select Team Resources
Note: Adding to the Team Resource library will not be published by default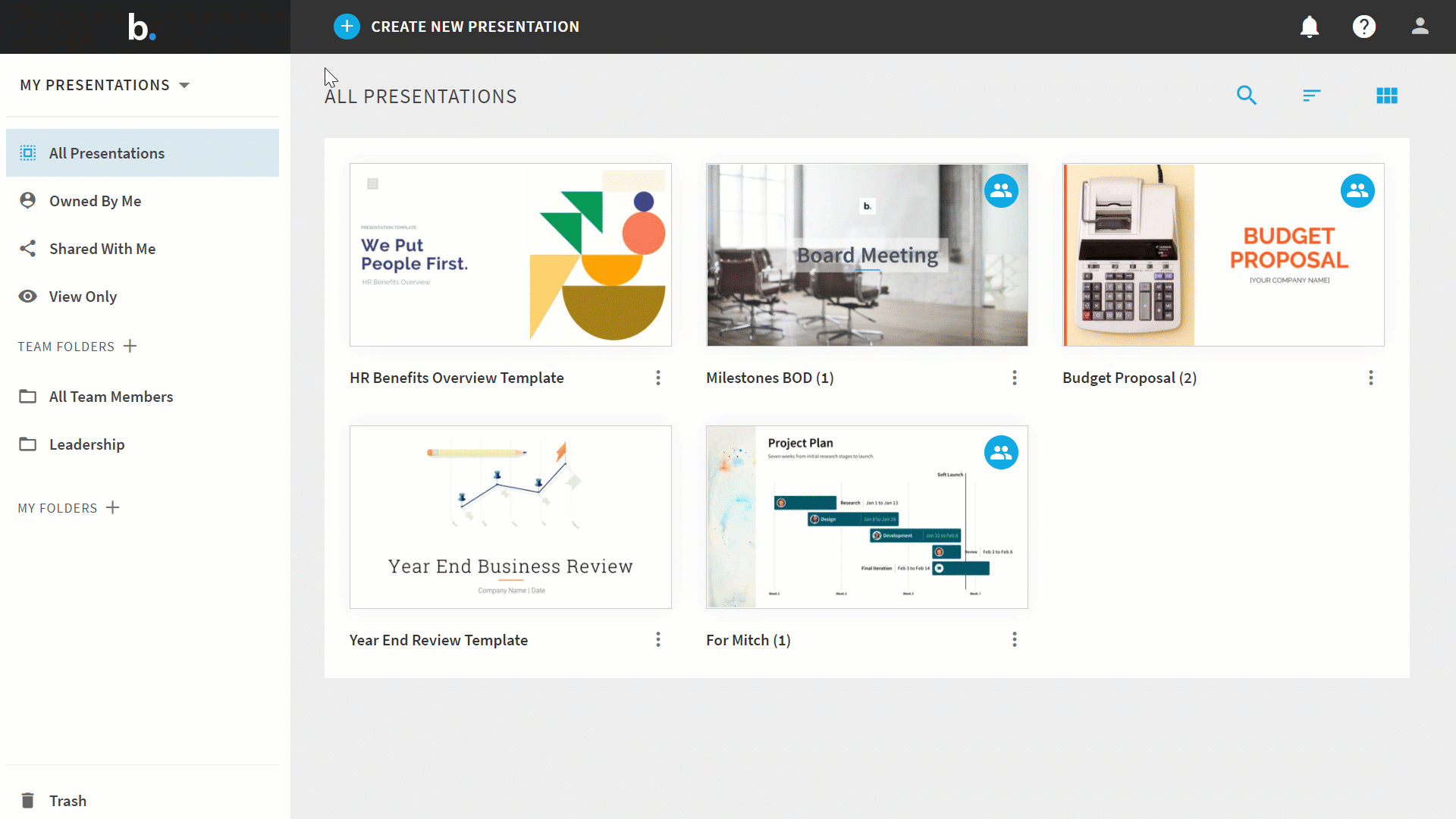 Working with Team Template
Edit Team Template
To edit the contents of your Team Template, click on Team Resources from the Library view. Click on More

and select Edit Template. You will be launched into a Template Editor. Here, you can edit the template as you normally would in the editor. Your changes are saved automatically. To exit your Edit Template view, click on Actions

and select Exit Template Editor.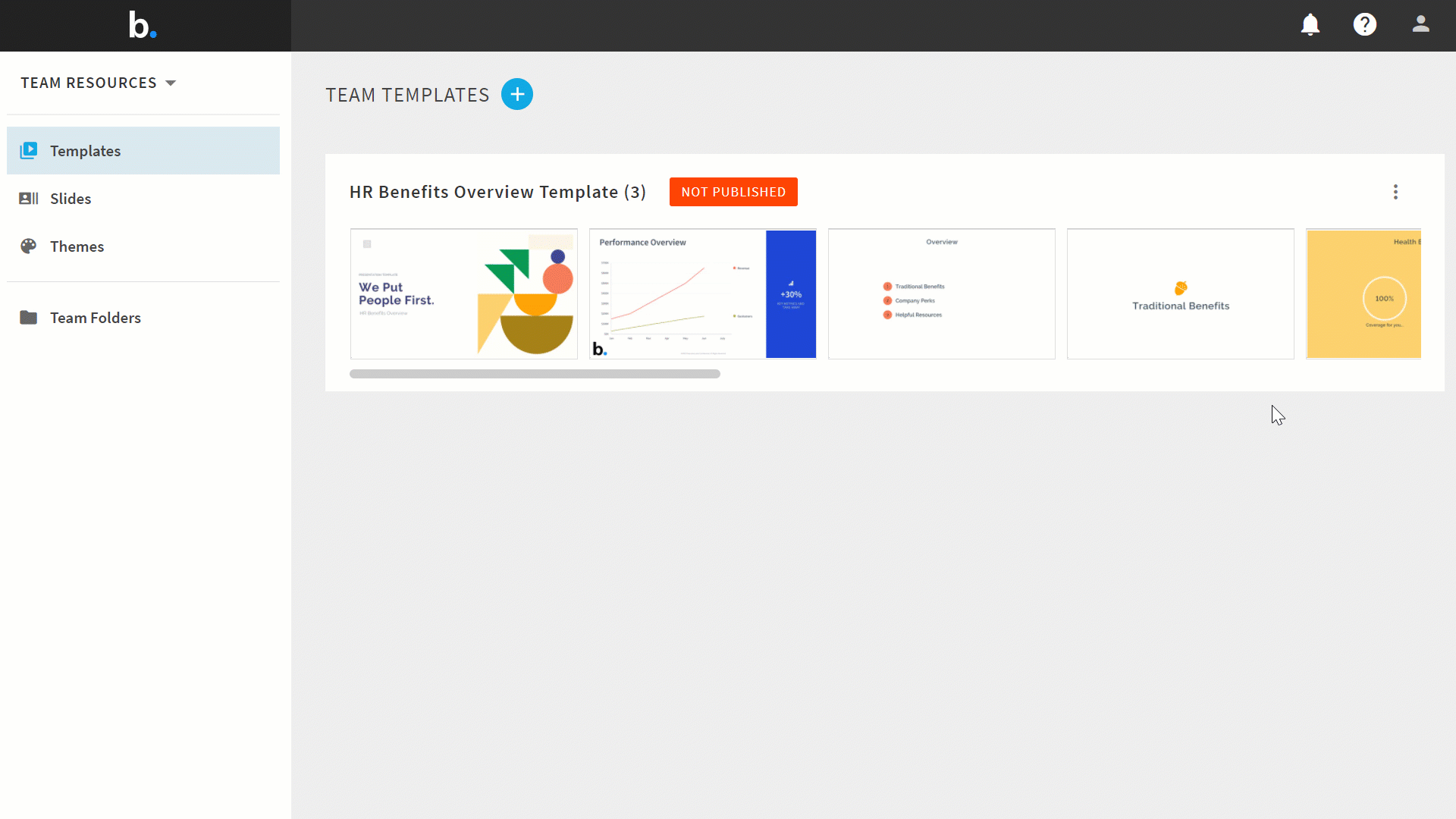 Publish and Unpublish
Publishing your presentation will add it as a template in the Create Presentation window. To Publish or Unpublish your Team Template, click More

and select Publish or Unpublish from the drop-down menu.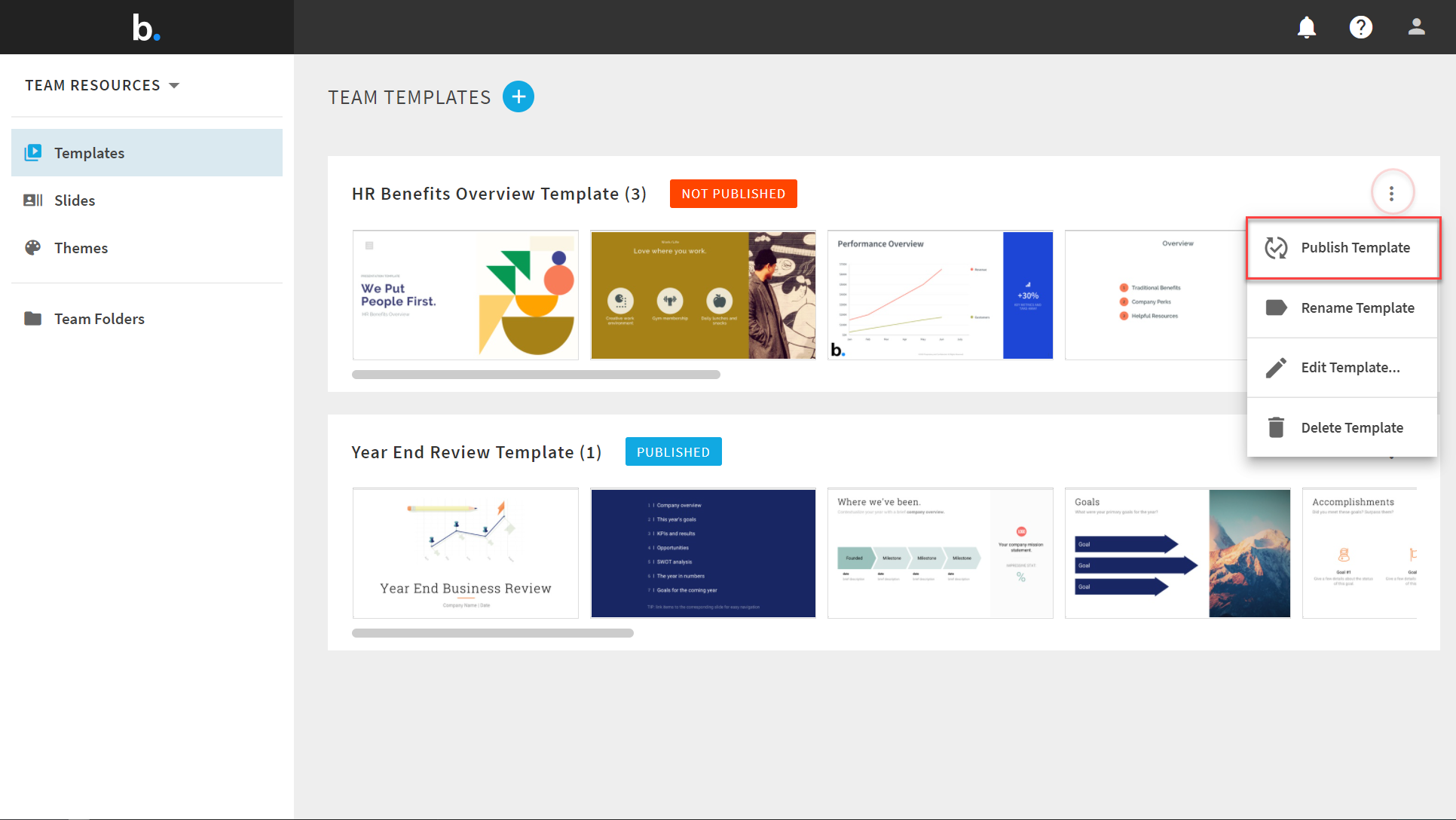 Delete Template
To delete a Team Template from the list, click on More

and select Delete Template. This action cannot be undone.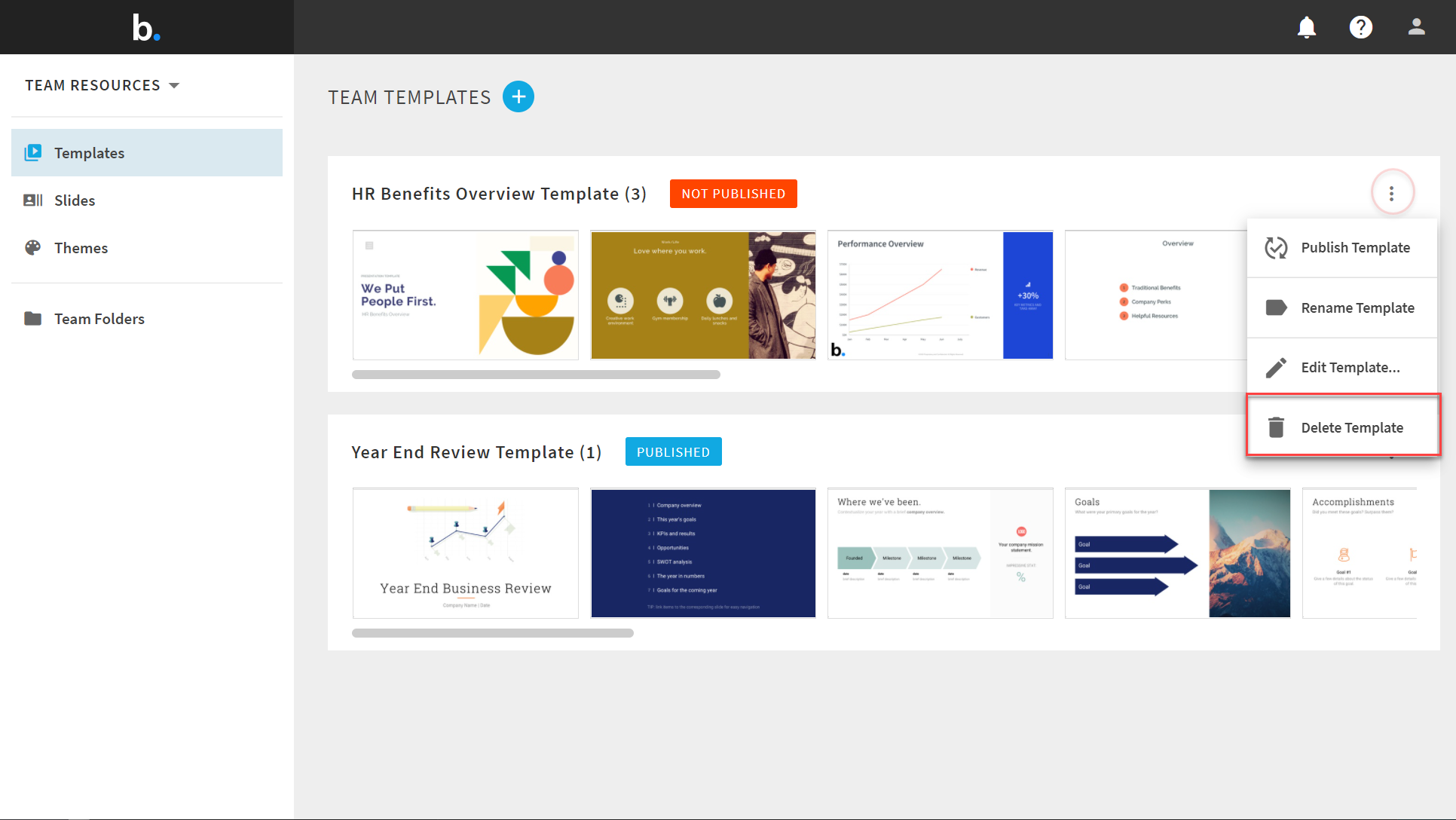 Frequently Asked Questions
If I make an edit to a Team Template, will it update across all slides using that template?
No. Unlike Team Slides (formally Shared Slides) if you make an update to the template, it will not update across all slides.