Classic Slides give you unlimited flexibility to design your slides as you see fit with a more familiar authoring canvas. You can add shapes, pick any color or font, draw paths, and position things wherever you'd like.
Getting started
To start from a Classic Slide, click on Add Slide

and select from one of the six classic slide templates available.

Blank: A completely Blank slide
Title Slide: Header and description text box placeholders
Text: Header with body
Title Only: Just a header placeholder
Text and Image: Header, body text, and an image placeholder
Two Columns: A header with two columns
Adding Items to your slide
To add Classic Elements to your slide, click on the toolbar at the bottom. Select your desired element then click on your slide to add it to your slide.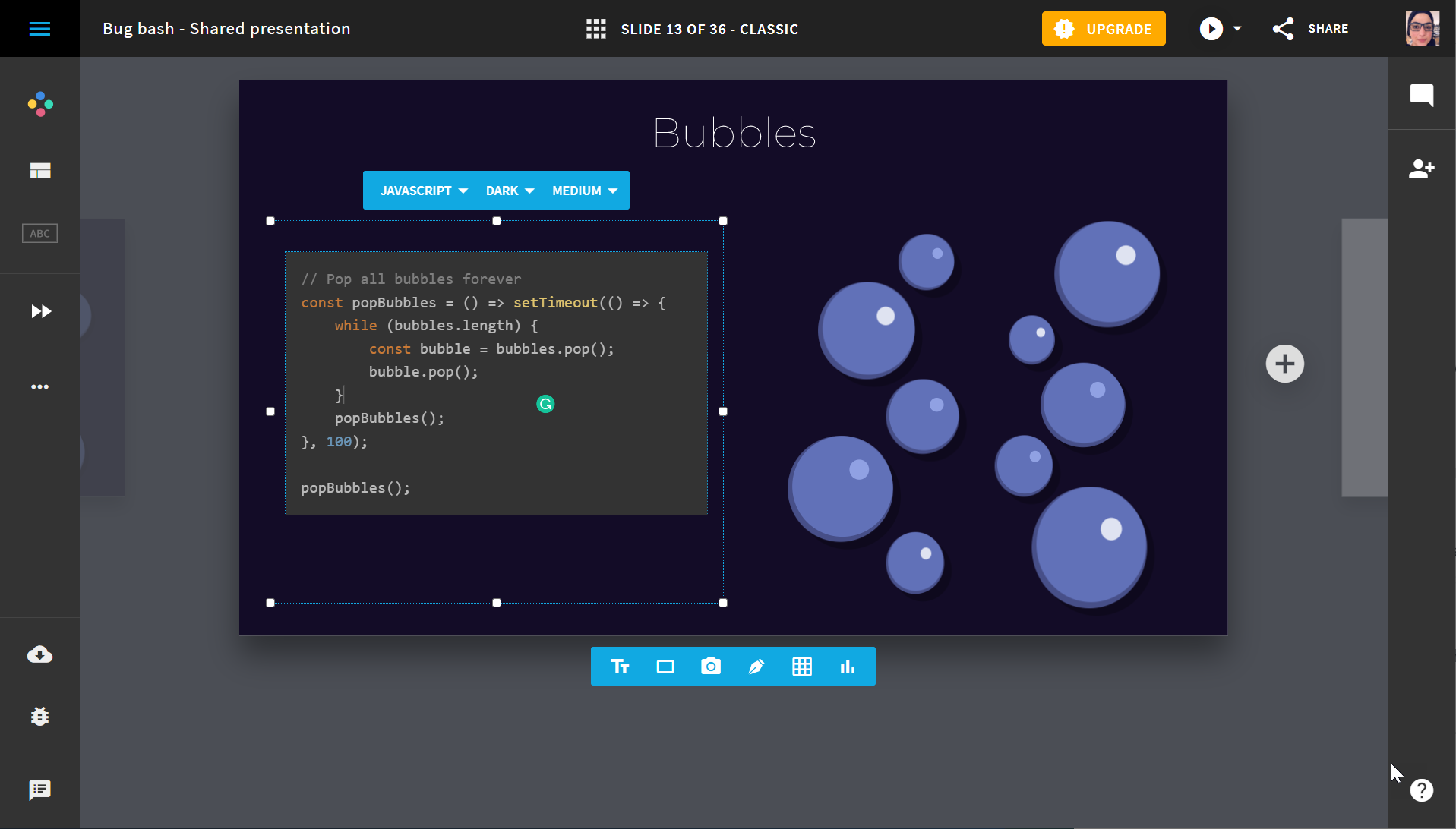 Add Text

The Add Text element will allow you to add a Heading, Title, Body, Caption, Bullet List, Code, and Equations
Add Shape

You'll have the ability to add an array of shapes--and make some of your own!
Add Image

You'll be launched into our Image library where you can import or select from one of our millions of high-quality and royalty-free images.
Draw Path

Allows you to create custom shapes or lines.
Add Table

The same Smart Slide Table, only now available on classic slides
Add Chart

You'll start with a line chart by default, you'll quickly be able to change your chart--as you would in our Smart Chart slide!