Import PowerPoint allows you to quickly jump right into editing your existing presentation(s), all powered by Beautiful.ai.
Getting started
To import your PowerPoint, open the presentation you'd like to import your PowerPoint slides into. Then, click on Add Slide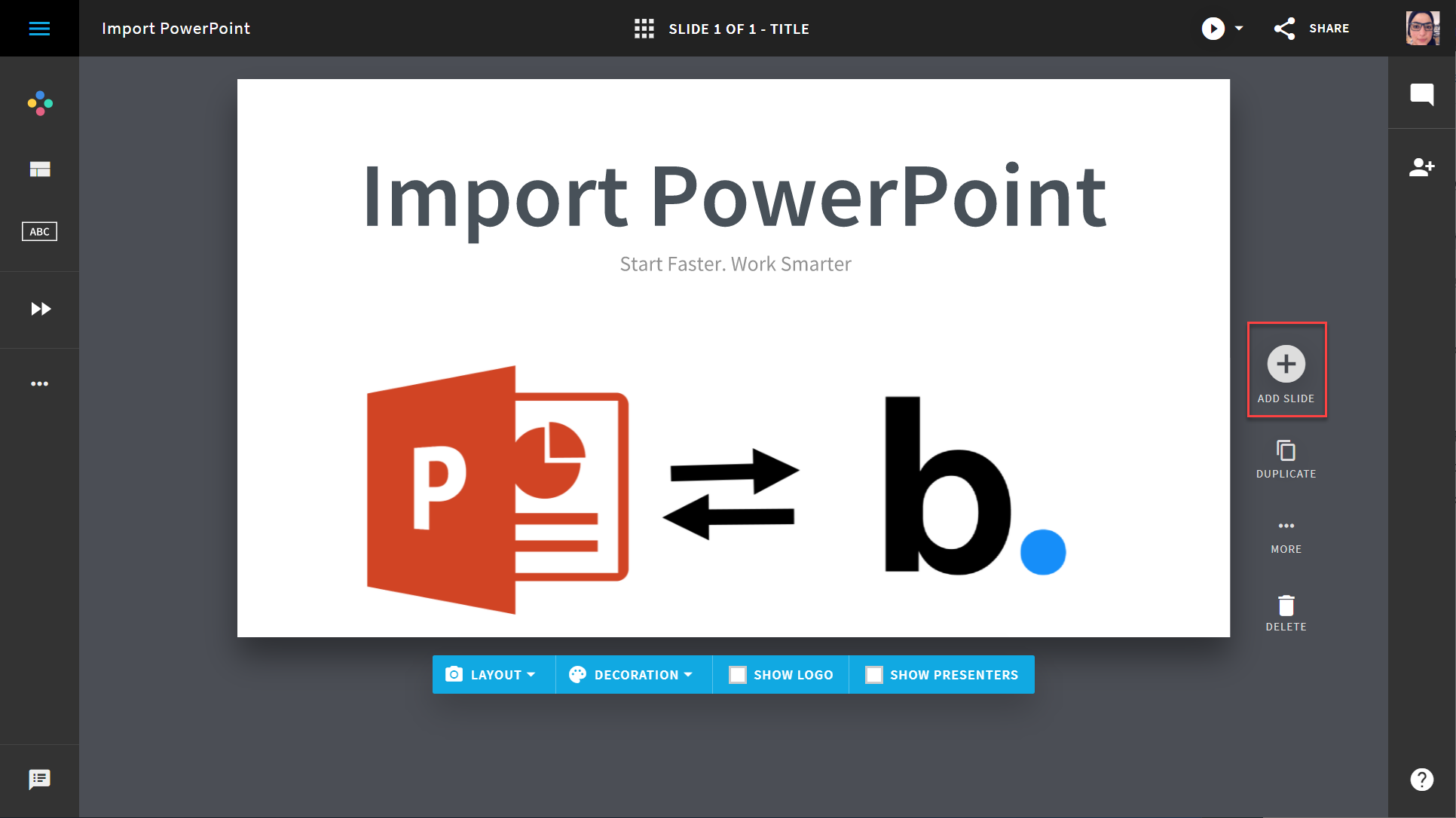 On the left, click on Import From PPT

then click Select File

and select your PowerPoint file. The importing process should begin. Please do not close your tab during this process.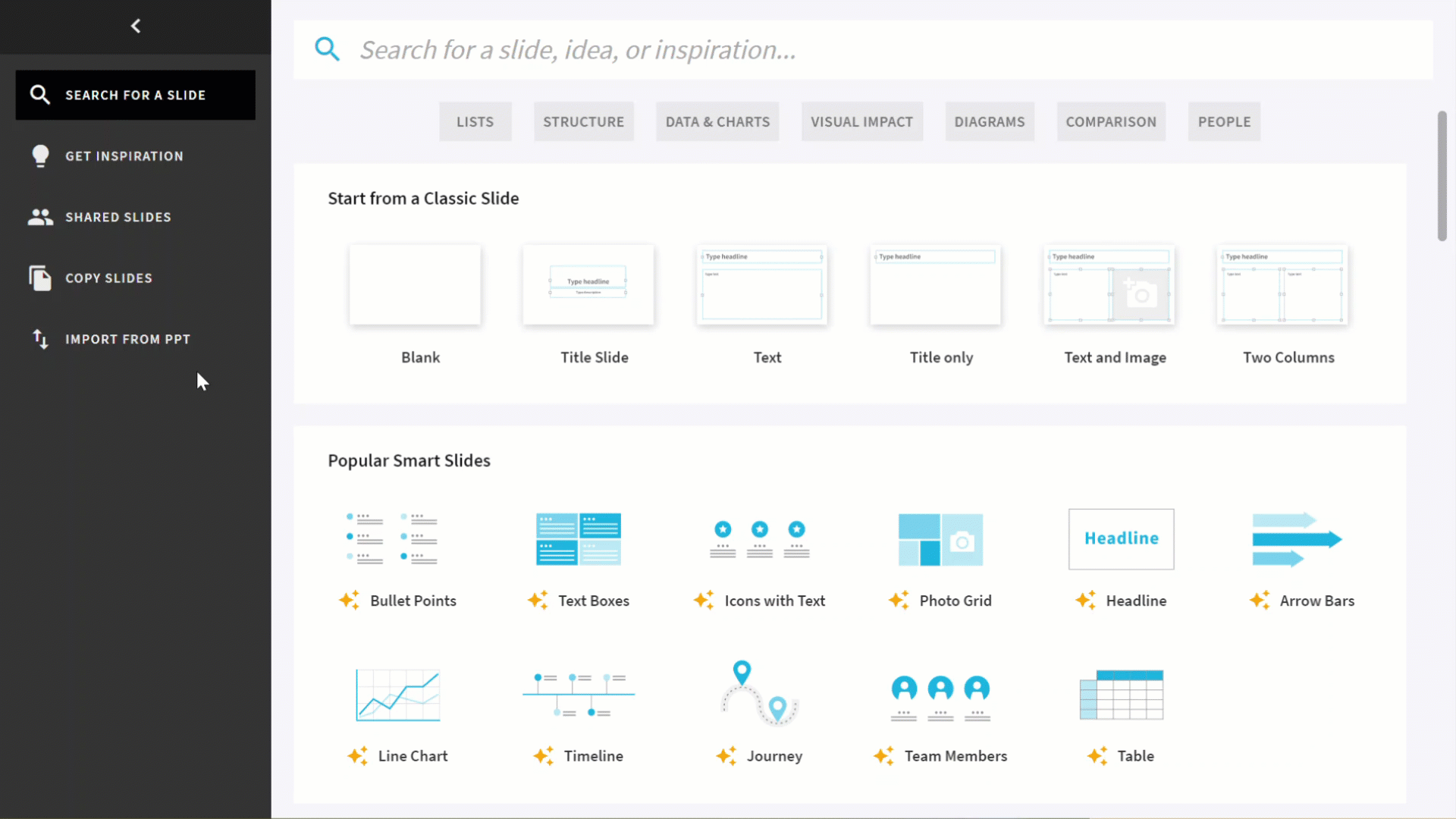 A preview of your presentation slides should appear. Click on the slide(s) you would like to import then click on Import Slides.
Tip: For multiselect, click on Command+Click of MAC and Windows+Click for PC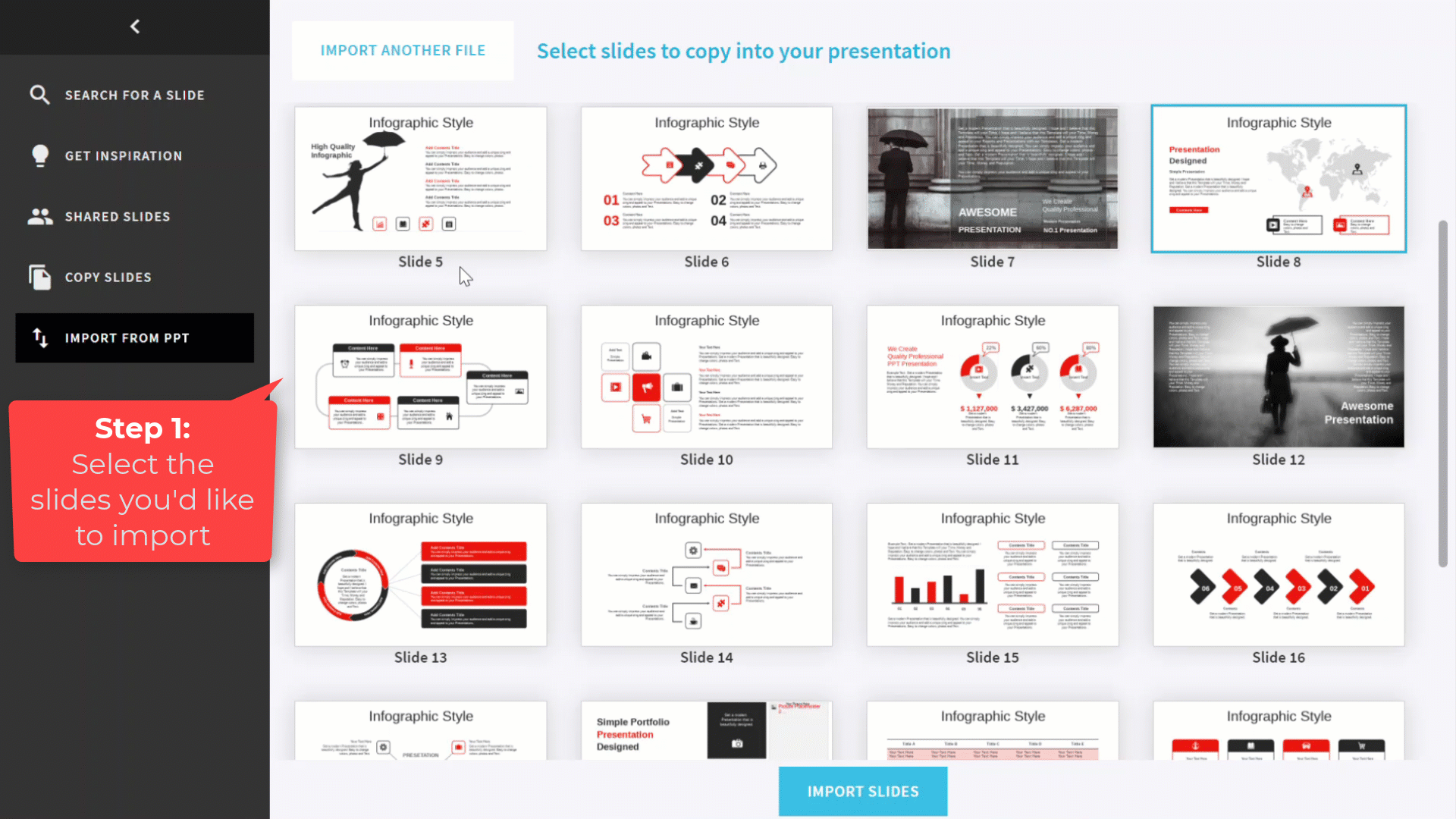 Beautiful.ai will identify the font that was used in your PowerPoint presentation. You can use the Theme font of your presentation (default), or import your font here.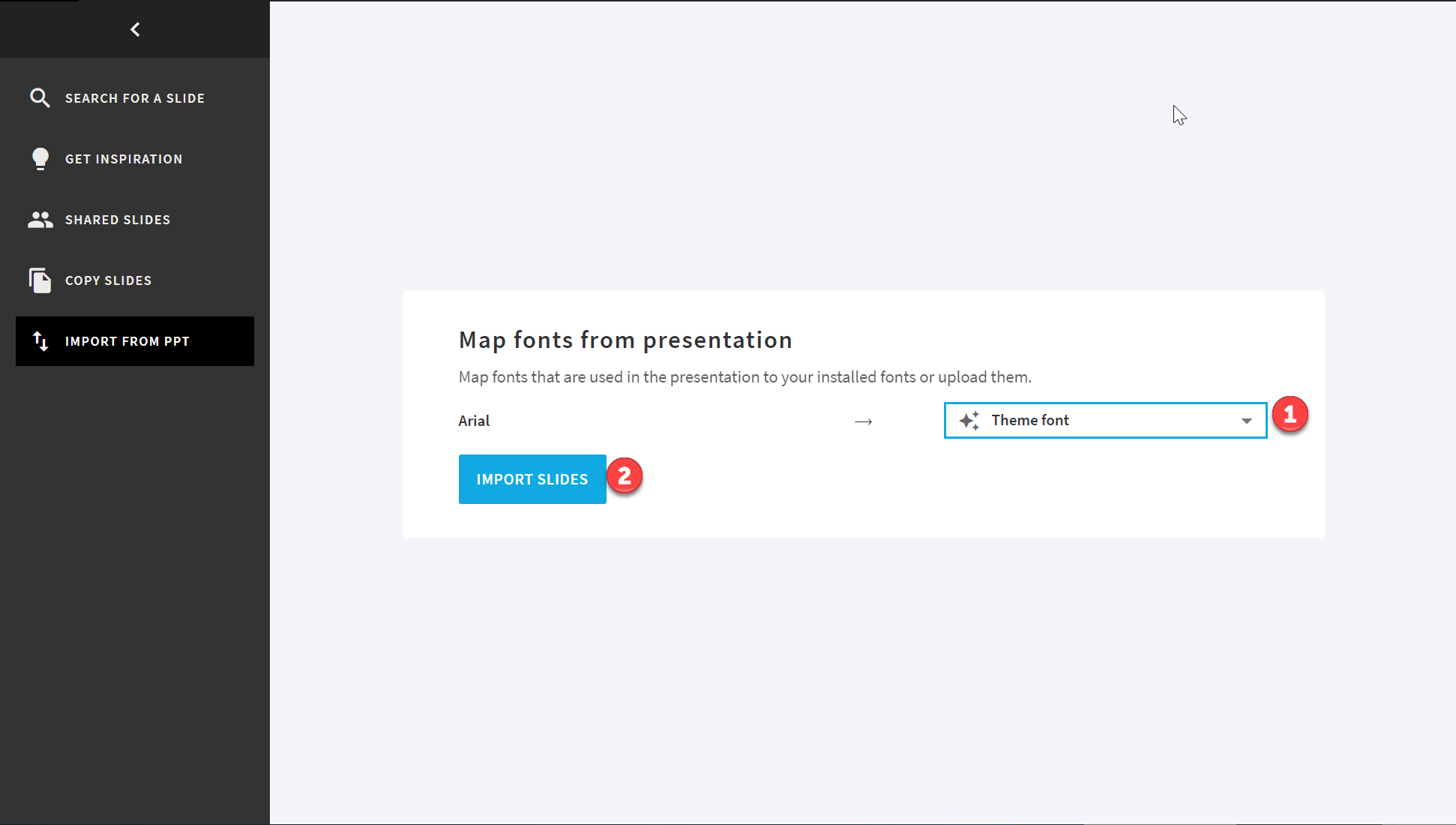 Once you have selected your font, click on Import Slides and your slides will import into your presentation. Do Not Close Out Or Refresh This Page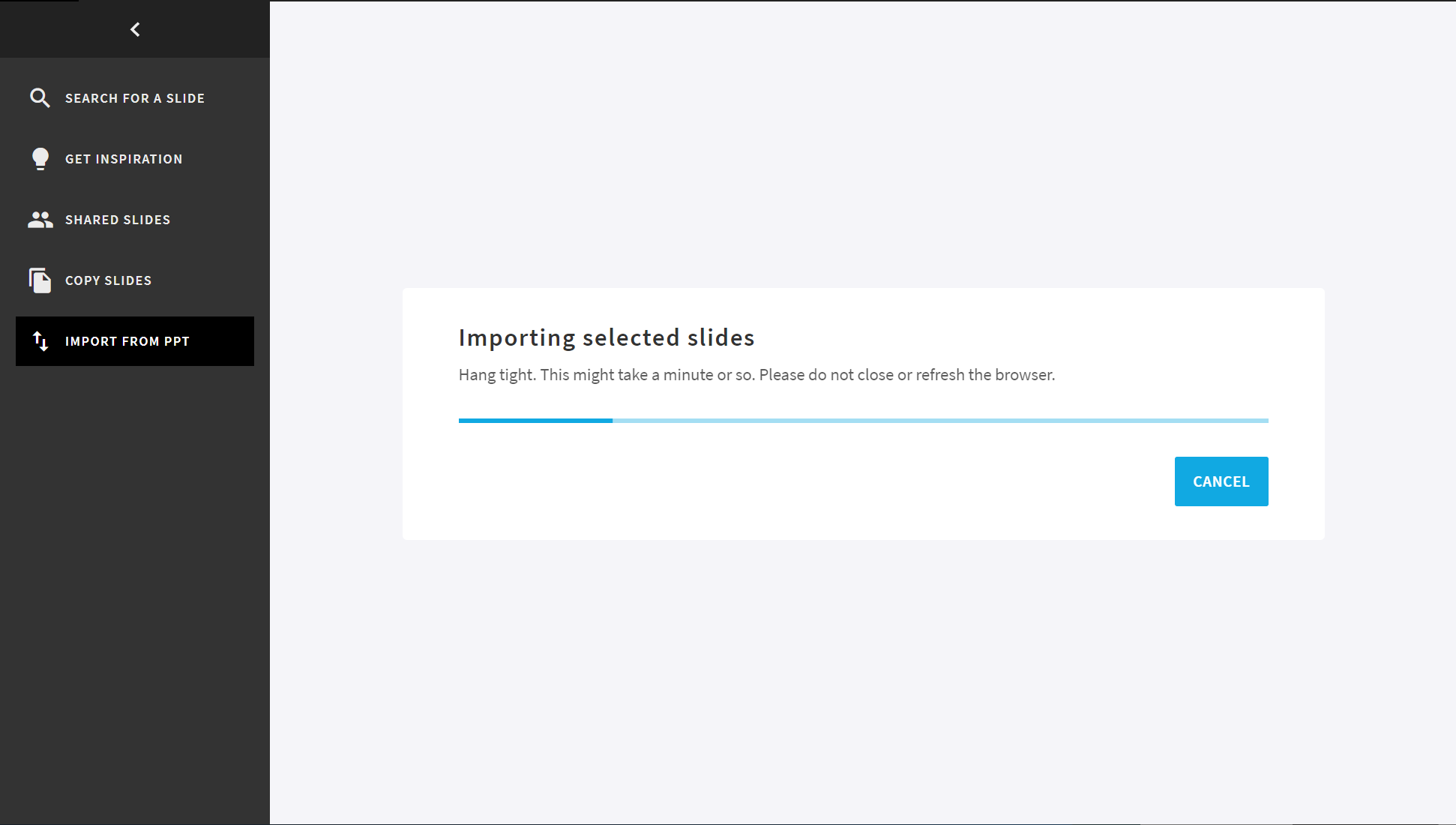 You will be automatically redirected to the editor where you can begin editing your slides.