When you refer a friend to a paid account, you get $10 off of your own subscription. A referral is claimed when someone signs up and subscribes to a paid plan using your unique linl
To send a referral link, click on Profile and select the Referrals tab on the left. You can Email a link, manually send a link, or share on social.
Invite via Email
Click on Enter Emails and type or paste in the emails of the users.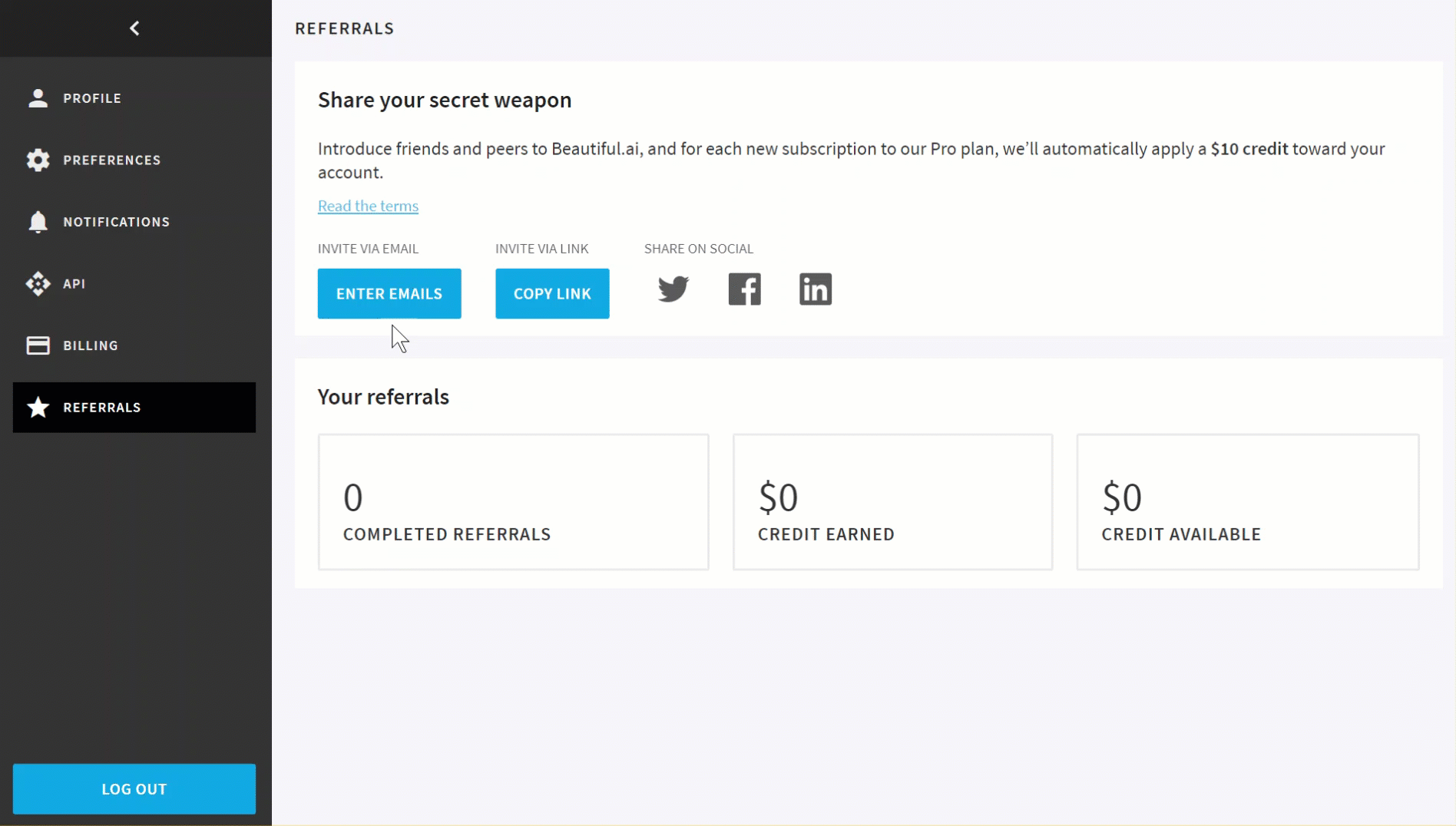 If a user already has an account, their invitation will be omitted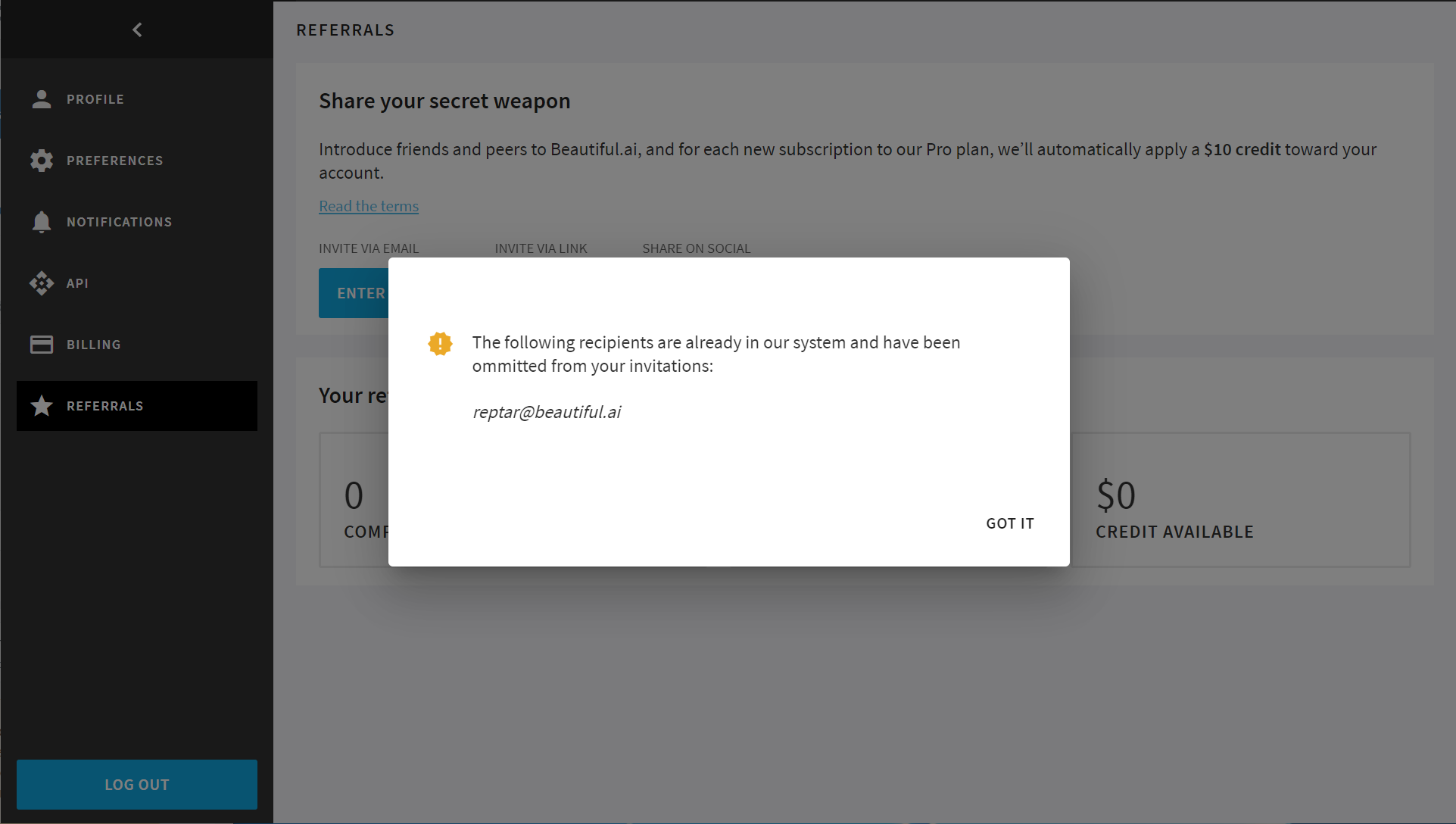 Invite via Link
Click on Copy Link to copy a link to your clipboard. You can then manually share out your invite link.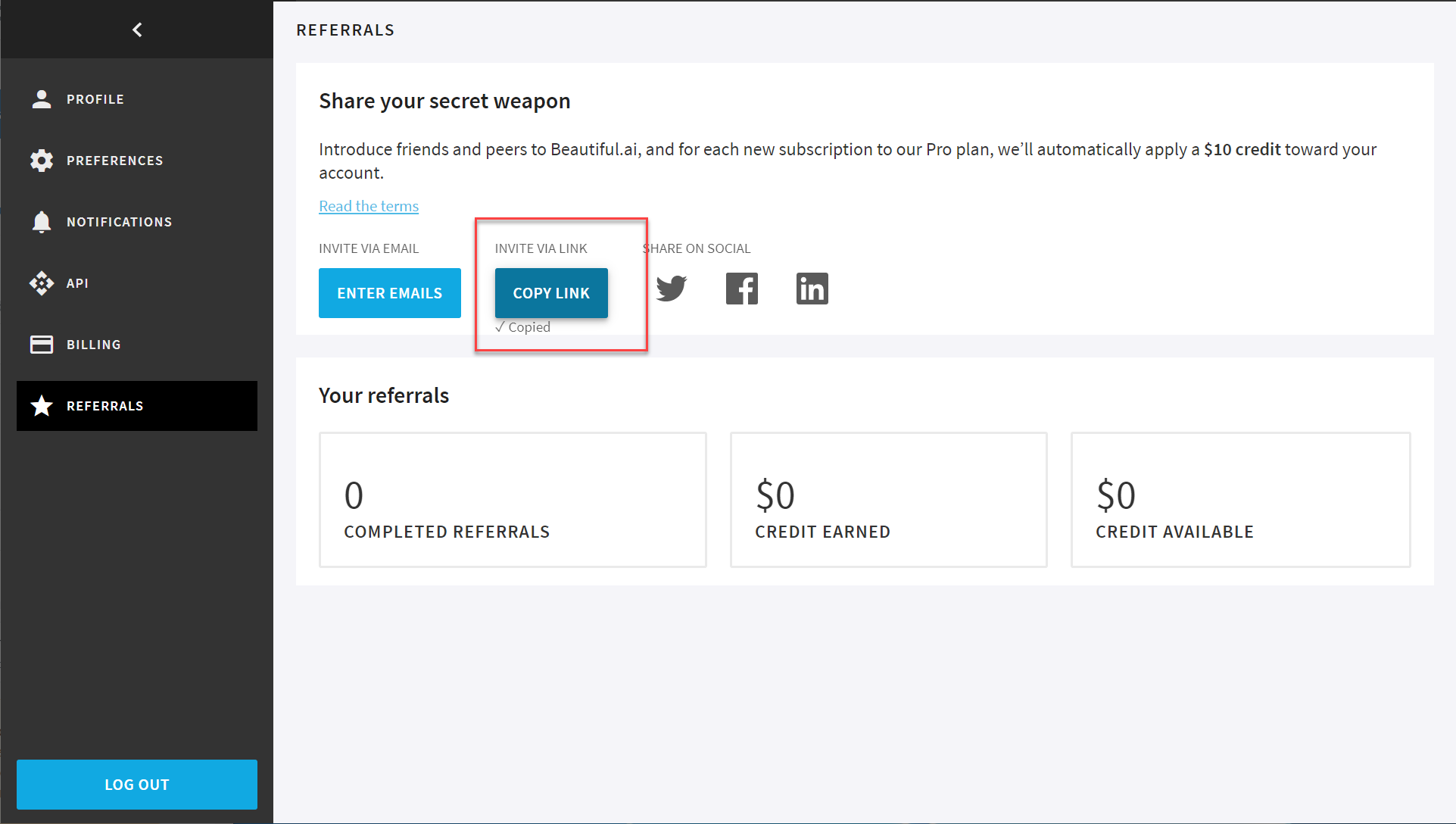 Share on Social
Click on one of the social shares to post the link directly on your social platform