Want to create a killer timeline slide but not sure where to start? Choose from hundreds of beautiful, pre-built slides to add to your presentation. Since these slides were created with our smart templates, you can easily customize them with your own content.
Getting Started
To add a slide from the inspiration gallery, click on Add Slide

and select the Inspiration Gallery Tab.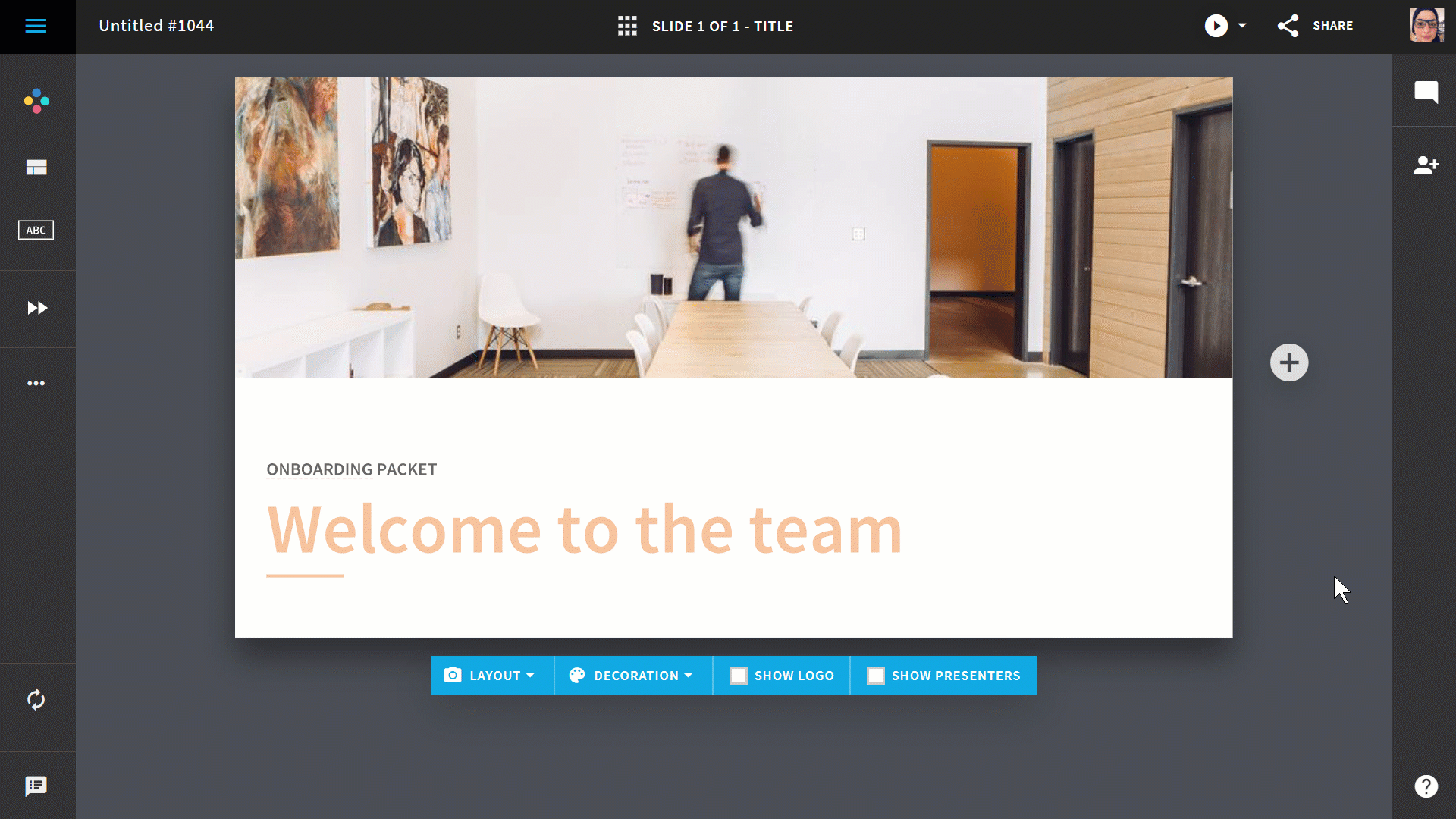 Double click on the slide to add it to your presentation and begin customizing your slide: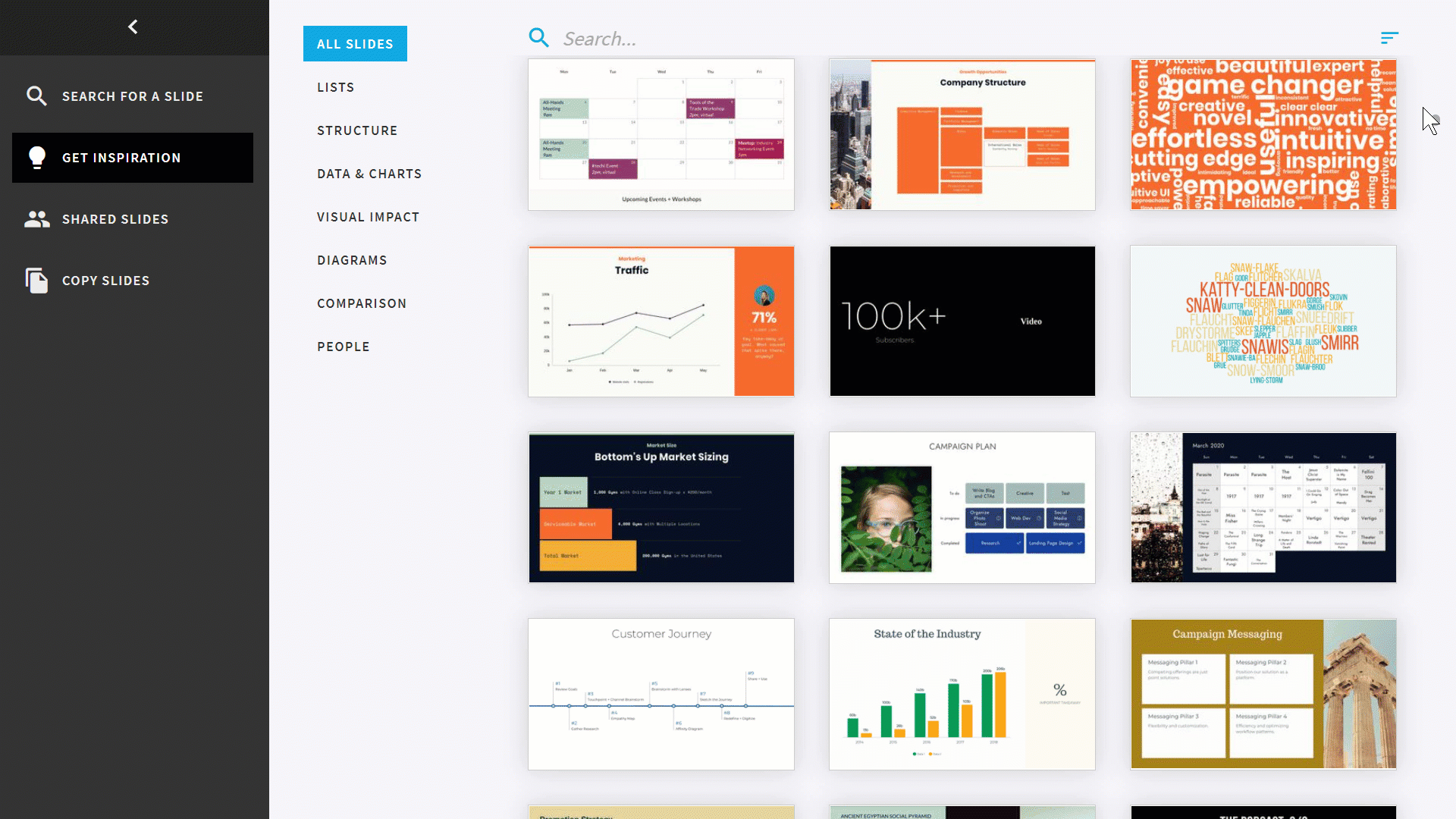 You can filter via the tags on the left or search for a type of slide: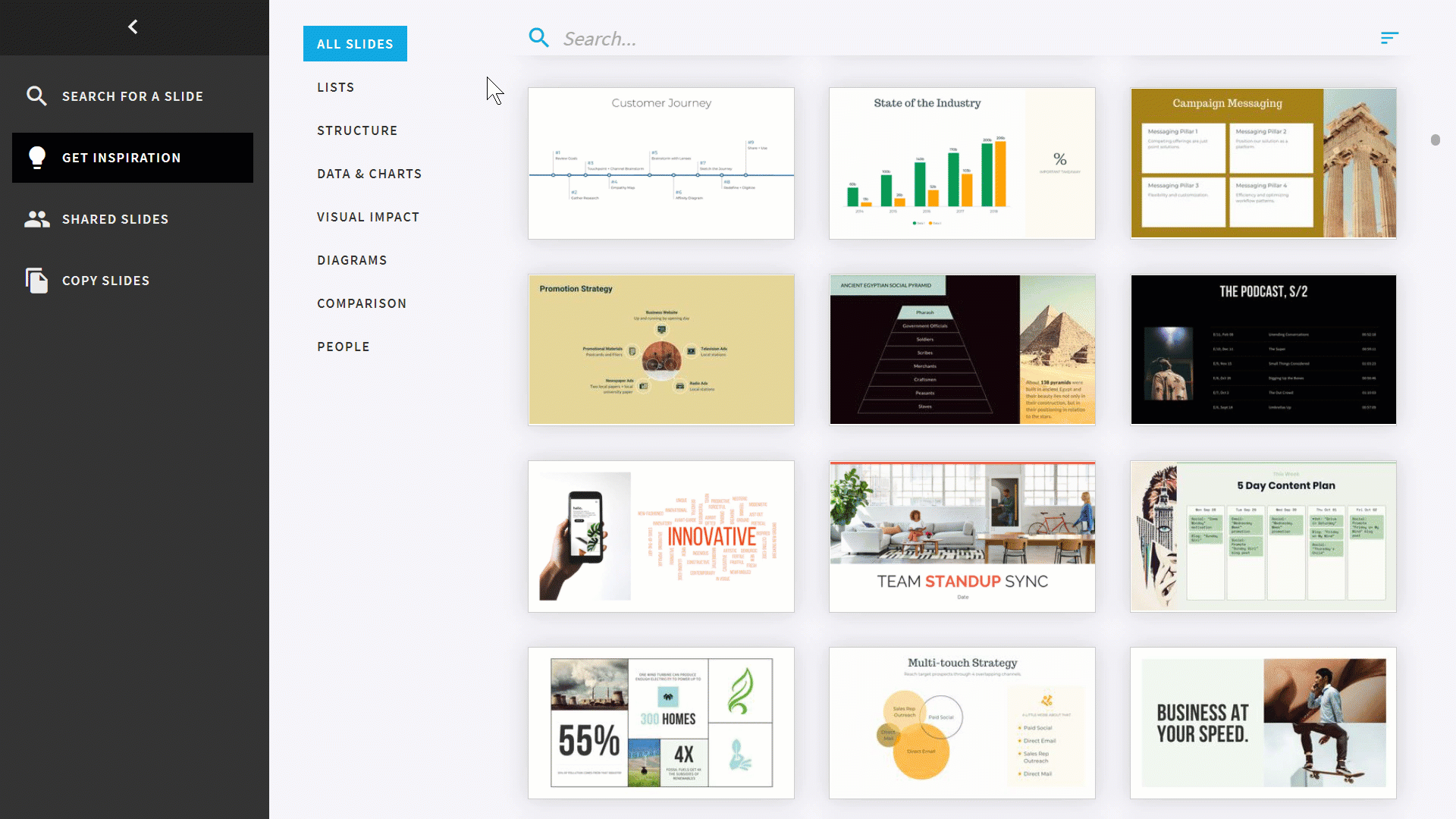 Alternatively, Inspiration Gallery Slides can be accessed from the main template list. Select on the type of slide you want--Title, Timeline, Chart, etc--a list of inspiration slides will appear. Double-click on your desired slide and jump right in.