To move your presentations from one workspace to another, click on More
at the bottom right corner of the deck. Then, select Move to another workspace from the pop-up menu. Choose the workspace from the menu drop-down list and click Move Presentation to transfer the presentation to the preferred workspace.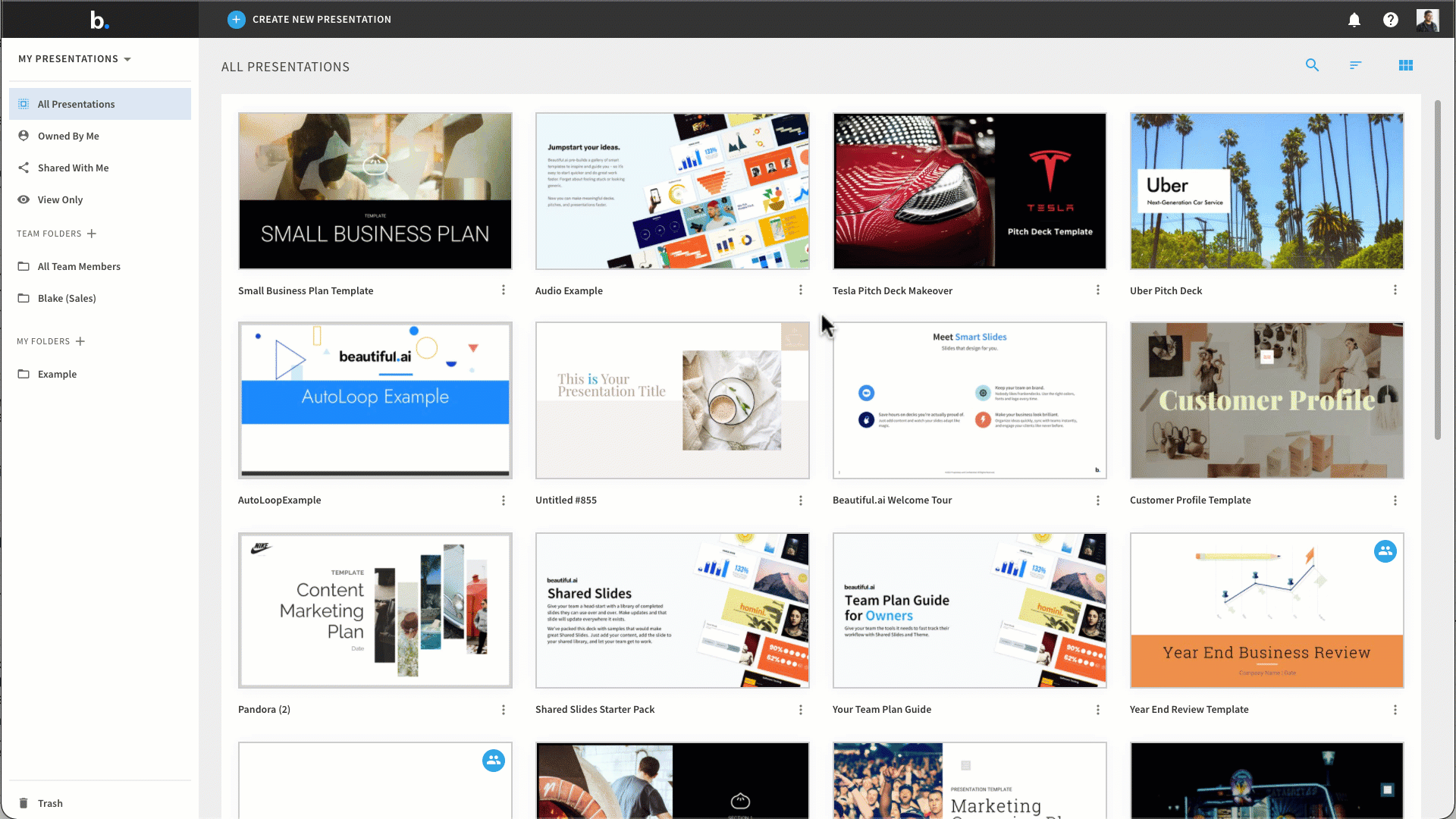 You can also transfer your presentations in bulk by selecting multiple presentations in your library. To select multiple decks, use Shift + Click. Selected presentations will be highlighted in a blue color. Then, right-click, and select Move to another workspace.