Adding Members to a Workspace
To add a member to your workspace, click on Profile then select the Members tab. Click Add Member and type in their email. An invite box will appear. Click Add Member to add more than one member. Set the Role and Licence and then click Invite Organization Members to send the invite.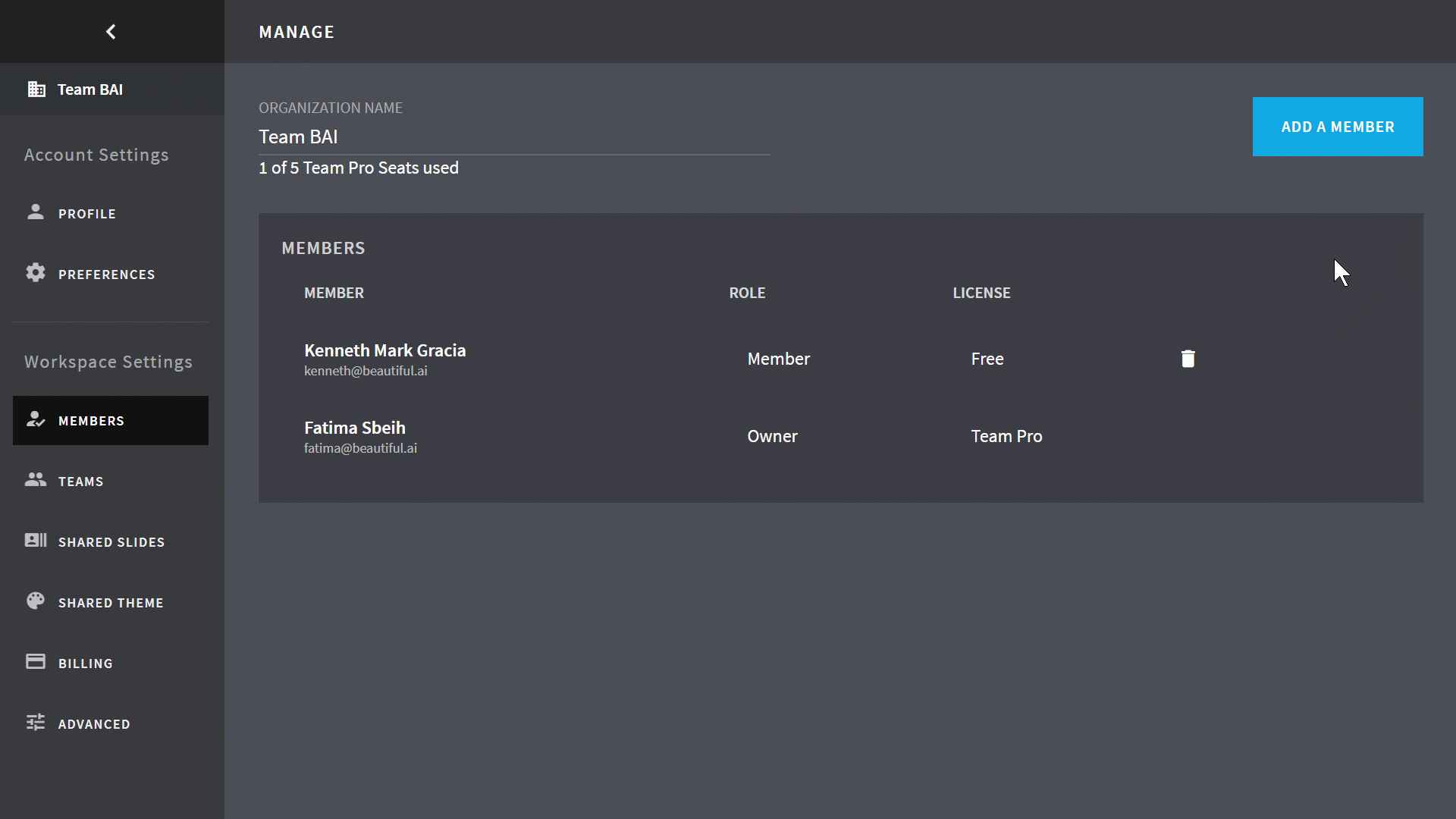 Removing Members from a Workspace
To remove a member from a workspace, click on Delete and select Remove. A confirmation window will appear. Click OK to confirm.