Your branding is just as important as the content of your presentation. A successful brand enhances the individual or product. Inconsistency from your brand can lead to unfavorable outcomes. With Shared Theme, you can lock the theme for your organization without worrying about unintended changes. You can make updates to your fonts and logos, colors, and iconography in just a few clicks and update all existing presentations using that theme in real-time.
Getting Started
To edit the theme, click on Team Resources and select Theme from the left side panel. Click on Edit Theme to set your theme.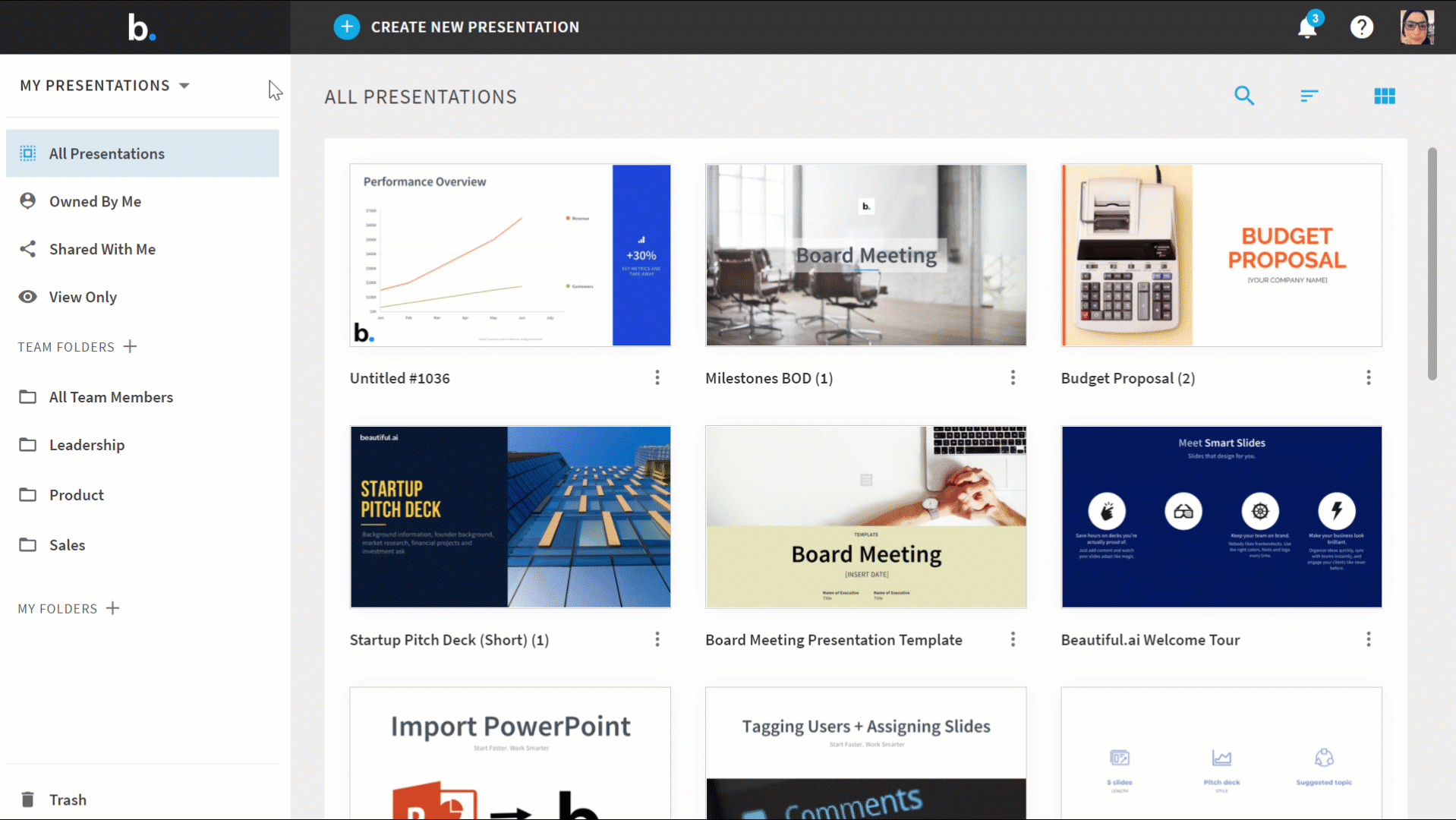 Visit the Theme and Branding section of our Help Center for more information on editing your theme.
Require Shared Theme
To set your theme for all presentations, click on Require Shared Theme. This means all new presentations created will automatically use the organization theme, bypassing the Choose Theme window.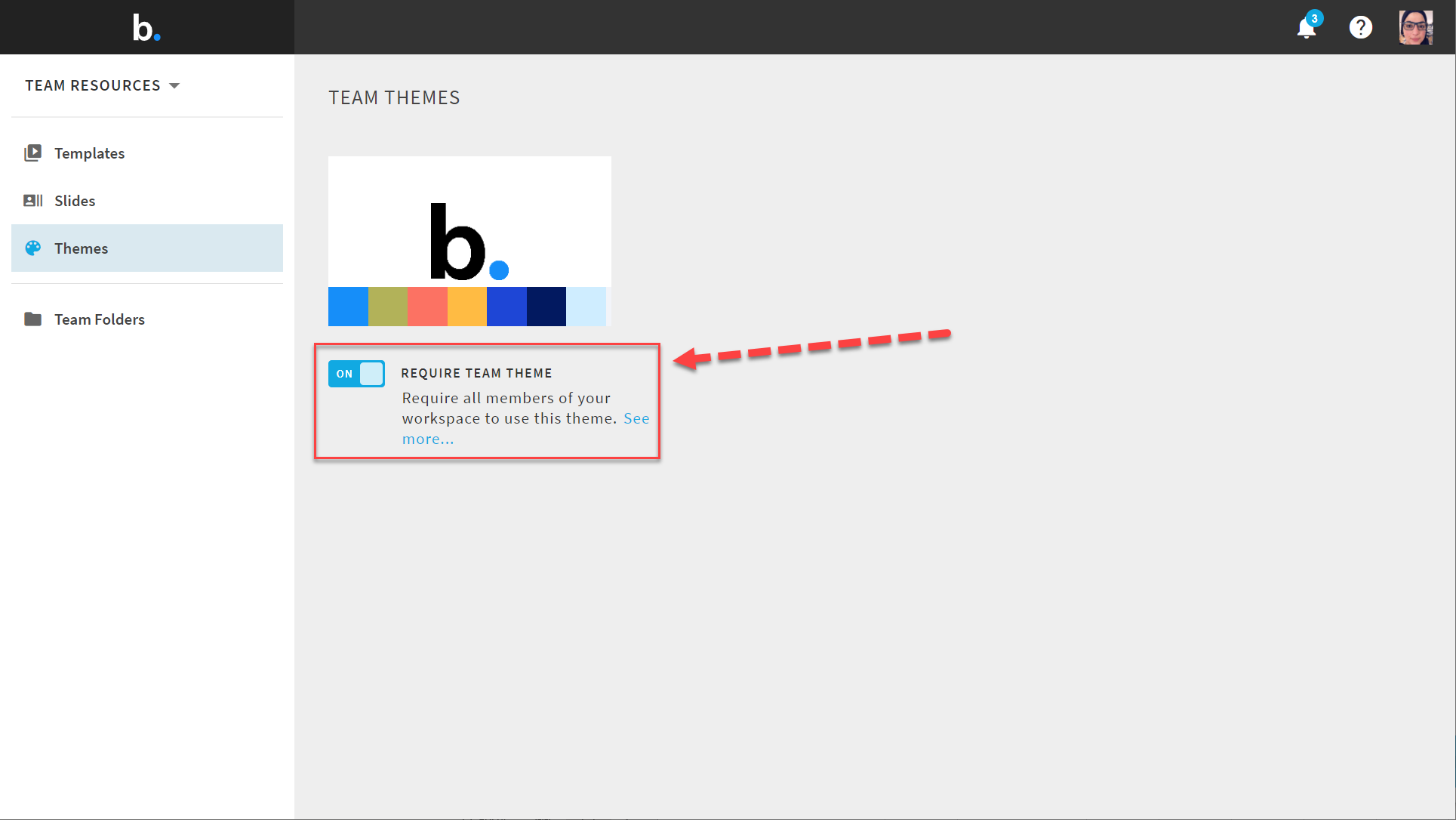 Note: You are currently limited to one theme per organization. We will add more theme options in a future code update