Plan Availability: Pro
Adding a video to your presentation is a great way to keep your audience engaged and interested. Upload Video allows you to upload videos (Max size 500MB) from your files directly to your Video template.
Videos can be uploaded to the Video Template and any media container

on a slide.
Video Template
To get started, first, add a Video template into your presentation by clicking the Add Slide button on the right side.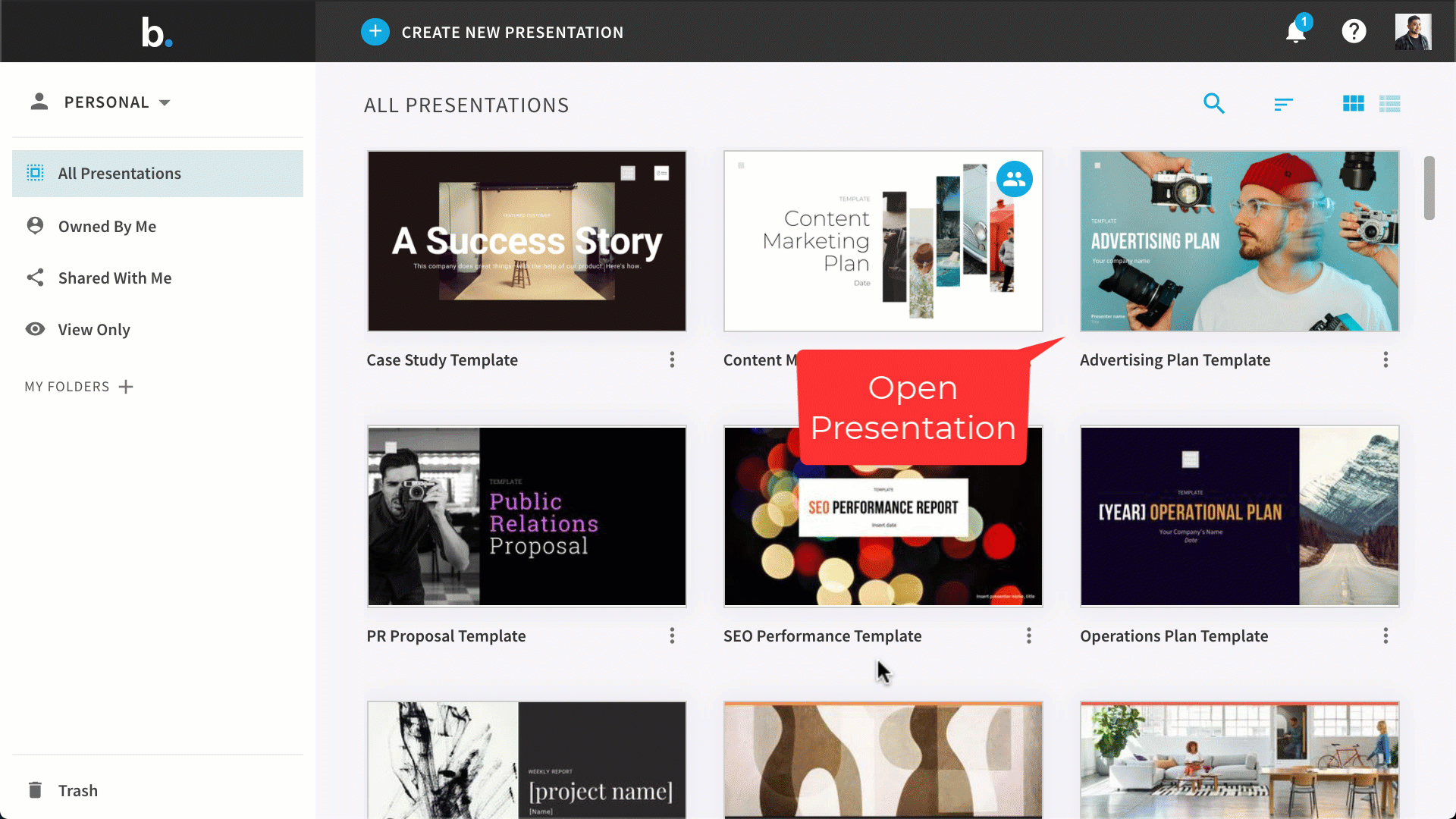 Next, click on Set Video and an 'Import Video' dialogue box will appear. Select Upload from Desktop. Choose the video from your device's files. Once the video has finished uploading, click on Add Video To Slide.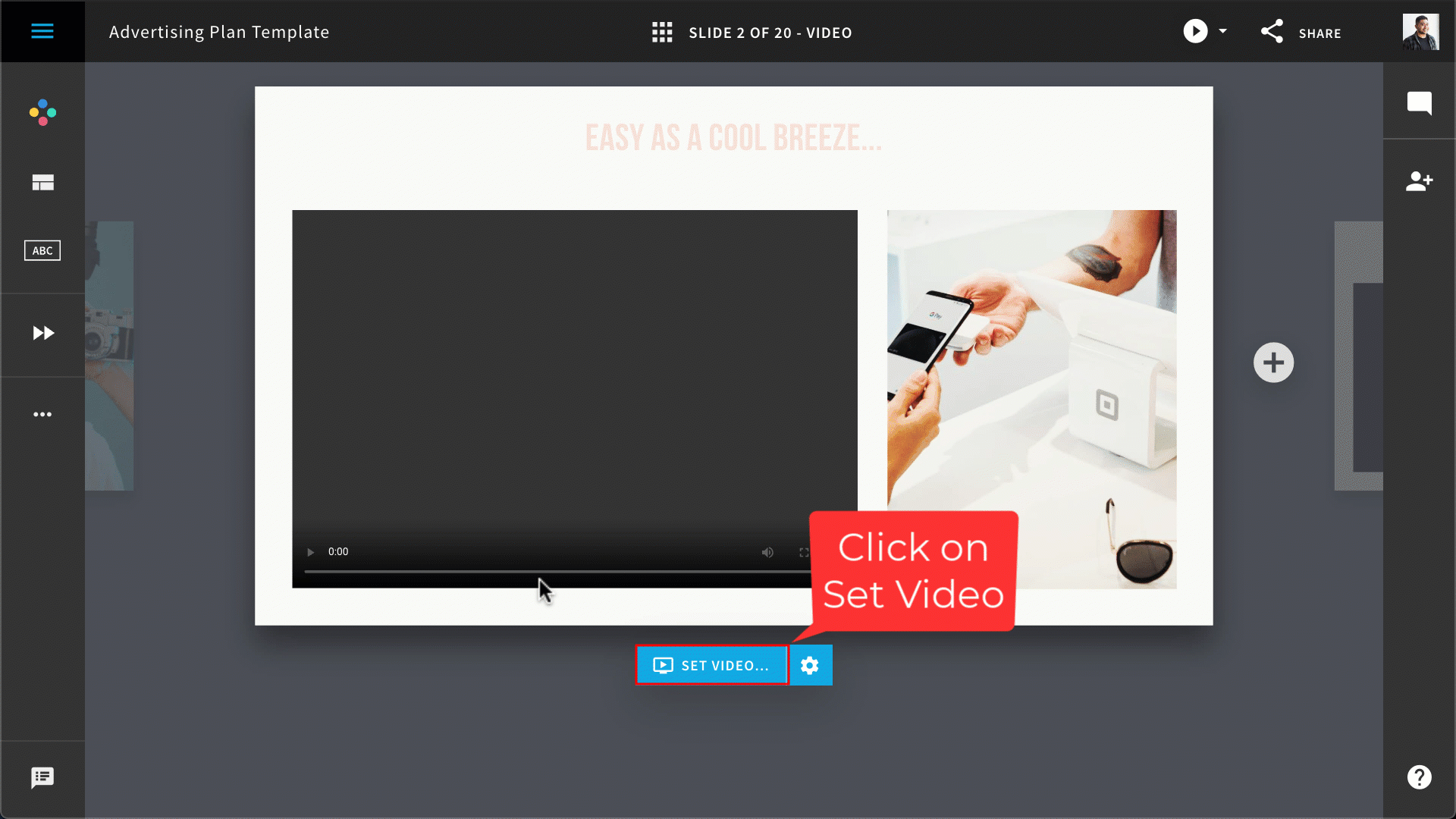 Media Container
To import your video, click on Add Media

on your slide and select Import. You can drag and drop your file or click Select File to add your video. After your video processing is complete, click Add Media to add the video to your slide: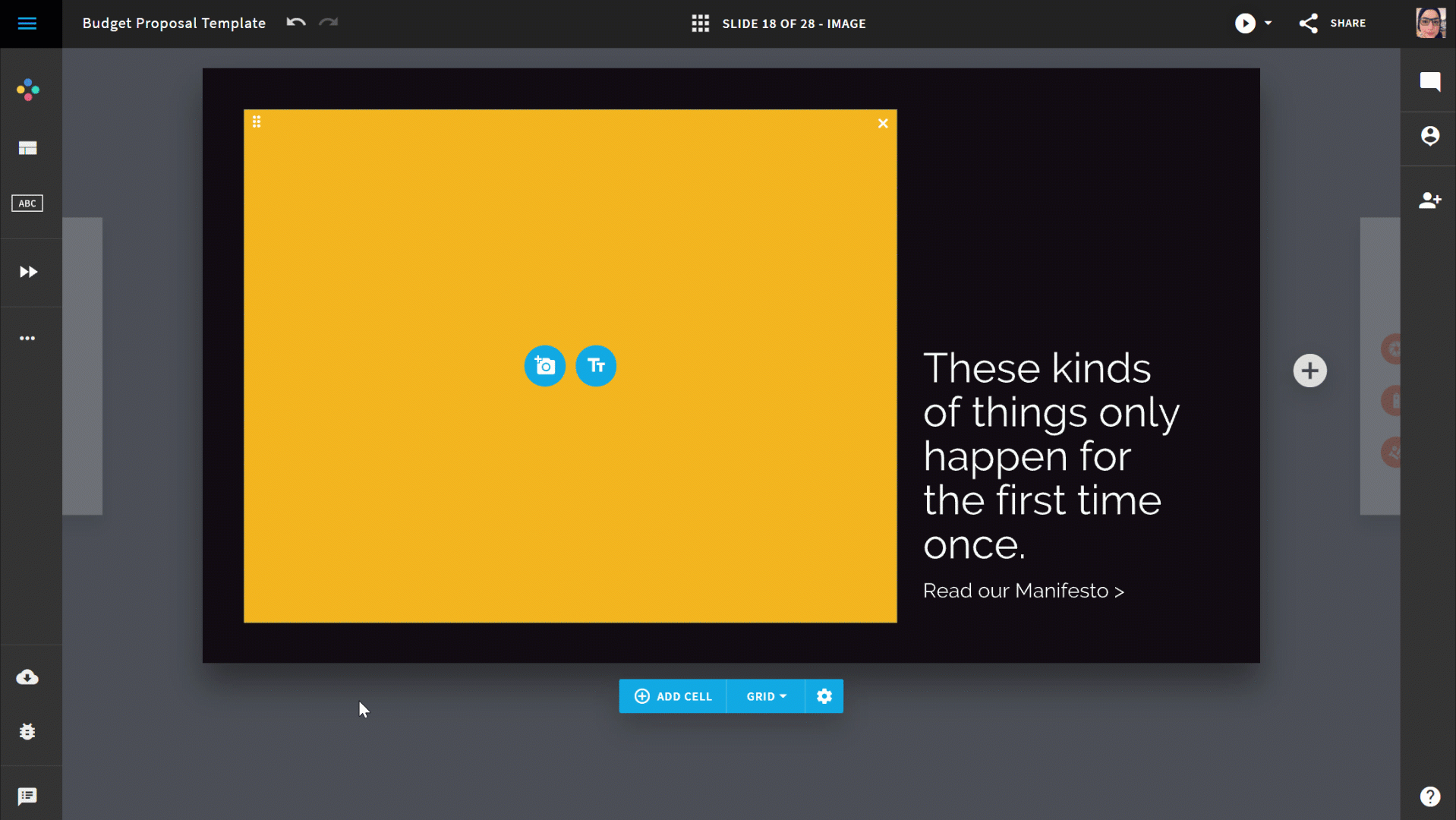 Video Support:
We currently support the following video types:
mp4

x-ms-wmv

x-msvideo

x-m4v

ms-asf

quicktime

x-matroska

webm

ogg

Output video specs:
Max resolution: 1080p, the video is not upscaled if it's smaller, just fitter into 1080p bounds with its aspect rate preserved

Codec: h.264 (libx264)

Mime type: video/mp4

FPS: 29.7

Audio bitrate: 128k