Adding audio narrations to your slide can enhance your presentation. Rather than recording your audio in another tool and importing the file, you can record directly using Beautiful.ai. Note: On Safari, audio recording is not supported and only certain extensions (i.e. WAV, MP3, MP4, ADTS) are playable.
To record, click open the Animations

window and then click Record Audio: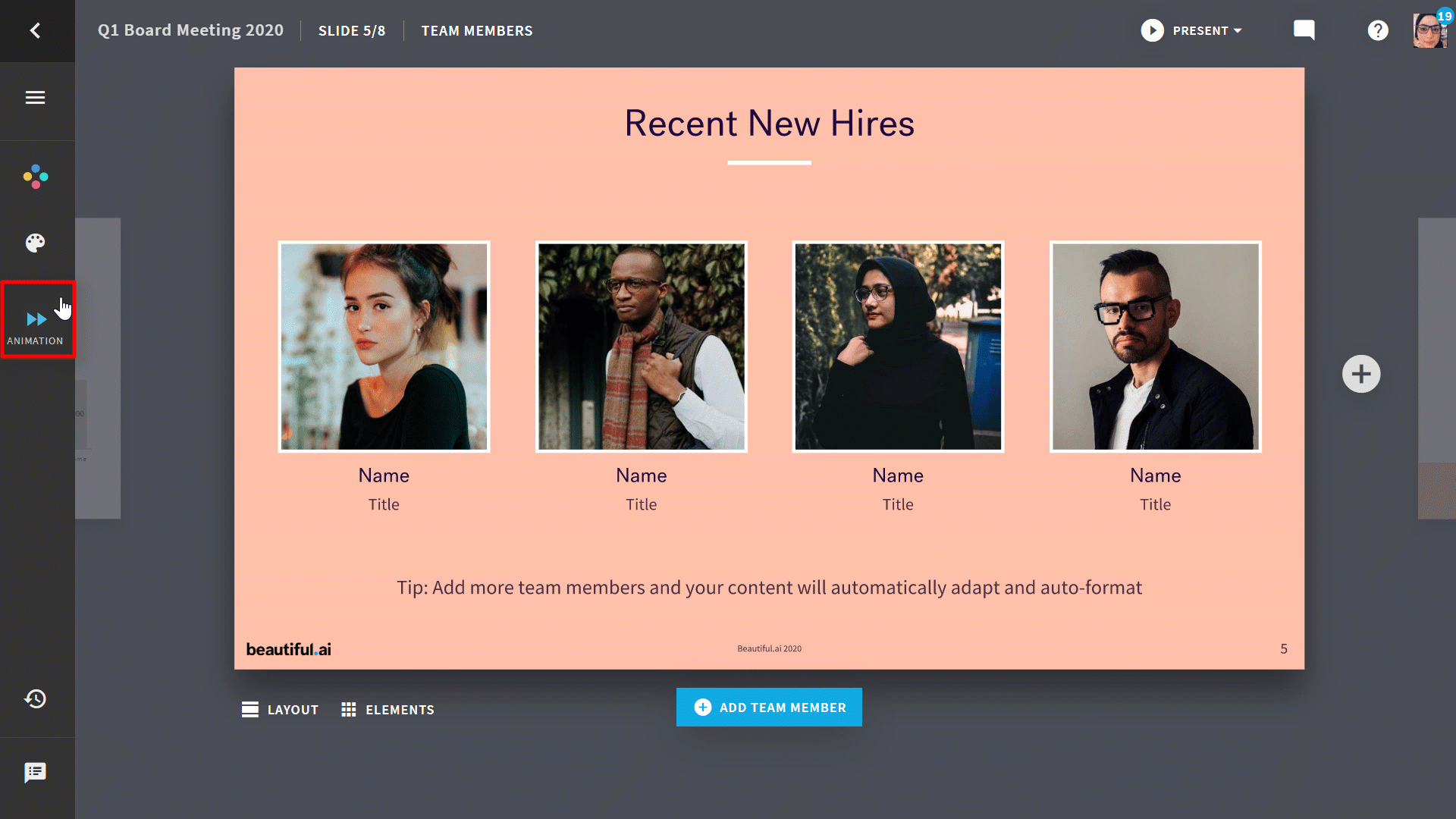 Click Start Recording and begin recording your audio. Click End Recording to end the recording: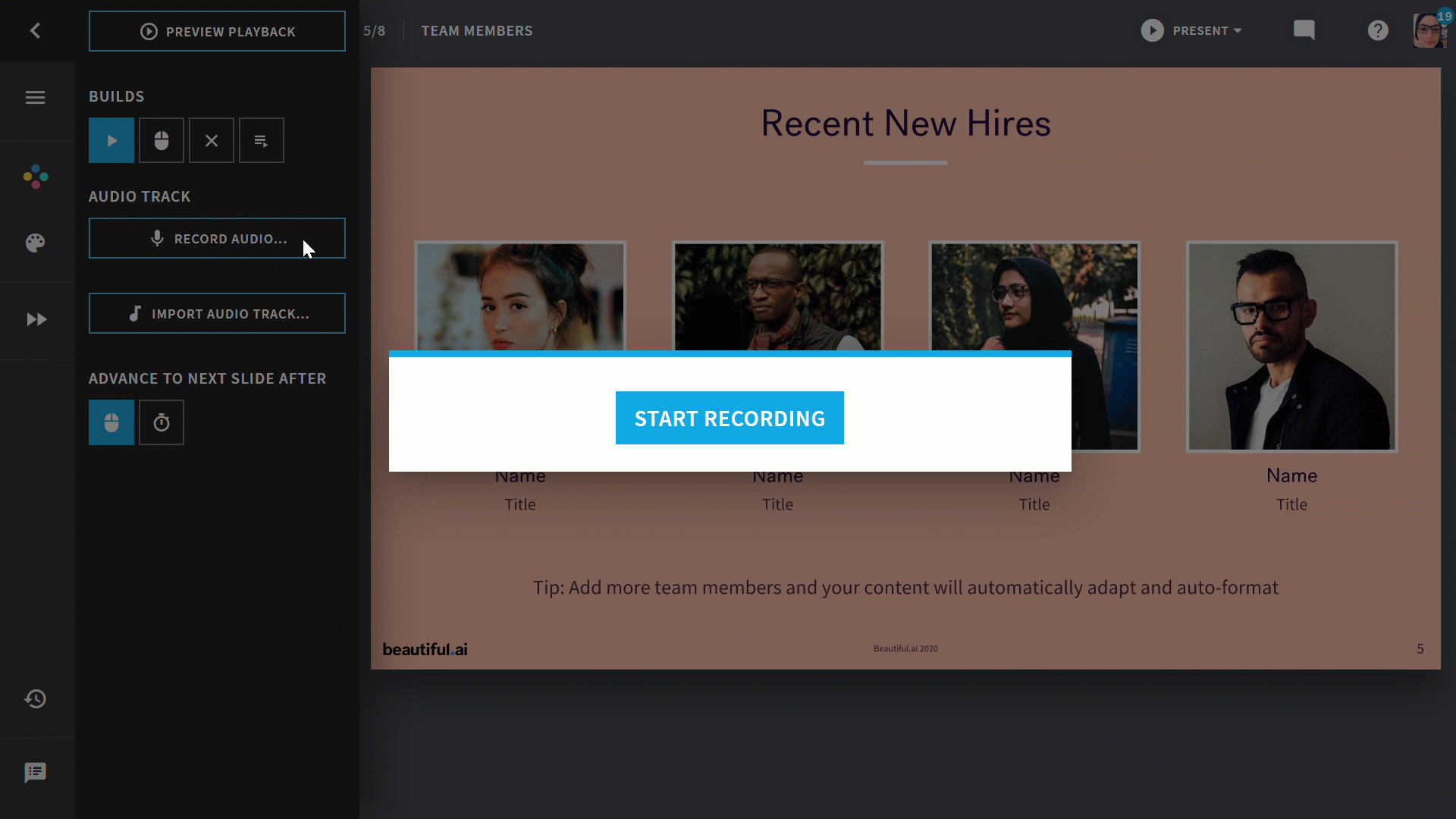 Once you have completed the recording, you will have the option to preview, redo, add to slide or discard the recording.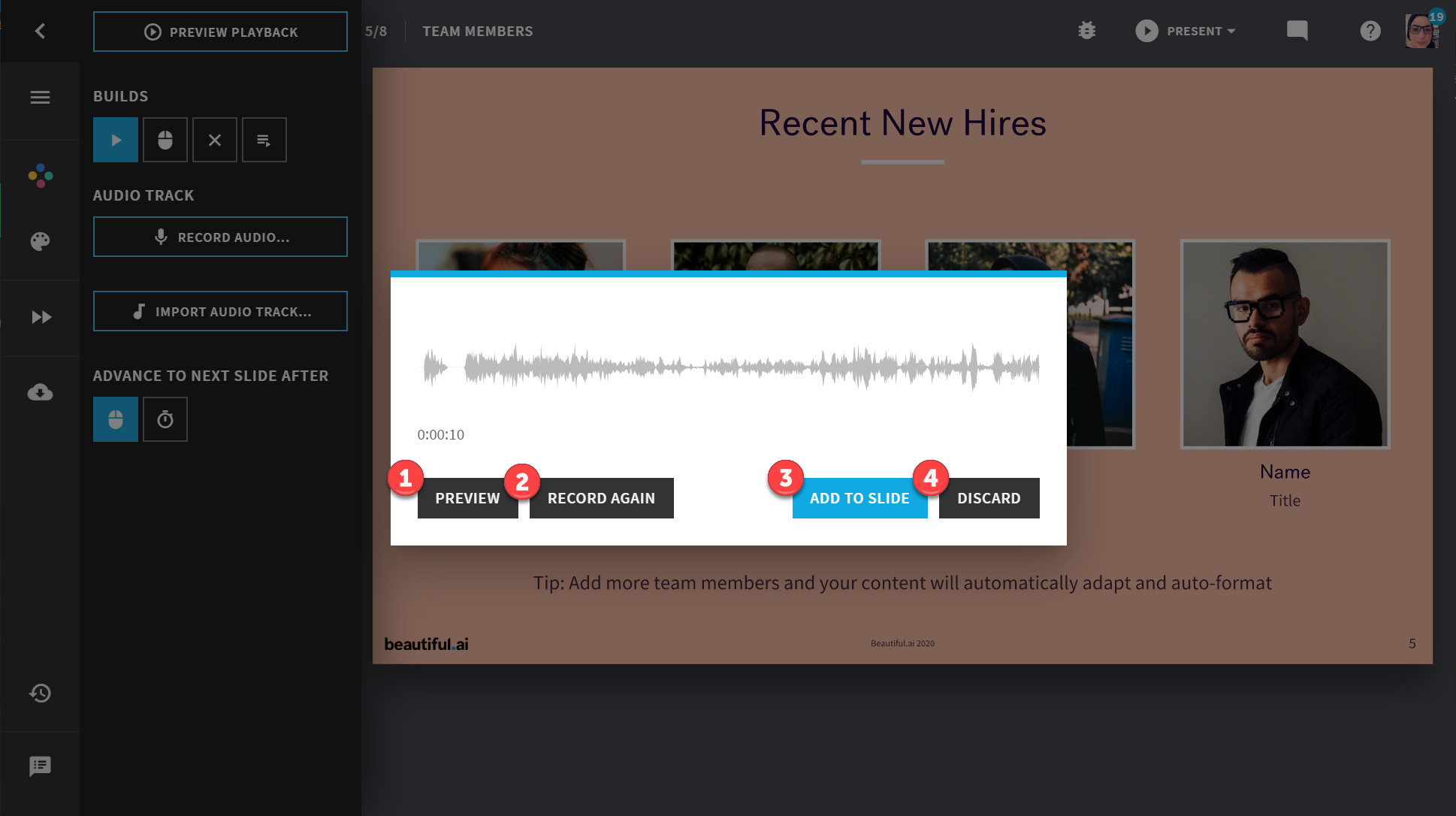 Preview: Plays back the recording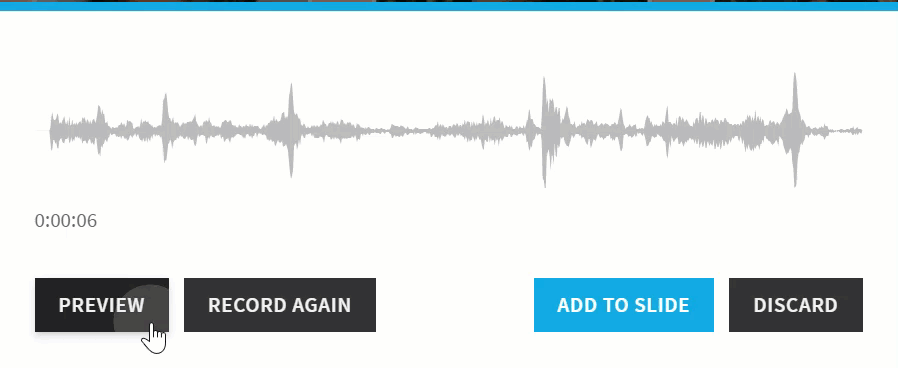 Record Again: Discards the previous recording and automatically begins recording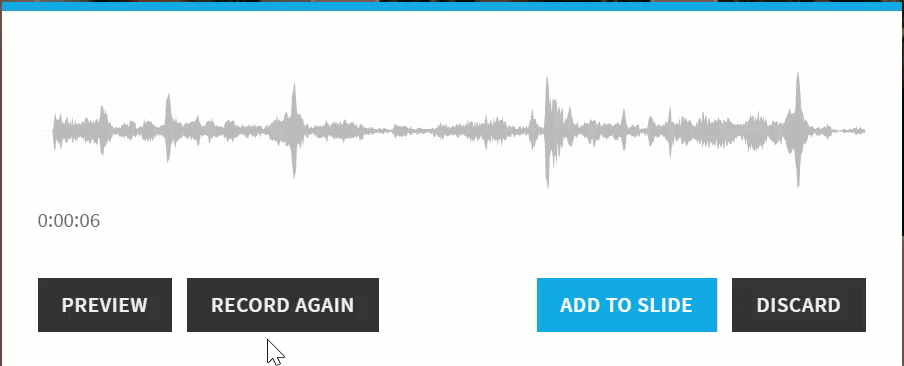 Add To Slide: Adds the audio to your slide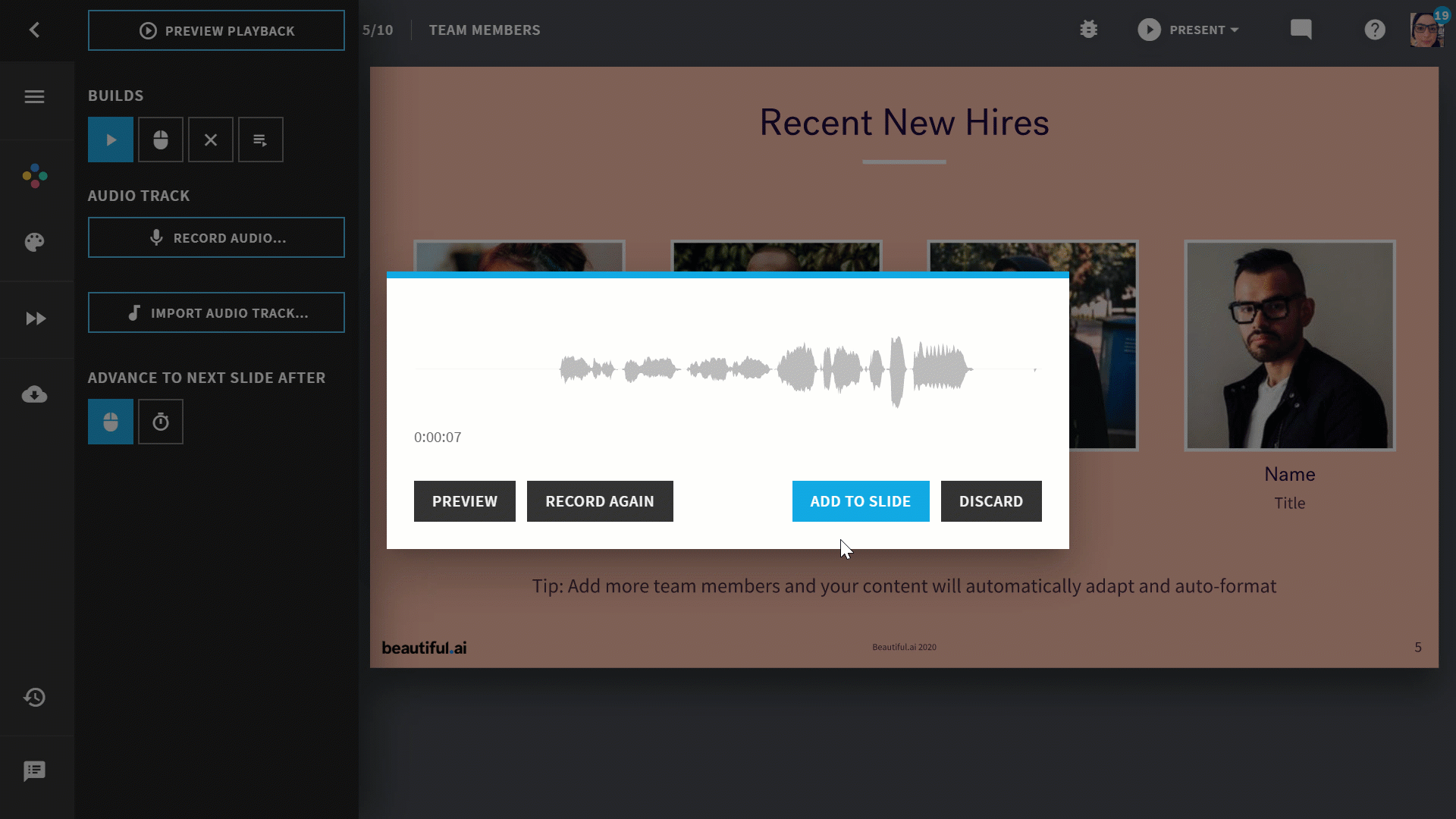 Discard: Discards the recoding and closes out the recording box