Comments are an effective way to collaborate with your team and communicate ideas, changes, and suggestions to a slide in real-time.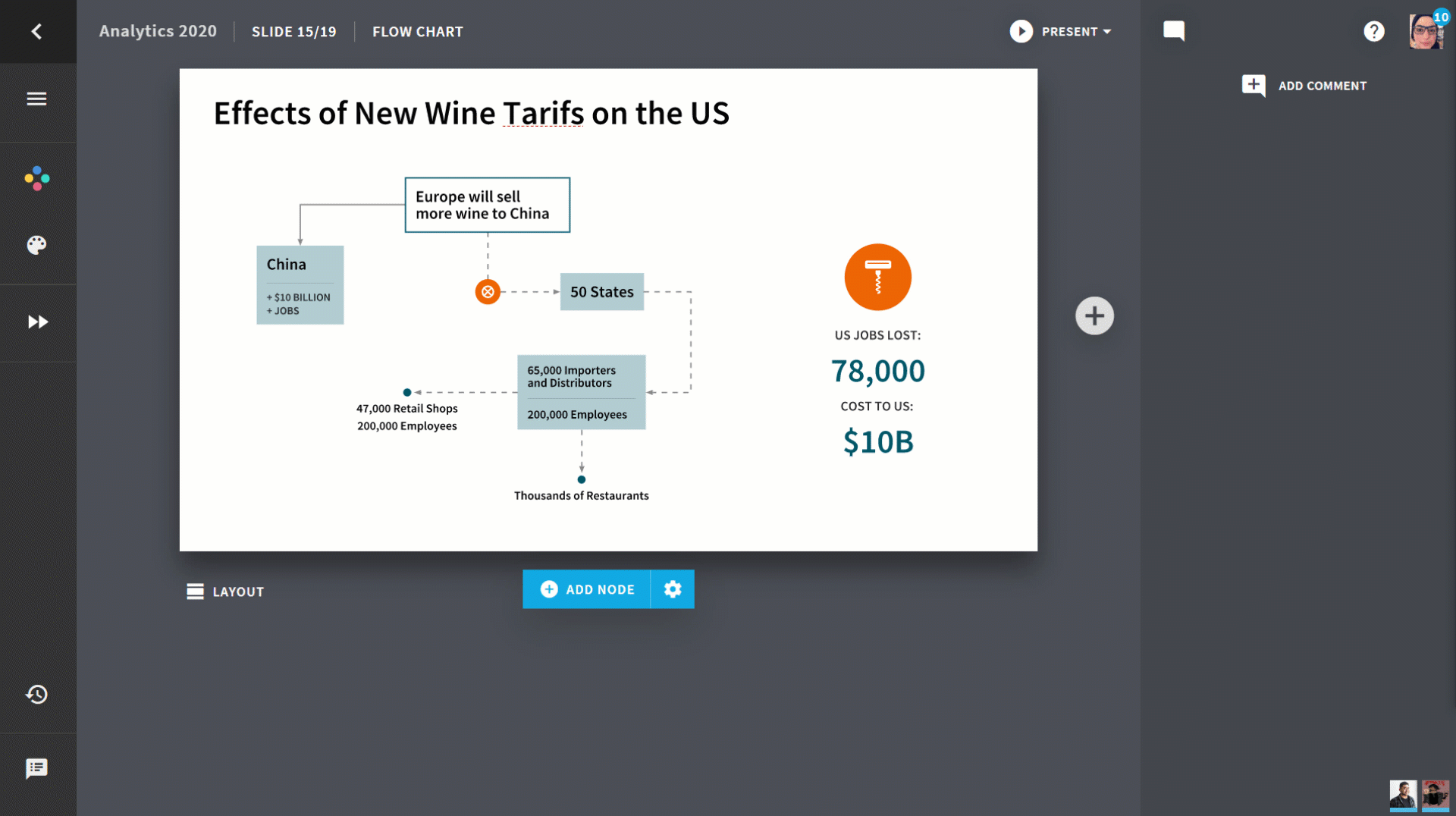 Add
To add a comment to your slide, click on Comment

at the top right of your screen. Then, click Add Comment

and type in your text. Click Post to complete.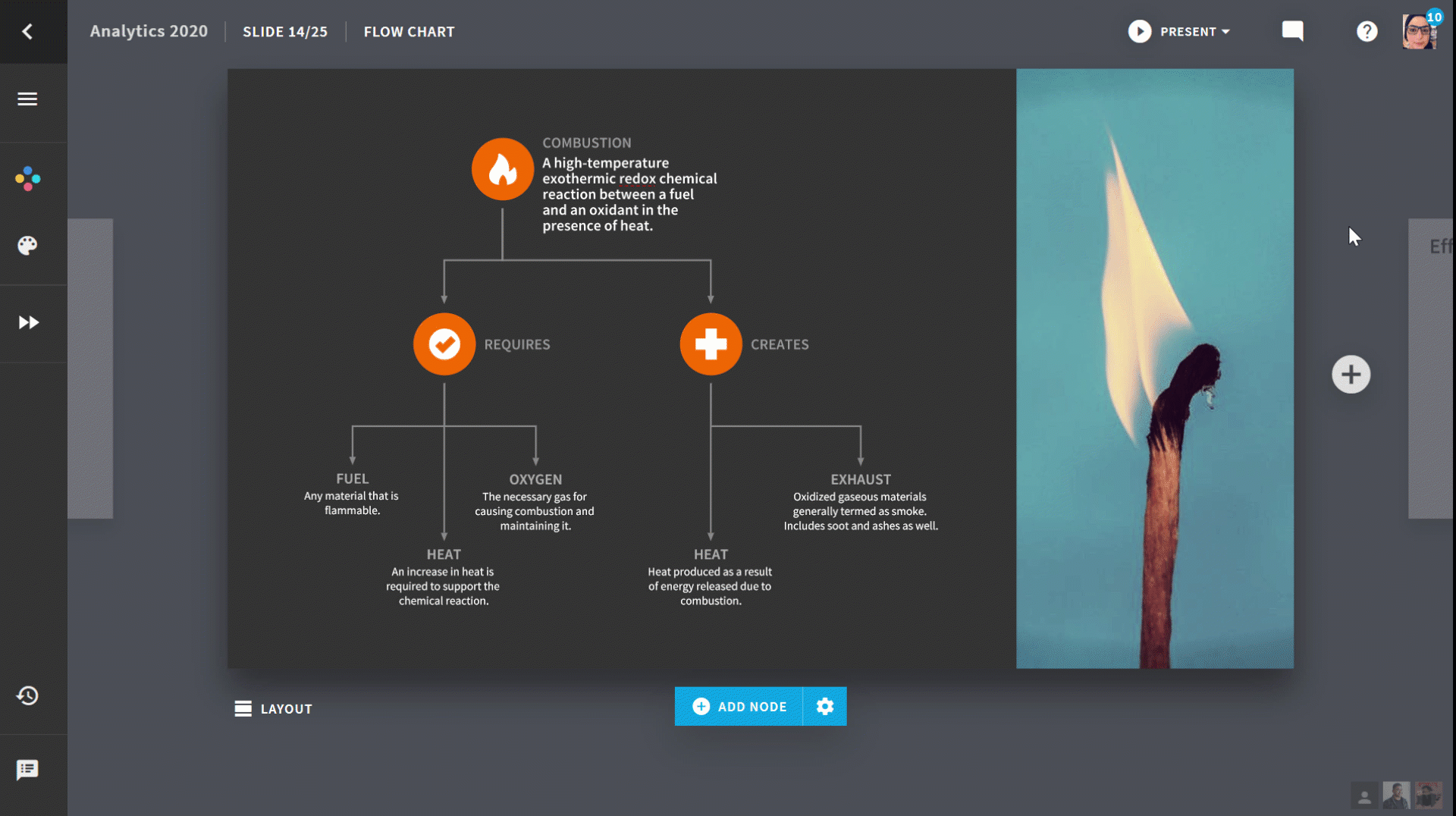 Delete
You can delete any comment you create on a slide. To delete your comment, click on the 'X' at the top right corner of your comment.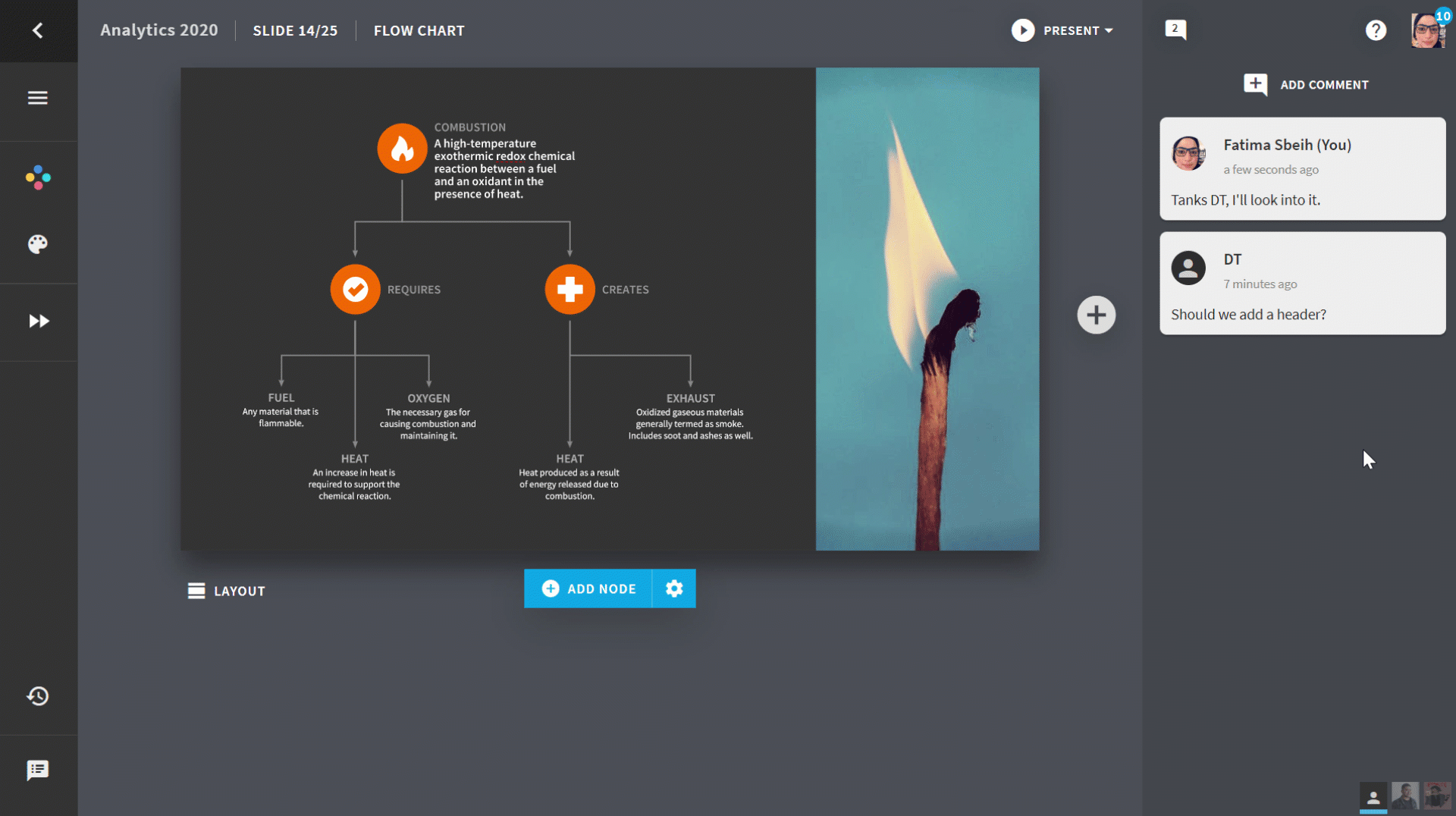 If you own a presentation, you can delete all comments made by collaborators as well. If you are collaborating on a presentation, you are limited to deleting your own comments.
Feedback?
For general feedback or enhancements, leave a comment below or contact support@beautiful.ai