Adding customized themes to your library is a great way to jump-start your presentation.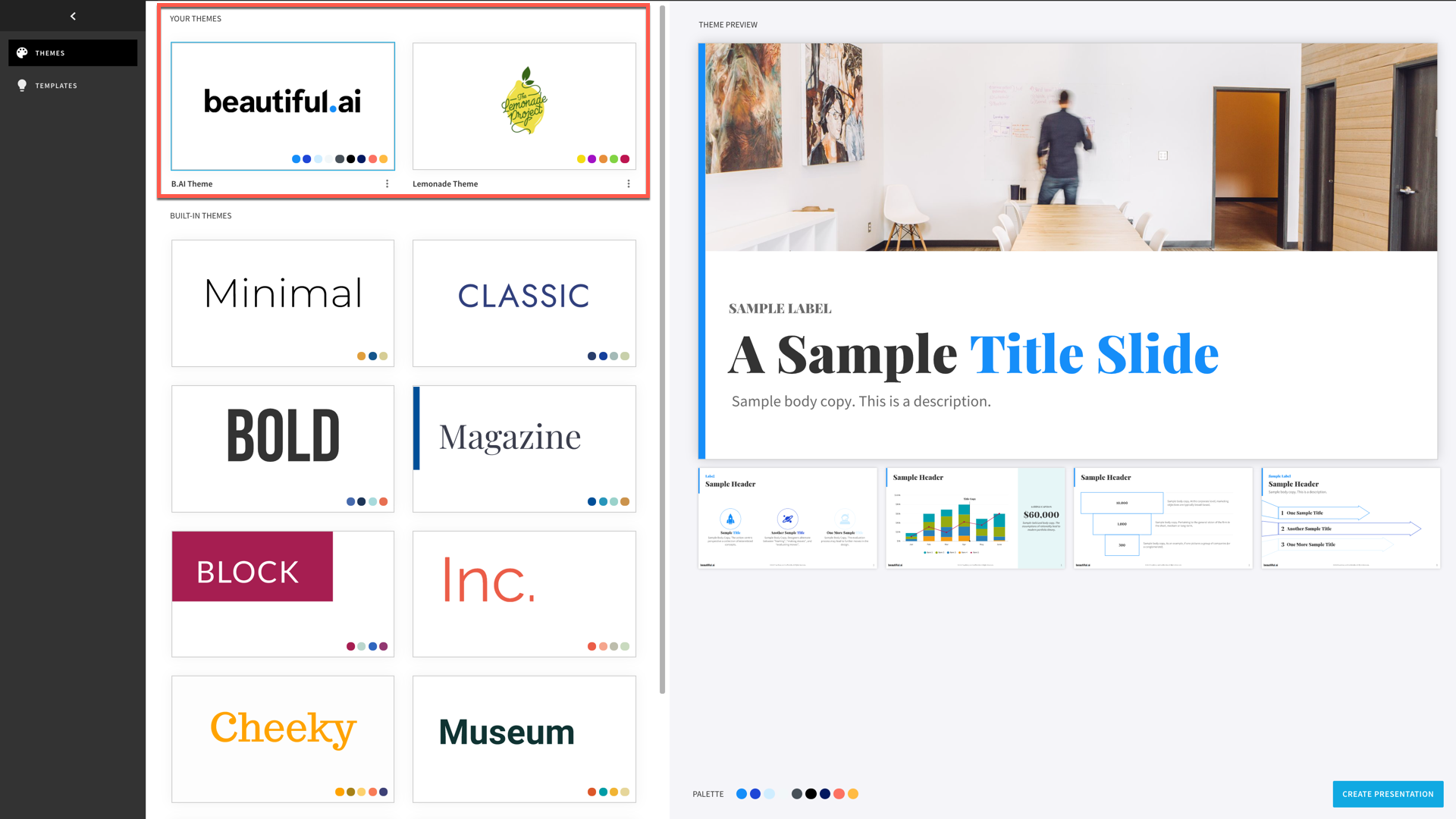 To save a theme to your library:
Step 1: Open the presentation with the theme-template you want to save.
Step 2: Click the Colors tab on the left and select Edit Theme
.
Step 3: Select More

at the top left and choose Save To Themes
Step 4: Name your theme, and then click OK to save
Step 5: Go back to your library by clicking Actions
at the top left. Then, select Return to Library. Next, click on Create New Presentation at the top center. A list of your themes will appear with your new saved theme under Your Themes. Select your preferred custom theme. Then, select Create Presentation.