Your company logo can also be put on each of your slides!
To add your logo, click the Colors tab from the left menu, then, select Edit Theme

. Next, choose the Footer

tab. There, you'll find the option to upload, scale, offset, and position your logo.

You'll also see spots for 'Logo On Light' and 'Logo On Dark'. You'll want to provide both.
The 'Logo on light' should be a version of your logo with dark type or marks so it stands out on a white or light background.
The 'Logo on dark' should have light text and be suitable for when the background color is dark.
We recommend uploading .png files with transparency.
Once you've uploaded your logo, click Apply Changes to Presentation.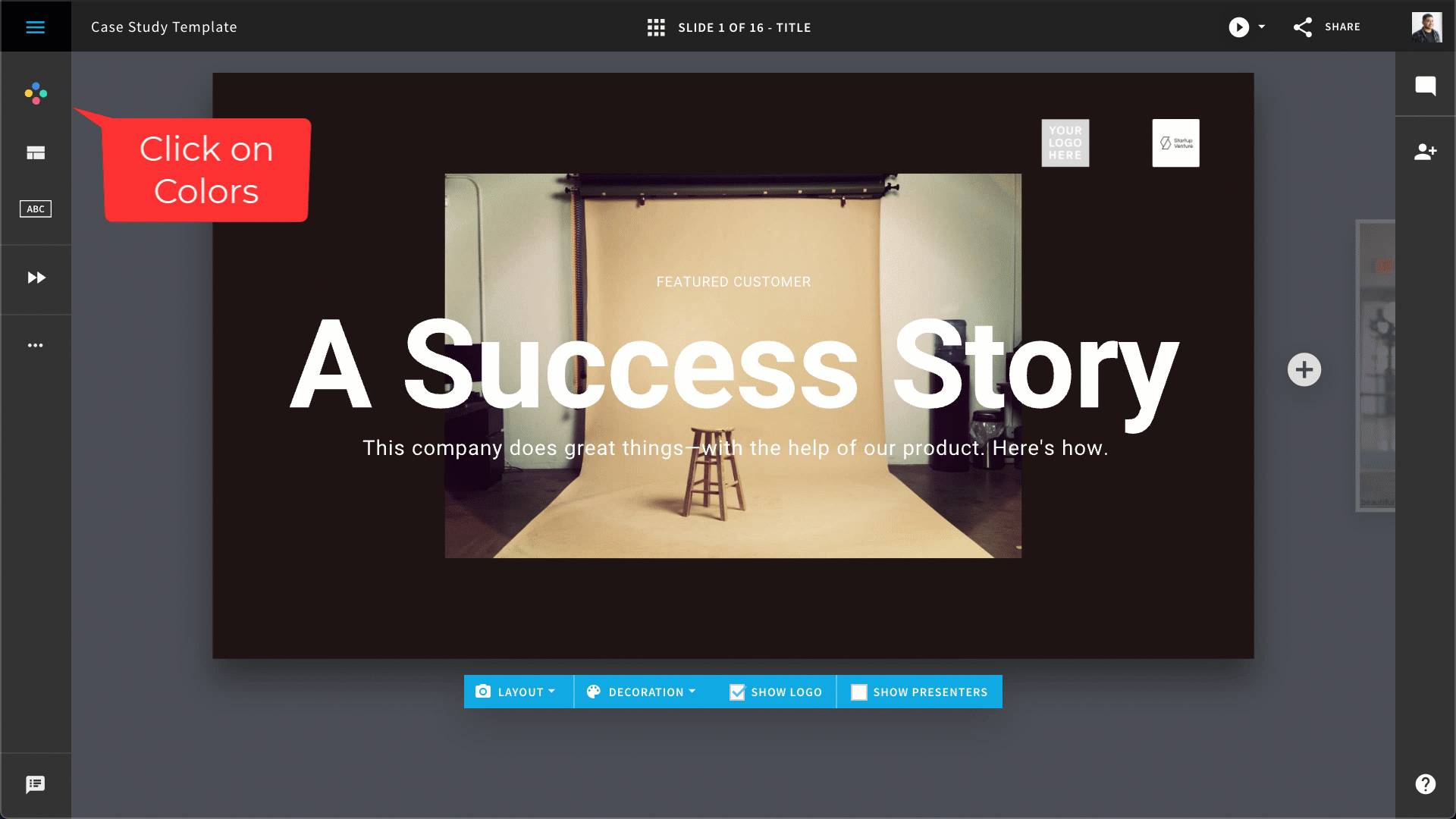 Your logo will appear in the footer of your presentation:

​​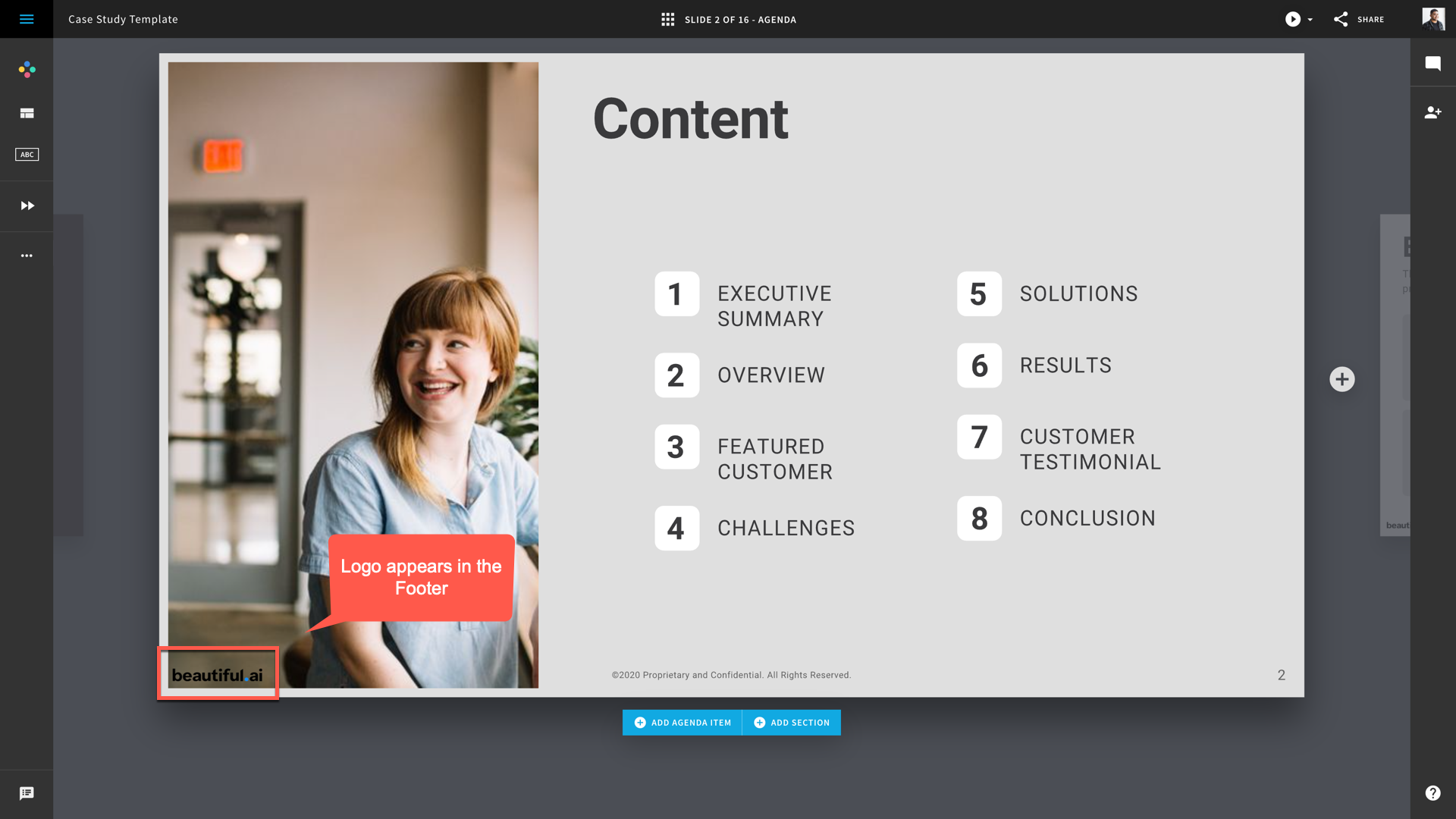 Note: If you want the logo to appear, be sure to set the Show Footer By Default option to ON: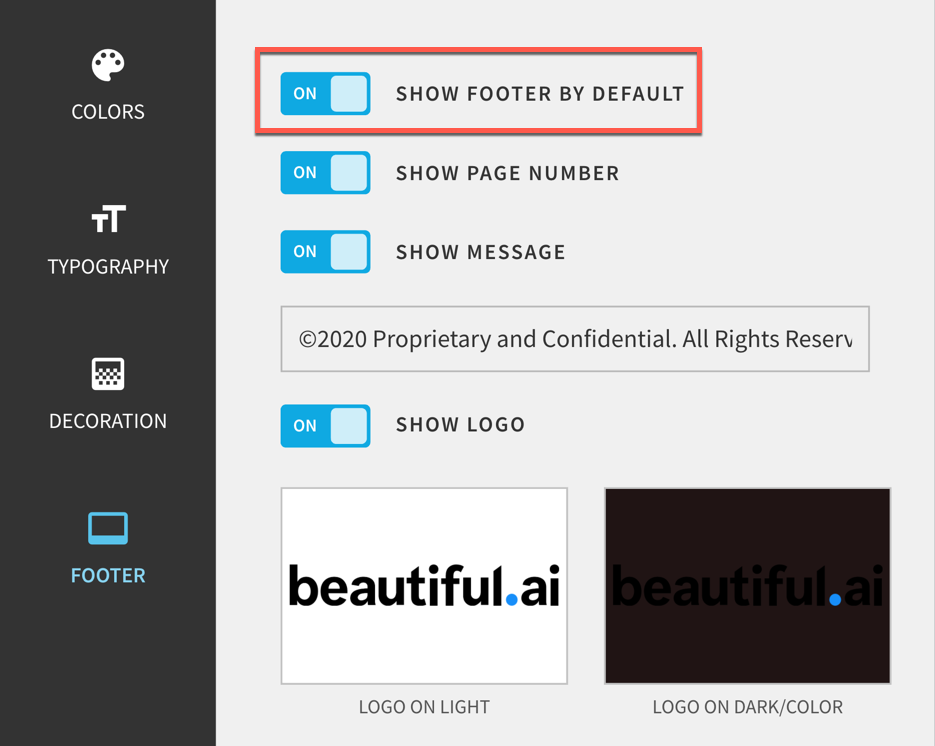 Or, you can set this on a slide by slide basis by clicking on the footer of your slide then, Edit Footer

:

​