To import your data, click on Edit Chart and then click on Import Data
An import box will appear. You will have the following options:
Paste data or upload a file
Import from Google Sheets
Import from Box
Import from DropBox
Once you paste or import your file, a spreadsheet of your data will appear. Select the data range you'd like to import and then click Next. In the next screen, make any format changes and then click Replace Data to save. If you are importing a new series, then select the Create New Series button to save.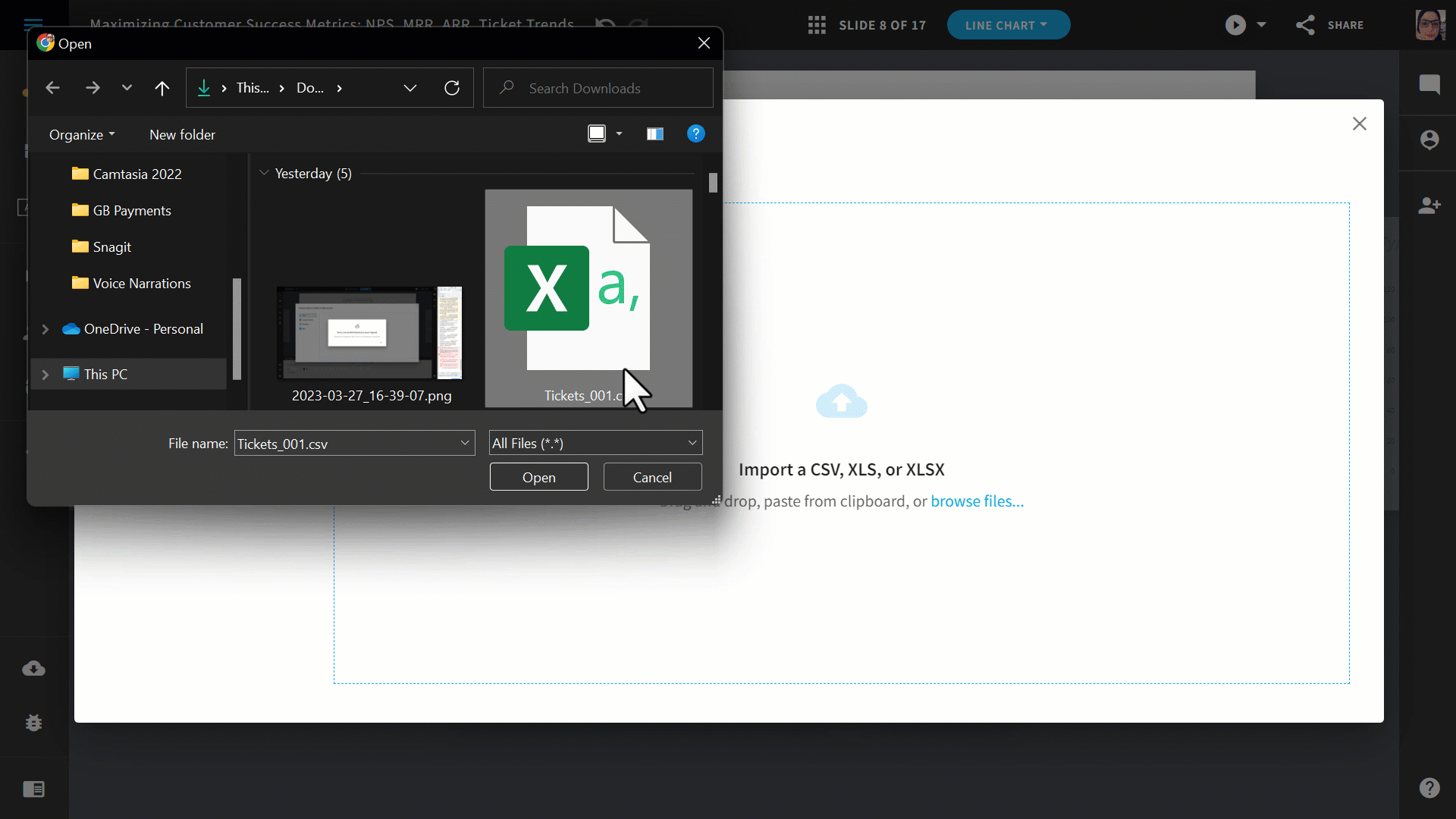 Format Data Settings

TransposeThis will switch the row and column of your data

Row: This will plot the first column of your spreadsheet on the Y axis
Columns: This will plot the first column of your spreadsheet on the X axis

Use First Row as Category Values: Checking this will set the first row as the category
Use First Column as Legend: Check this to set the first column as a series name
Replace Chart Data will replace the data that you have
Create New Series will add a new series to the existing data