Plan Availability: Pro
Create Folder
You can organize your presentations into folders. To create a folder, click on Add Folders from the left side panel in your library. The Create Folder dialogue menu will appear. Type in your folder name and click OK. Folders are automatically sorted in alphabetical order.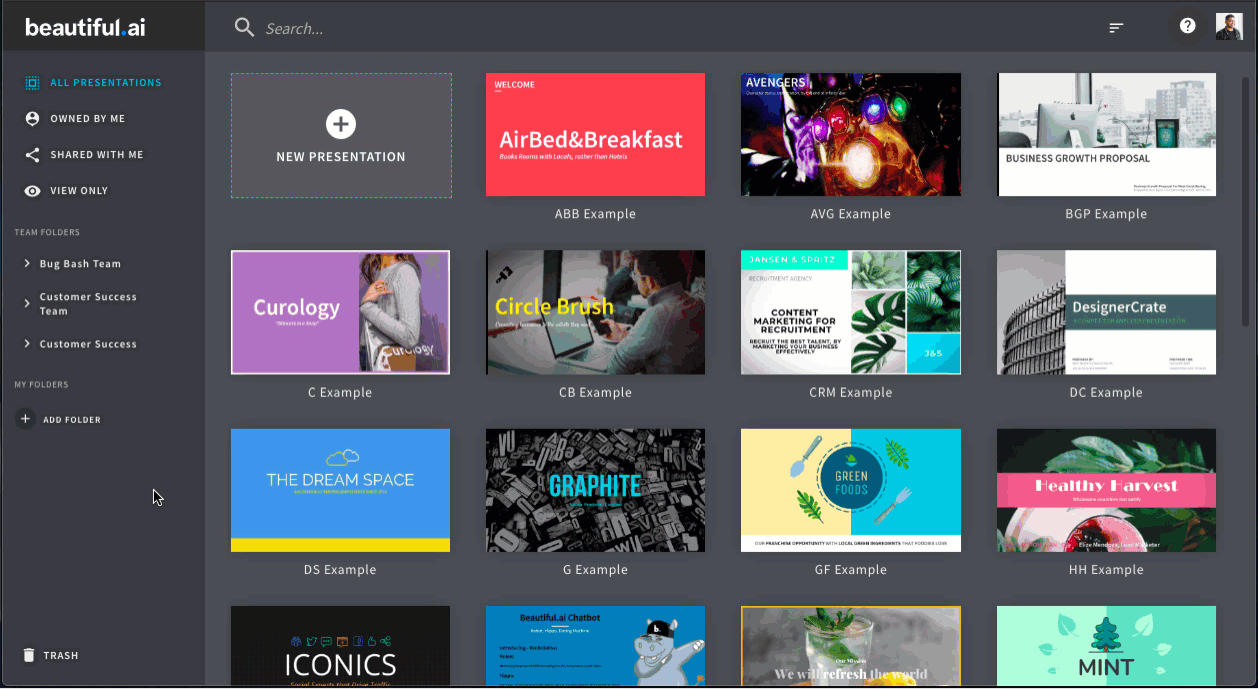 Adding a Presentation
To add a presentation to your folder, simply drag and drop the presentation to the desired location. Selected folders will turn blue. A notification will appear at the bottom left corner of your screen confirming that you have added a presentation to a folder.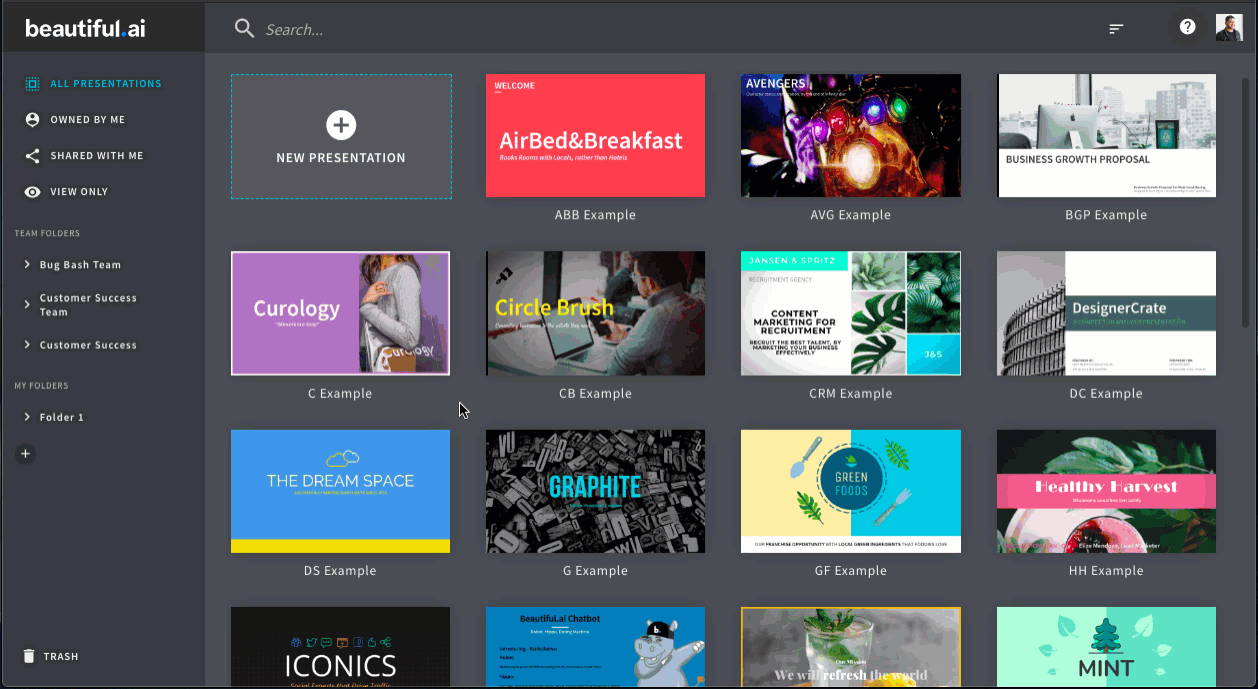 Removing a Presentation
From within the folder with the presentation, click on the dropdown arrow at the bottom right corner of the presentation thumbnail and select "Remove from Folder".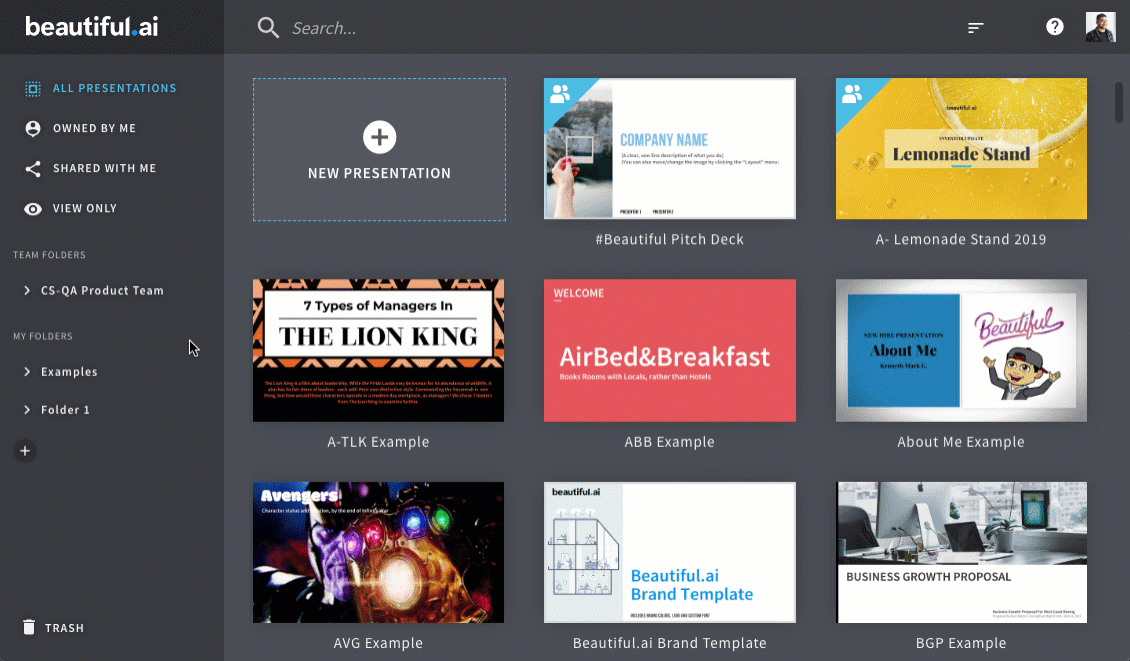 Deleting Folder
Right-click the folder you would like to delete and select Delete. If you have presentations in your folder you must remove the presentations from the folder first and then delete the folder.