Plan Availability: Pro
You can personalize your presentation by adding your own custom font. To begin, click on Edit Theme

>Typography

. You can customize your presentation with our preloaded fonts, or, you can upload your own font.
Uploading Your Font
Click on Header, Title, or Body and then select the Upload Font

button. The Create Custom Font Family dialogue box will appear.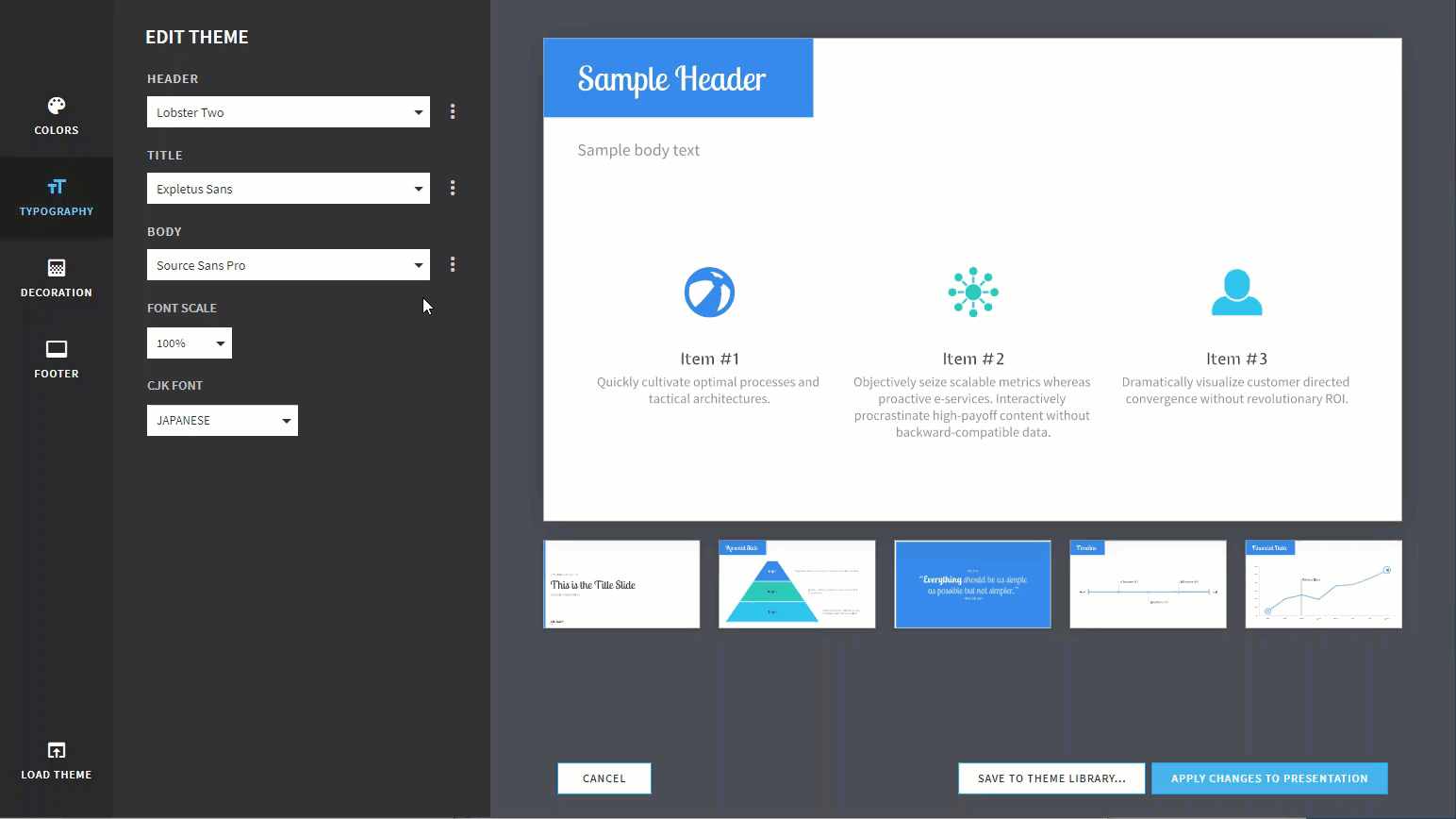 A font family consists of a base font (regular), italics, emphasized(bold), and emphasized(bold)-italic font. Begin by adding your base font. Once you have uploaded your font, more customization options will appear. Add your fonts and click on Create Font Family
Base Font: This is a standard version of your font

Italic Font: This should be the italicized style of your base font.
Emphasized Font: This should be the emphasized/bold style of your base font
Emphasized Italic Font: This should be the bold and italic style of your base font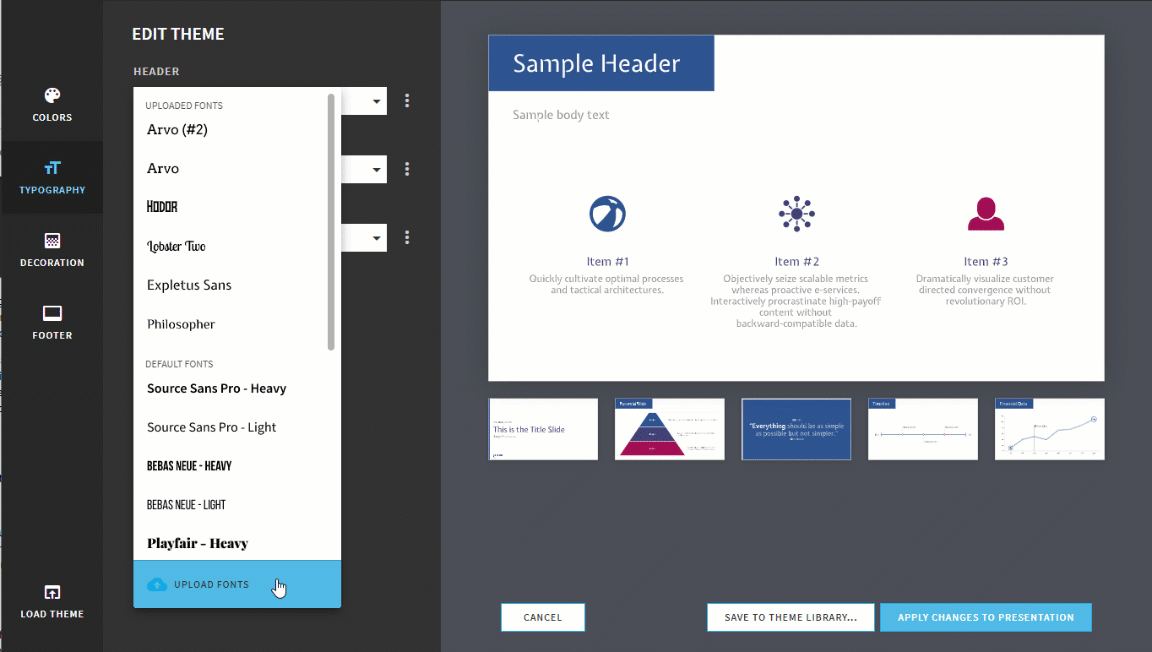 The system will warn you if you add the incorrect font file in the typeface area. It will still allow you to add the font, but warn you that it isn't an Italic or Emphasized font.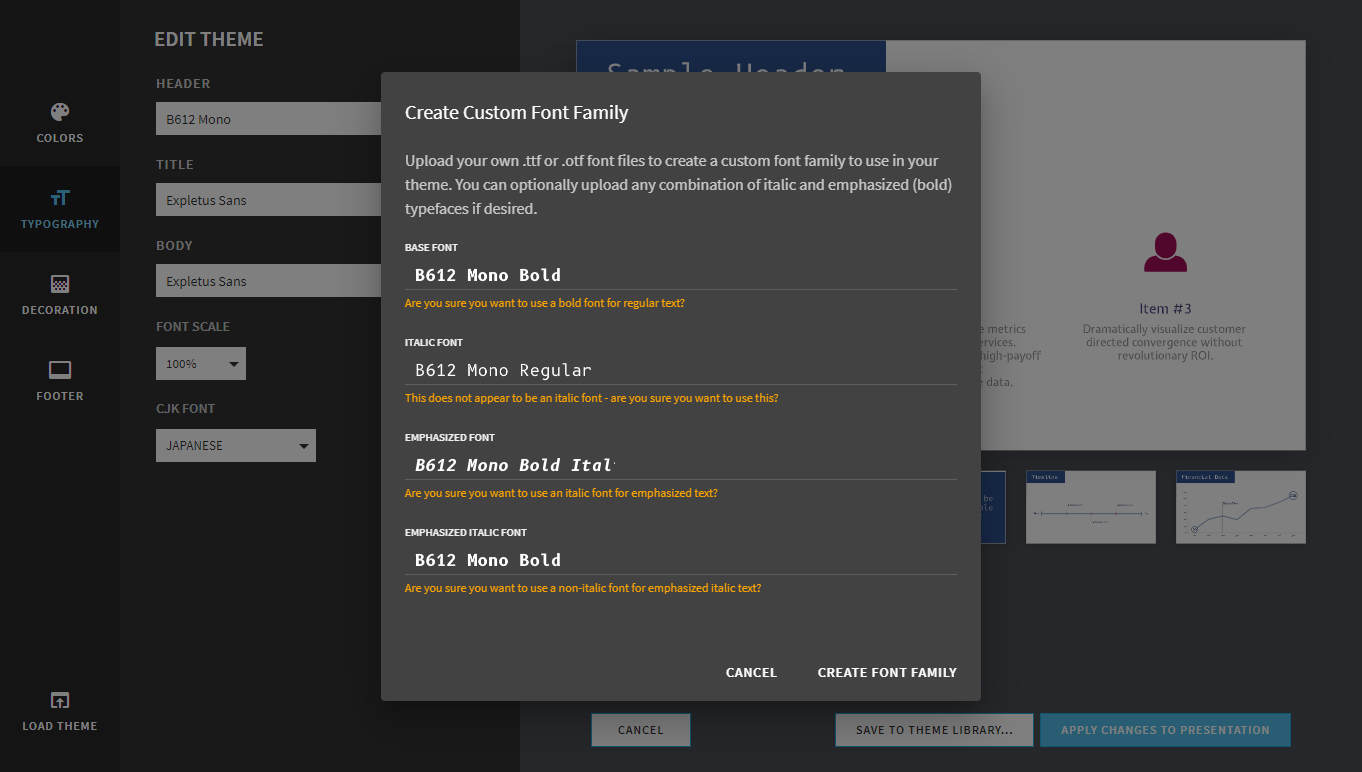 When you click on the dropdown menu under the font you are trying to add, it will just display the base font title. It will not show the different variations of your text (italics, bold, etc). If you have run into an issue where your font is improperly displaying, you will need to re-upload the font again. If that does not solve your issue, please contact support@beautiful.ai
At this time we do not support deleting fonts once they have been uploaded to the tool. This is something the team hopes to address in a future update.