Auto-fit
When a Table is set to Auto-fit, it will automatically resize the cells, rows, and columns to fit the content on the slide.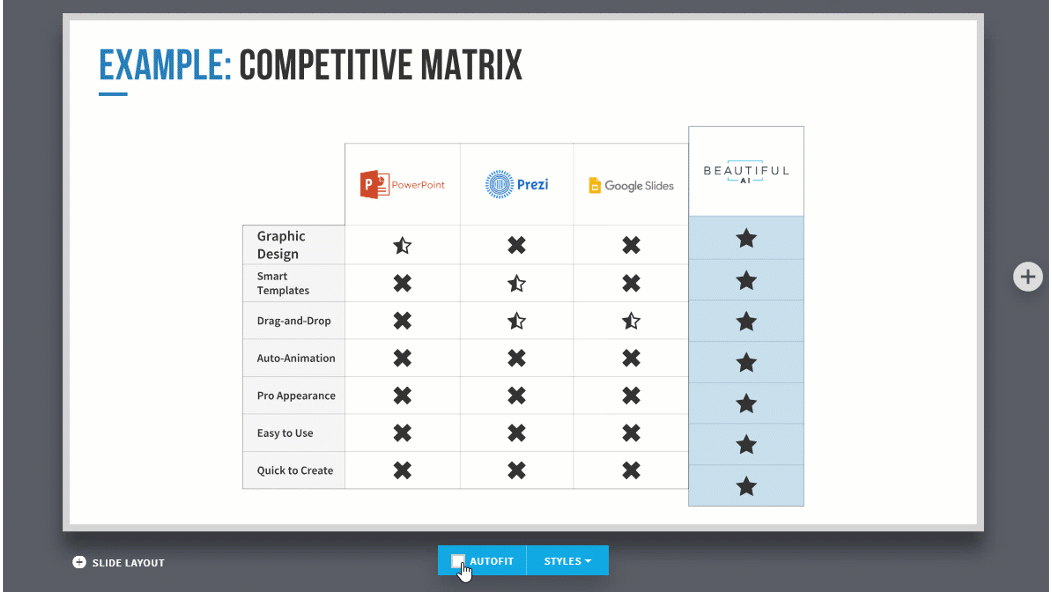 Manual
Row or Column
To manually adjust a row or column, click and drag the Row or Column Header divider.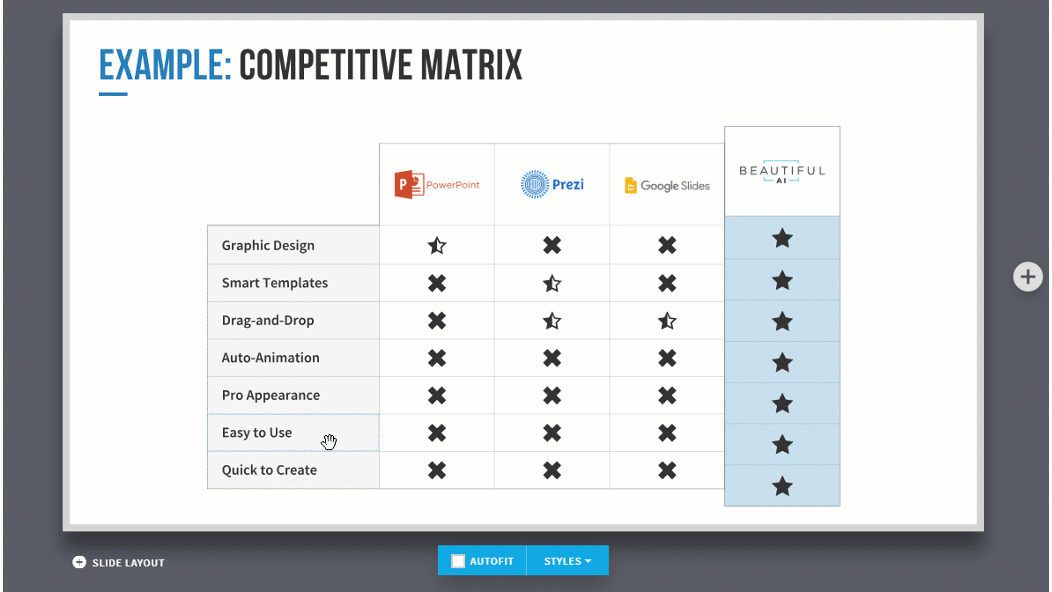 Entire Table
To manually adjust the entire width and height of your table, click on the table to bring up the Resize

buttons. Click and drag the Resizers to change the width and height.