For most templates, you can insert an image cell into the layout. Click the Layout

button at the bottom left corner of the slide. A list of layout options will appear. Under Images, select the layout of your choice. You will then be launched into the Image library. Select an image and it will automatically appear on your slide.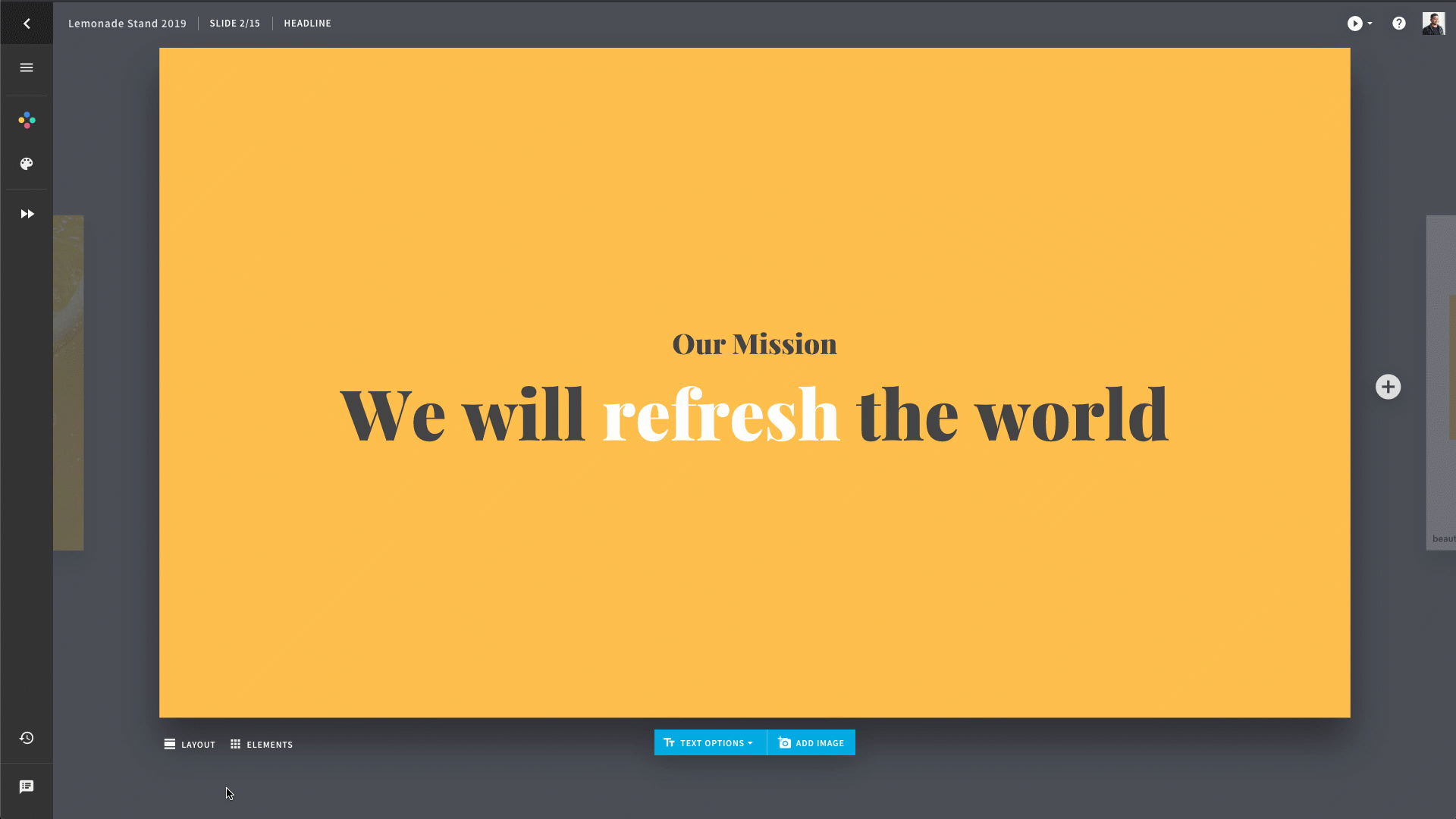 Add Image
You can add an image on any slide with the Add Image

icon. Click on

and follow the steps listed above.