To add a logo to your Title, click on Slide Layout
at the bottom left corner. Click the Logo element and you will be launched into the image library. Here, you can upload your logo, or search for one in the Logo tab: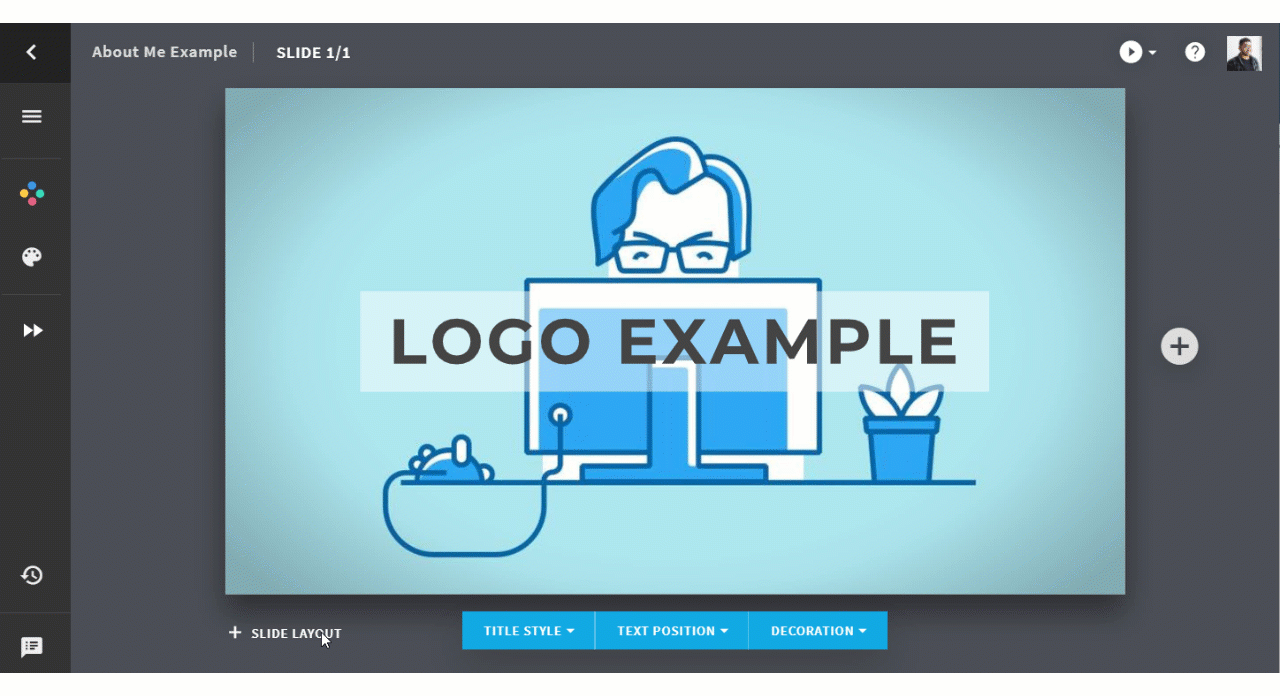 To find the option to scale, position, or add additional logos, click on the logo and a menu bar will launch.
Select your preferred scale and Layout and choose either Top Right, Top Left, or Center.