Plan Availability: Pro
Wish you could go back to an earlier version of a slide, or retrieve a deleted slide? Version History is the answer! This feature provides an easy way to view changes--when they were made, and if you are collaborating with a team, who made them. Then, you can easily revert back to any version you like. With equal simplicity, you can now see all slides you've deleted from a presentation, and recover them with a click. Let's take a look at how these features work.
Slide History
To access the Version History of the selected slide, select the More (3 dots) icon from the left side menu. Next, click Version History. Then, choose a time stamp in the panel on the left to see a previous version of the slide. To save, click out of the Version History panel. A save window will appear. Select OK to save.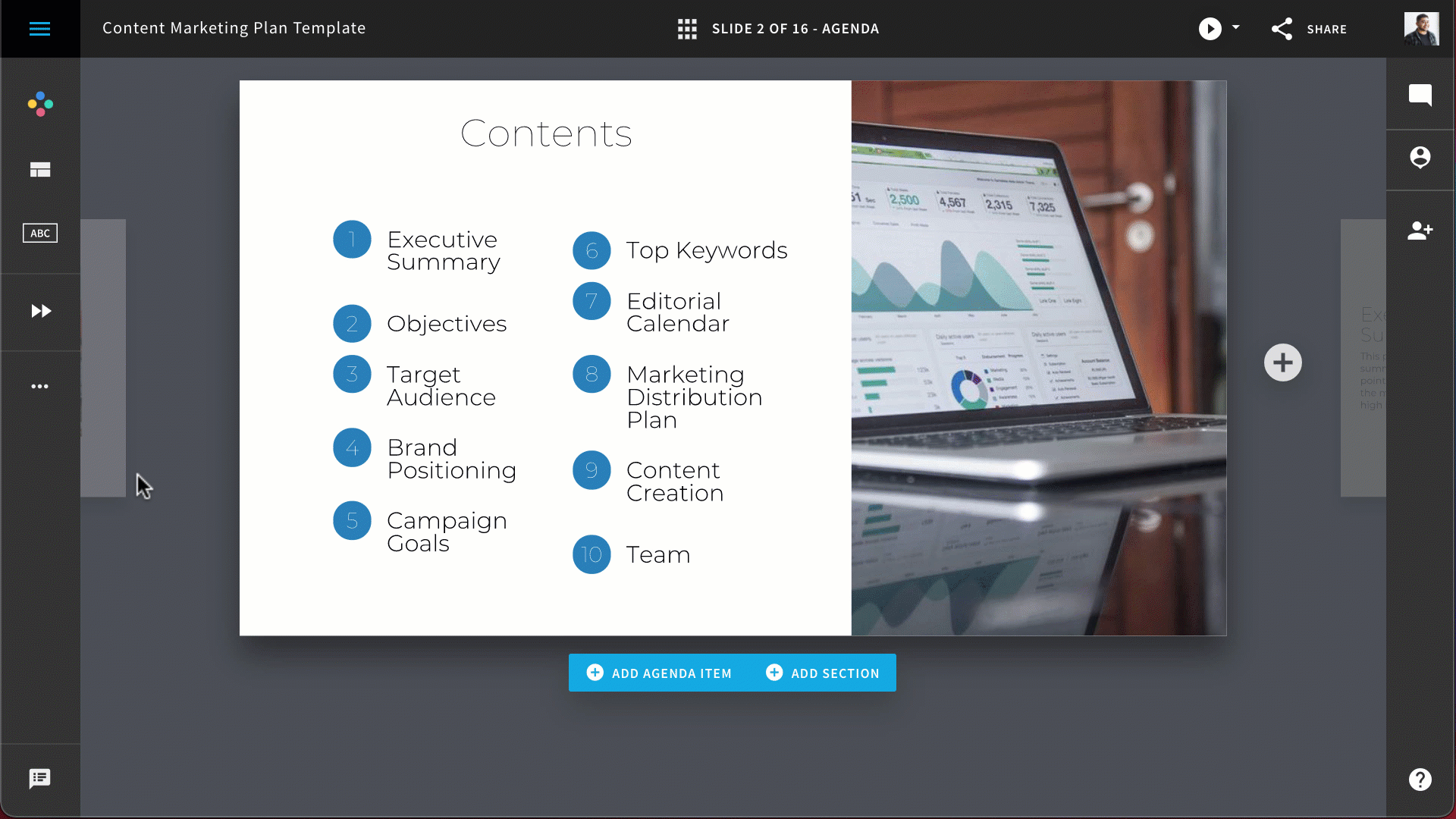 Collaboration Edits
If this is a shared presentation, you will also be able to see who has edited the slide. The user's name will appear above the timestamp: