Plan Availability: Pro
Wish you could go back to an earlier version of a slide, or retrieve a deleted slide? Revision History is the answer! This feature provides an easy way to view changes--when they were made, and if you are collaborating with a team, who made them. Then, you can easily revert back to any version you like. With equal simplicity, you can now see all slides you've deleted from a presentation, and recover them with a click. Let's take a look at how these features work.
Slide History
To access the revision history of the selected slide, click on the History
icon on the left side menu: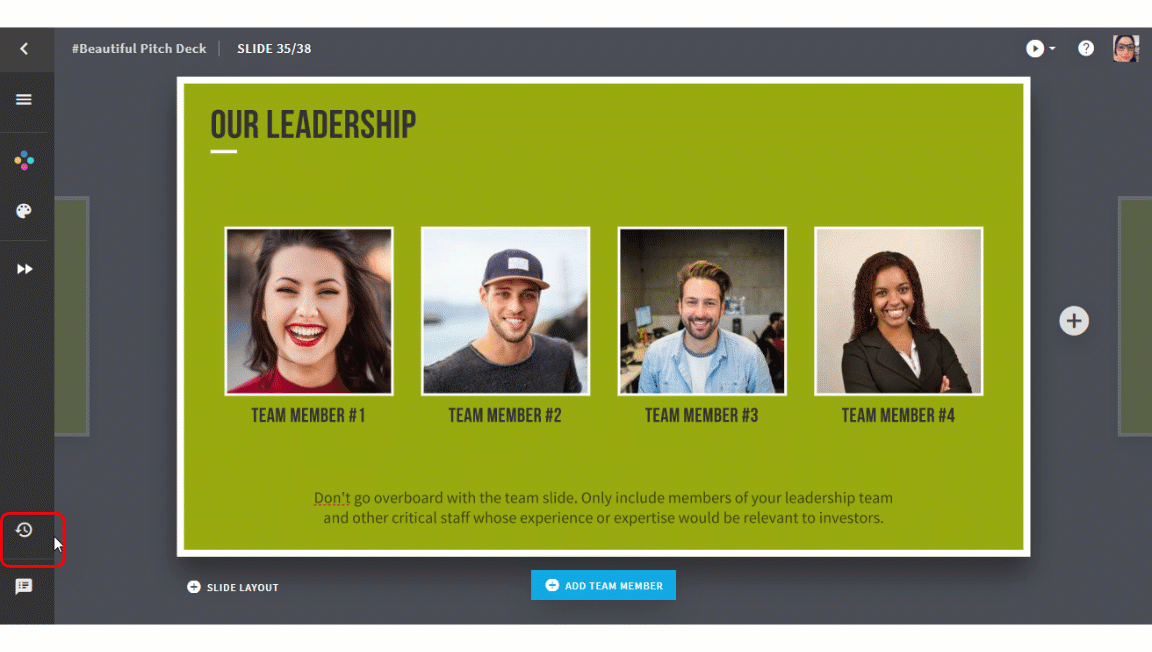 Click a time stamp in the panel on the left to see a previous version of the slide.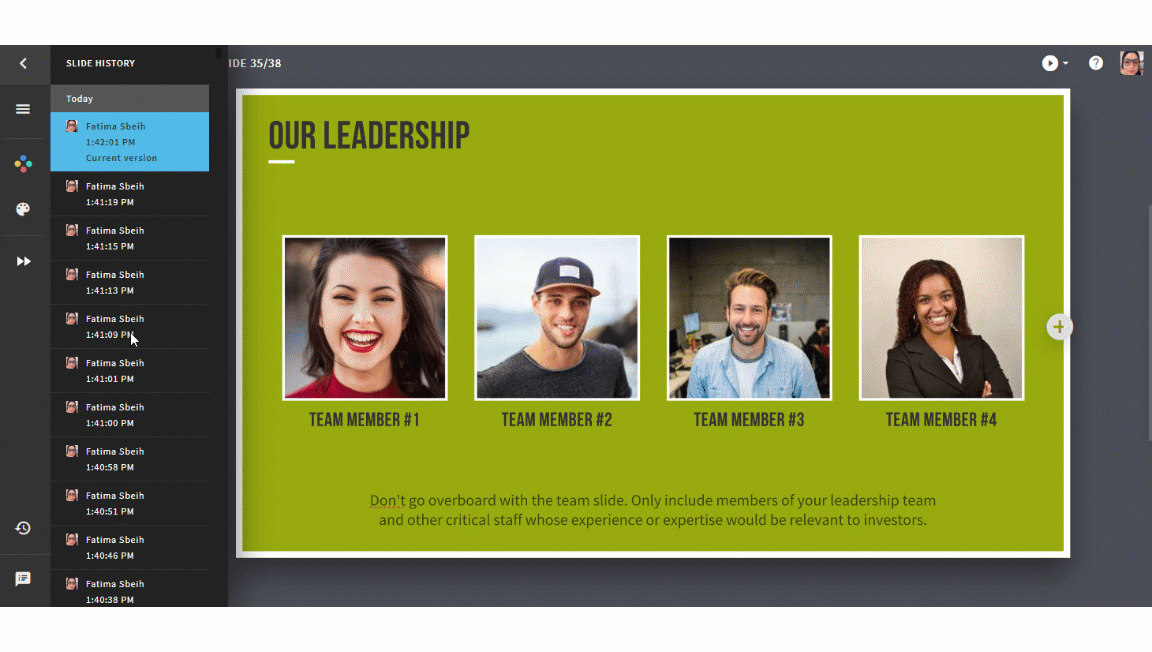 Save
To save, click the timestamp you would like to revert to. Then, click out of the Slide History panel. A save window will appear. Select OK to save.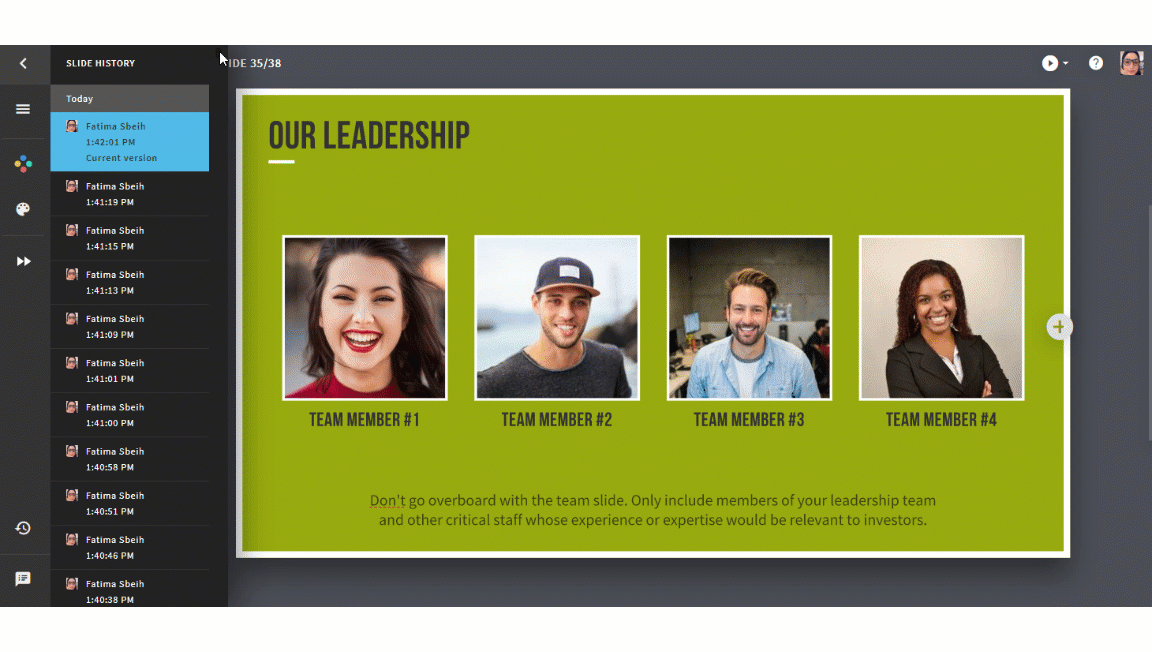 Collaboration Edits
If this is a shared presentation, you will also be able to see who has edited the slide. The user's name will appear above the timestamp: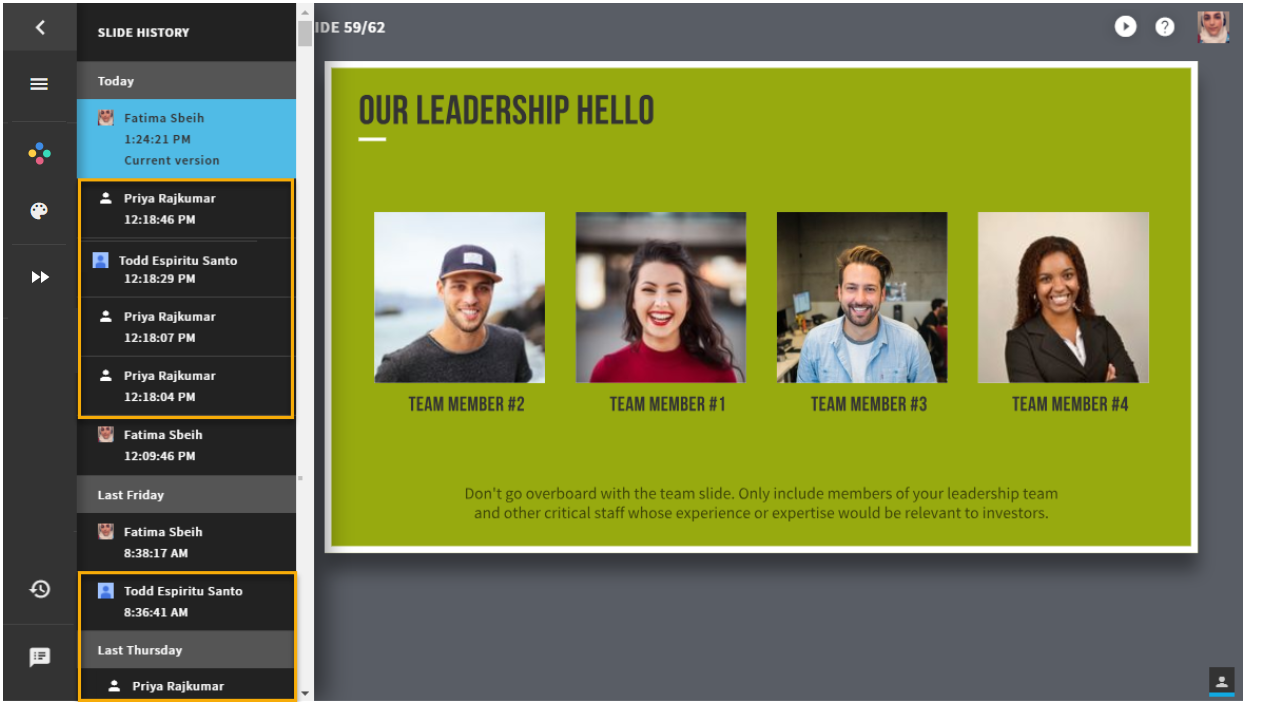 Deleted Slides
To view your deleted slides, click on the Actions
on the left. Then, click the Recovered Slides
Tab. A list of your deleted slides will appear. Click the slide you want to bring back and it will automatically appear at the end of your presentation