Presenter view is a great feature that allows users to view their notes and upcoming slides while mesmerizing their audiences with their Beautiful presentation.
Launching Presenter View
Click Present to begin your presentation. Hover your mouse over the presentation to bring up the control box at the bottom center. From the presenter control box, click the Presenter View Icon

. This will launch a second window with your presenter view:

Display and Controls
Speaker Notes
Your speaker notes will display on the right side and the current slide will display on the left.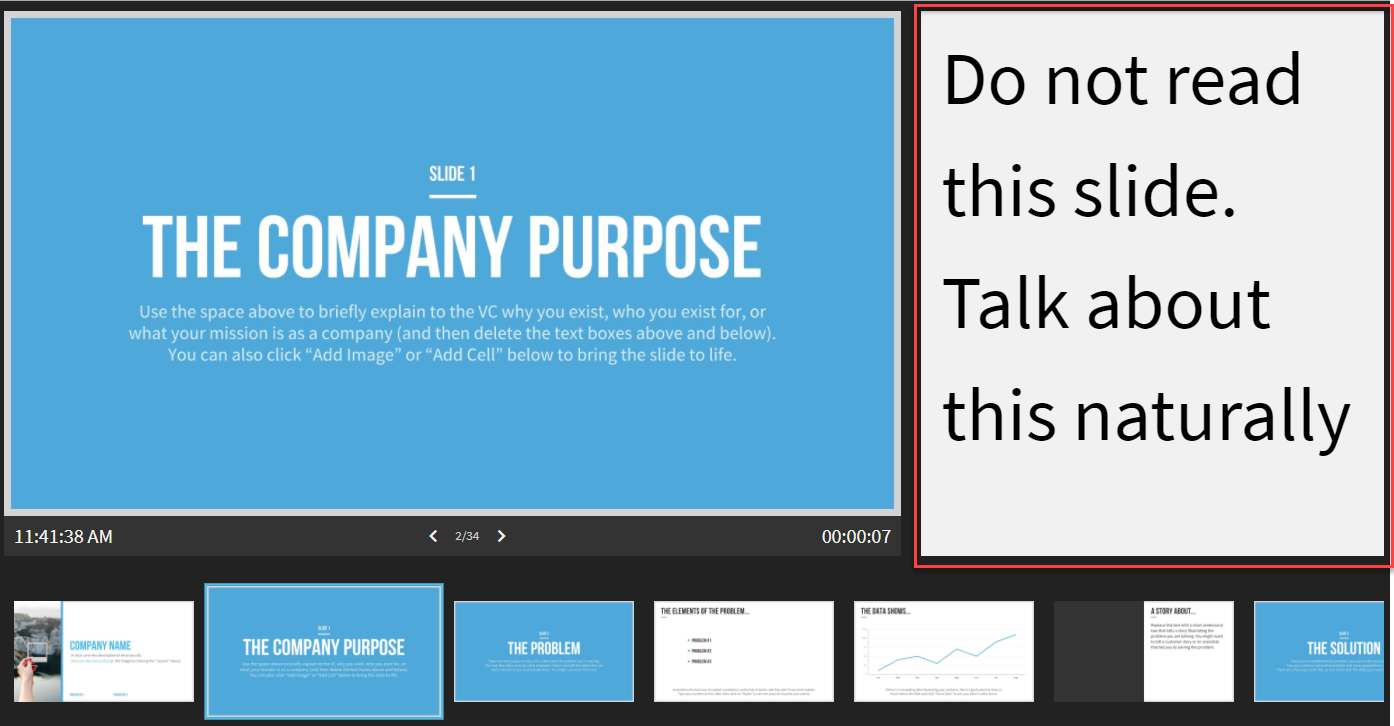 To learn more about adding Speaker notes, visit our FAQ page here: https://beautifulai.zendesk.com/hc/en-us/articles/115002450472-How-do-I-add-speaker-notes-
Navigating Slides
At the bottom of the Presenter View window, you will see a filmstrip of the slides in your presentation. The slide currently displayed to your audience will be outlined in blue in the strip. You can jump to any slide in your deck by clicking on it in the strip. The slide will animate in, maintaining a smooth audience's experience.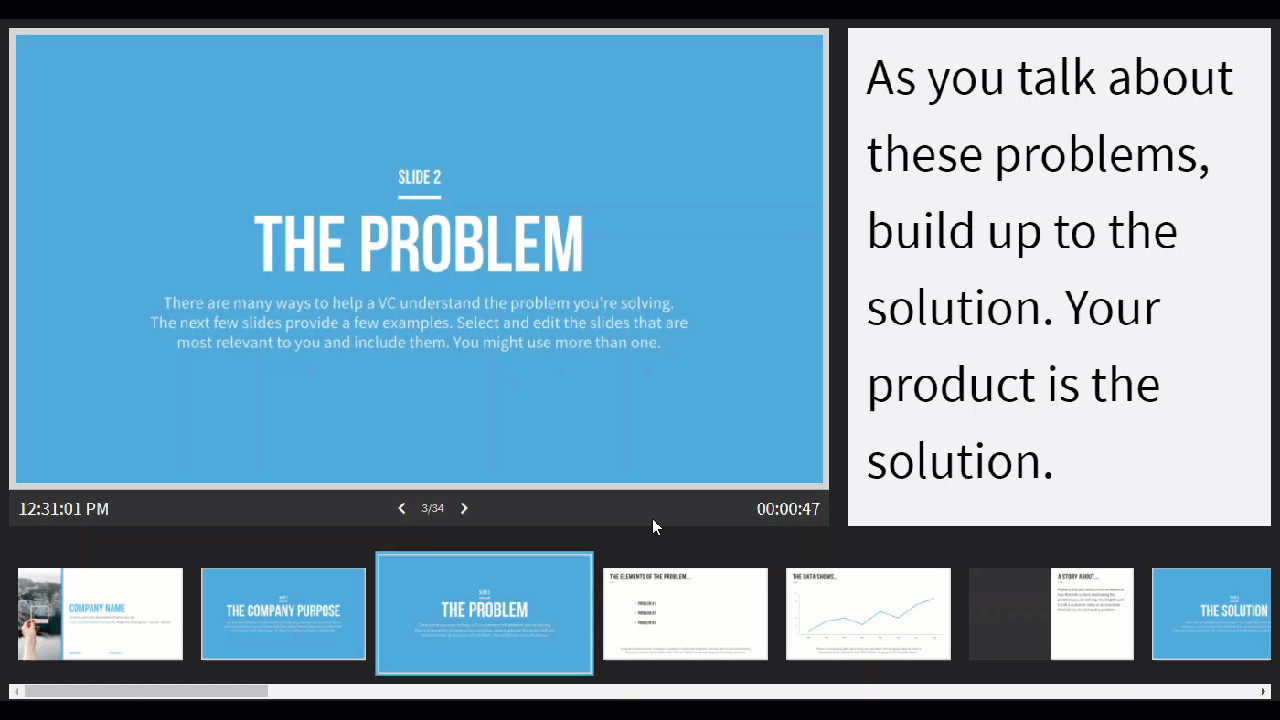 Time Displays
The current time of day is displayed on the left-hand side, while a timer showing how long you have been presenting the current slide is displayed on the right.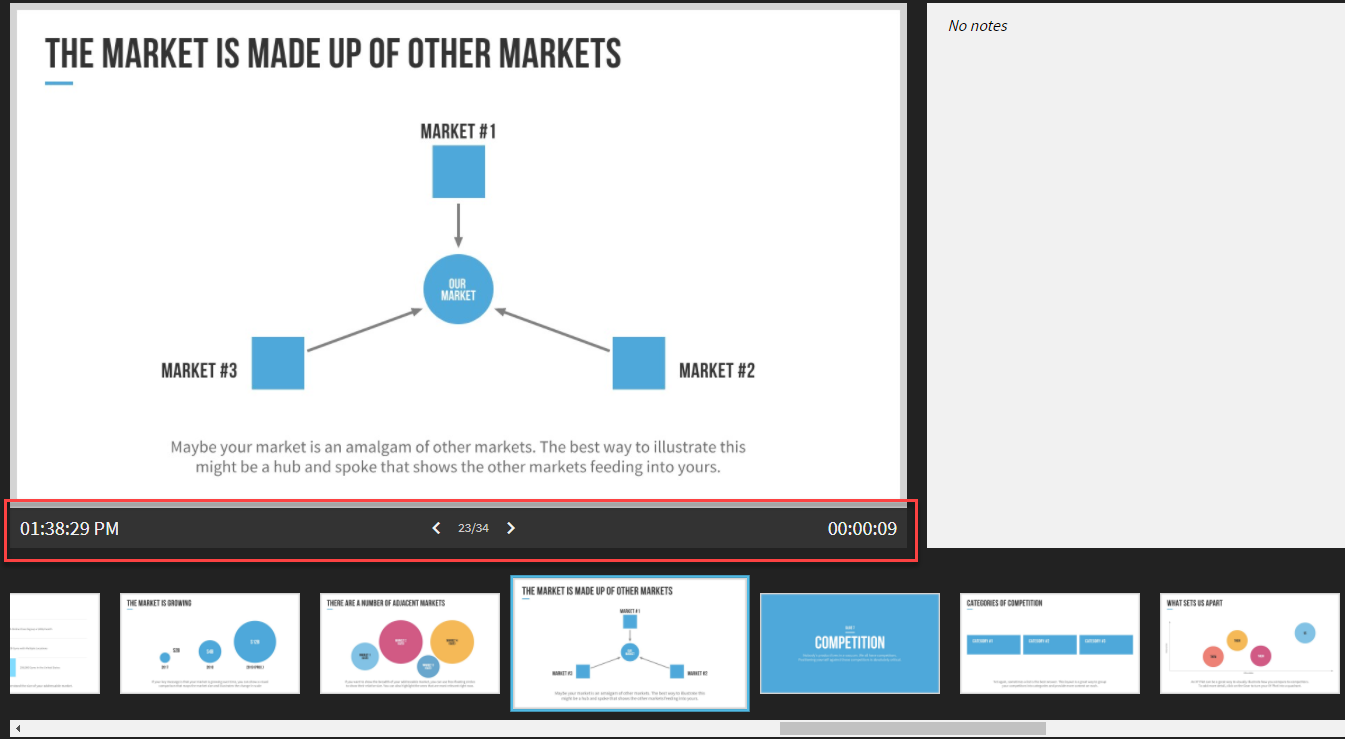 Are you looking for other features in presenter view? Please drop us a note at support@beautiful.ai and let us know what you'd like to see. We greatly value input from our users!!