To collaborate, first open up the presentation, then, click Actions

> Collaborate
​ and type in the email address of the person(s) you would like to collaborate with. You can set their permissions as "Can Edit" or "Can View". Click Send Invite and users will receive an email invitation inviting them to edit (or view) the presentation.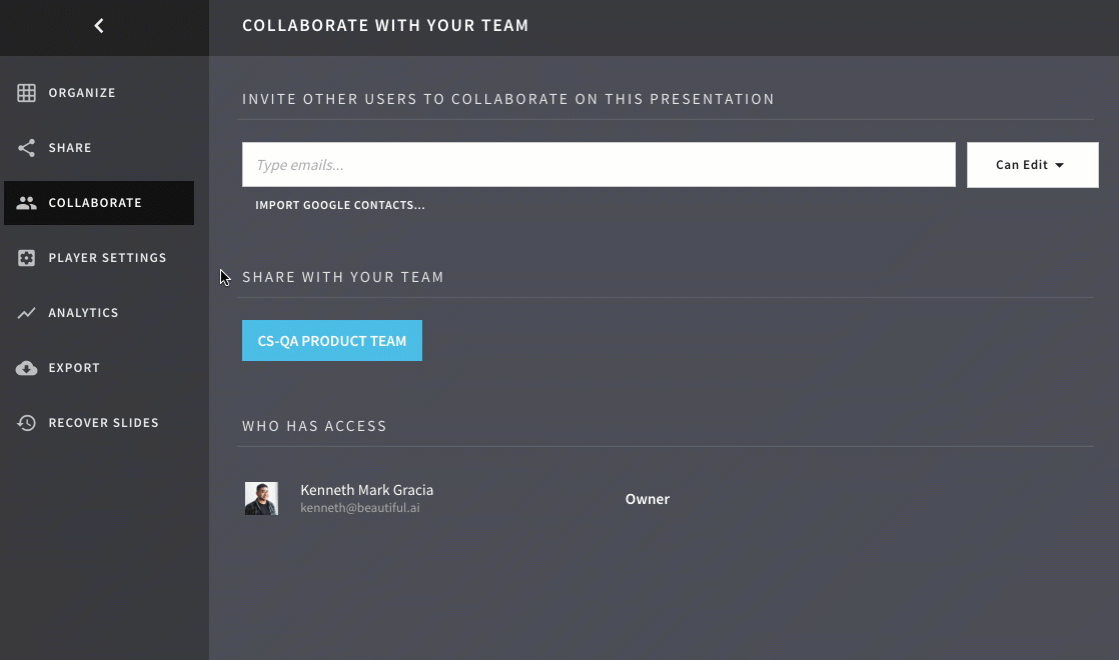 Note: Collaborators must have an account with Beautiful.Ai. They will be prompted to signup if they do not.
When collaborating with someone for the first time, their email will be marked as "pending". This requires the user to click the link in the email that was sent to them to view the presentation. This authenticates them as a collaborator, and moving forward when you share a presentation with them, it will automatically show up in their library.