Add videos to your slide to next level your messaging and create a personalized experience for your audience.
Getting Started
To add a video, click on Record
and select Video. A video bubble will appear automatically on the bottom left corner of your slide: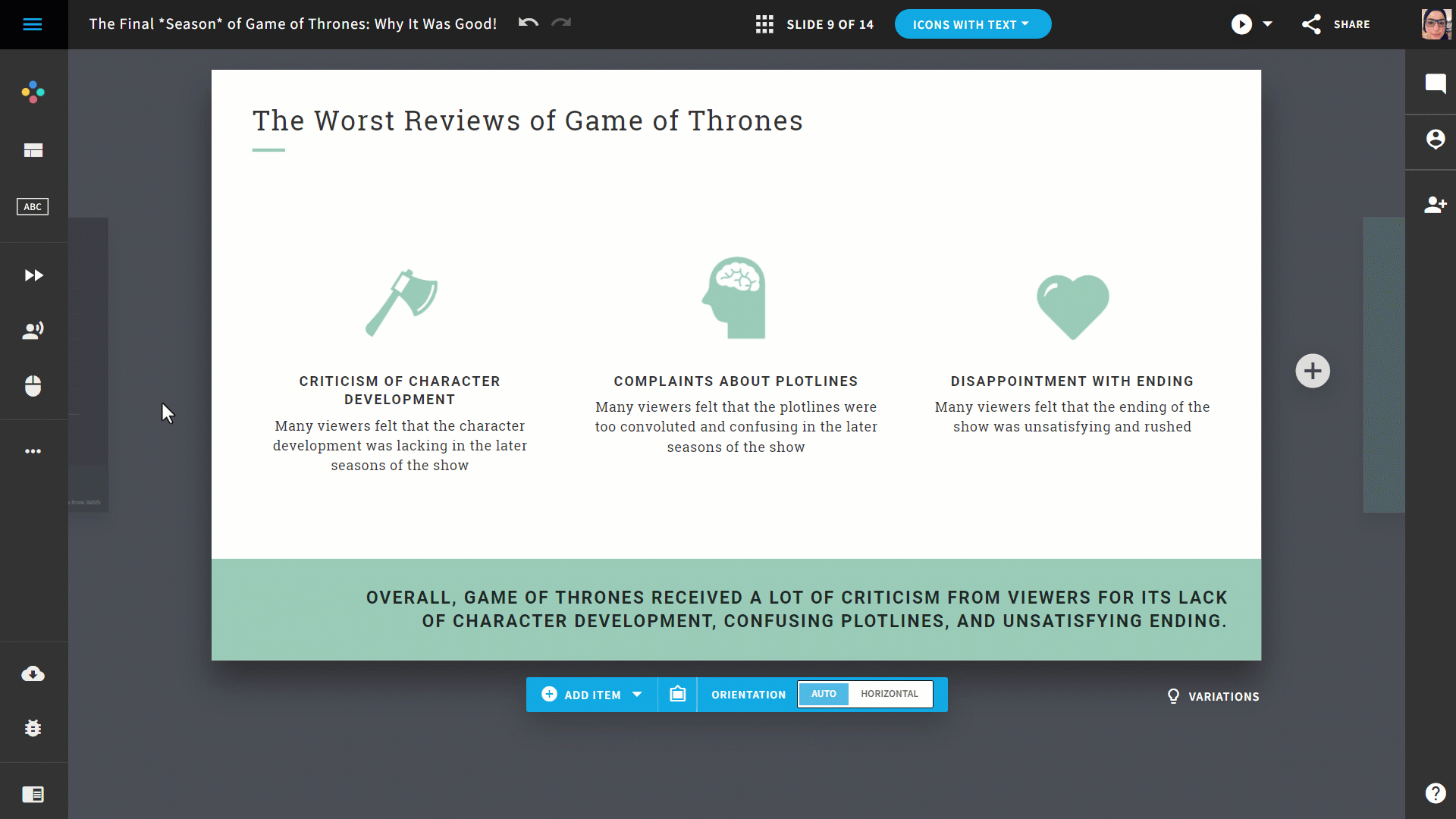 Recording
To start a recording, click on Add Recording and then click Record Take. A countdown will appear and then your recording will begin. Once you're done, click on Stop Recording to stop the recording.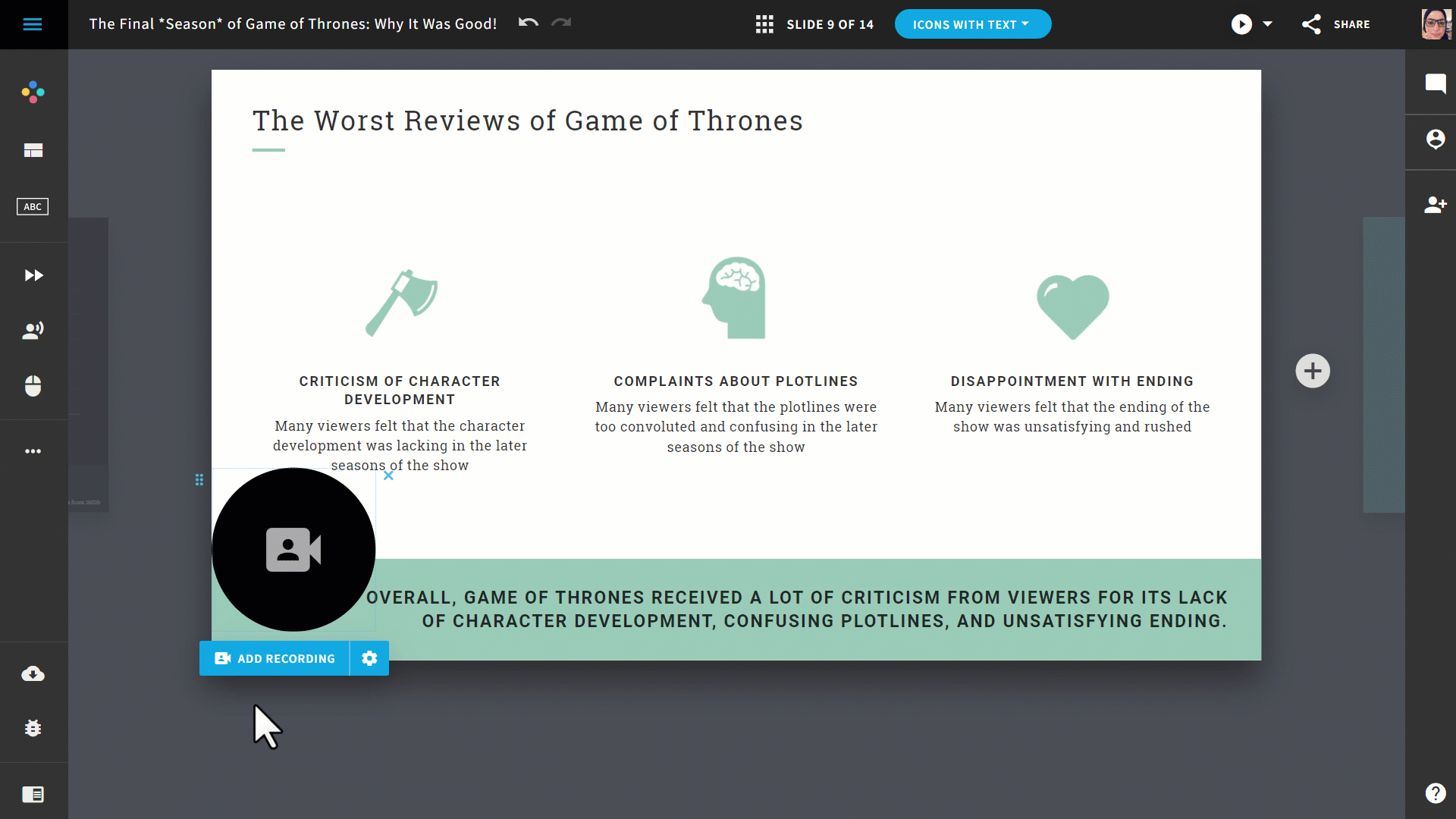 To save the recording, click on Save Recording.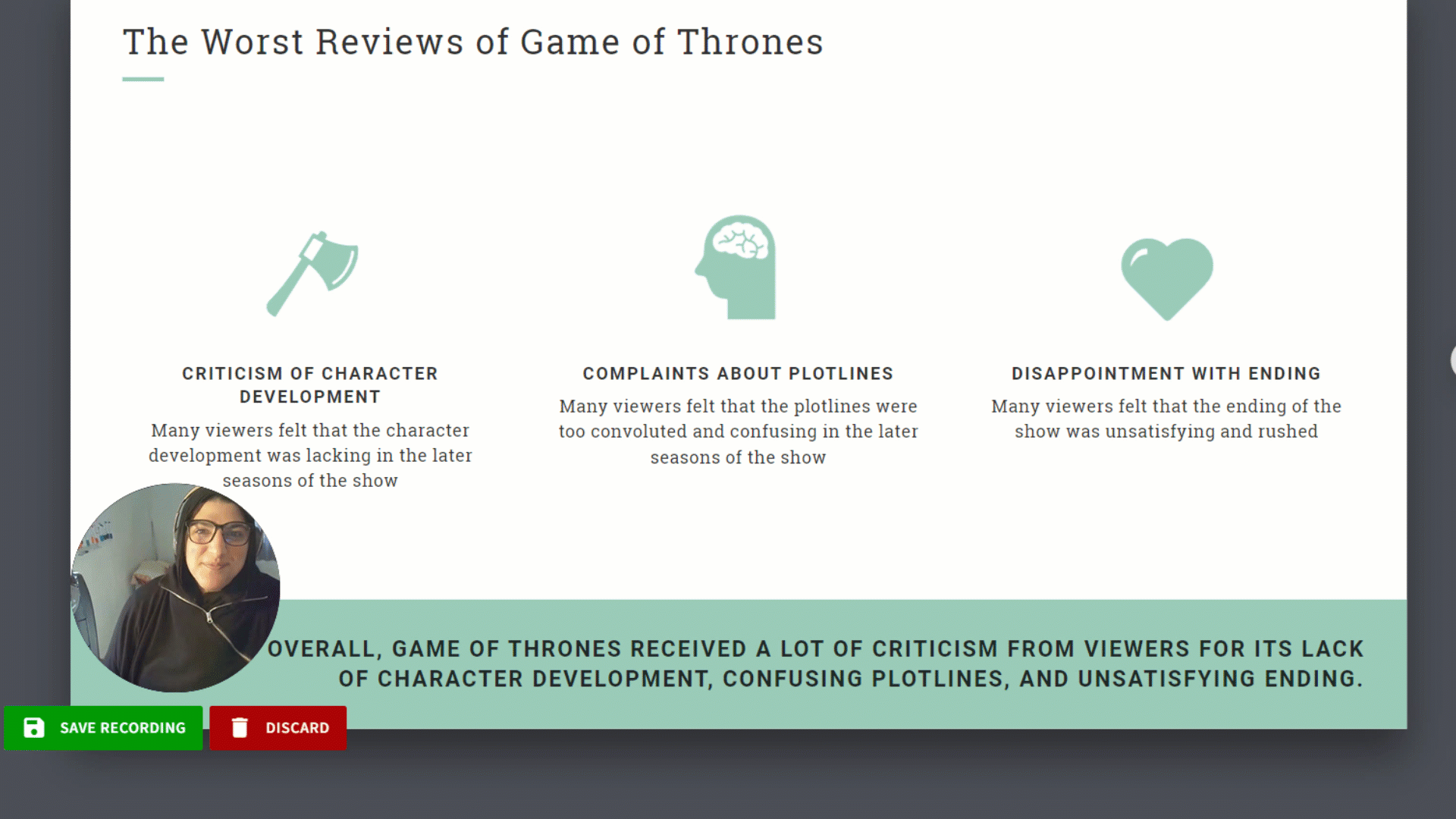 Video Position
By default, the video bubble is placed at the bottom left corner of your slide. This can be repositioned anywhere on your slide by manually dragging and moving it around. You can also use one of the present features on your slide anywhere by clicking Settings>Position>select the position of your choice