In February 2023, we updated our text engine from Version 9 to Version 10. For legacy Beautiful.ai slides using V9, you may see Update Available on your slide. This is an optional update to convert your slide to the new engine.

To update your slide, click on Update at the top. Your slide will automatically update from V9 to V10.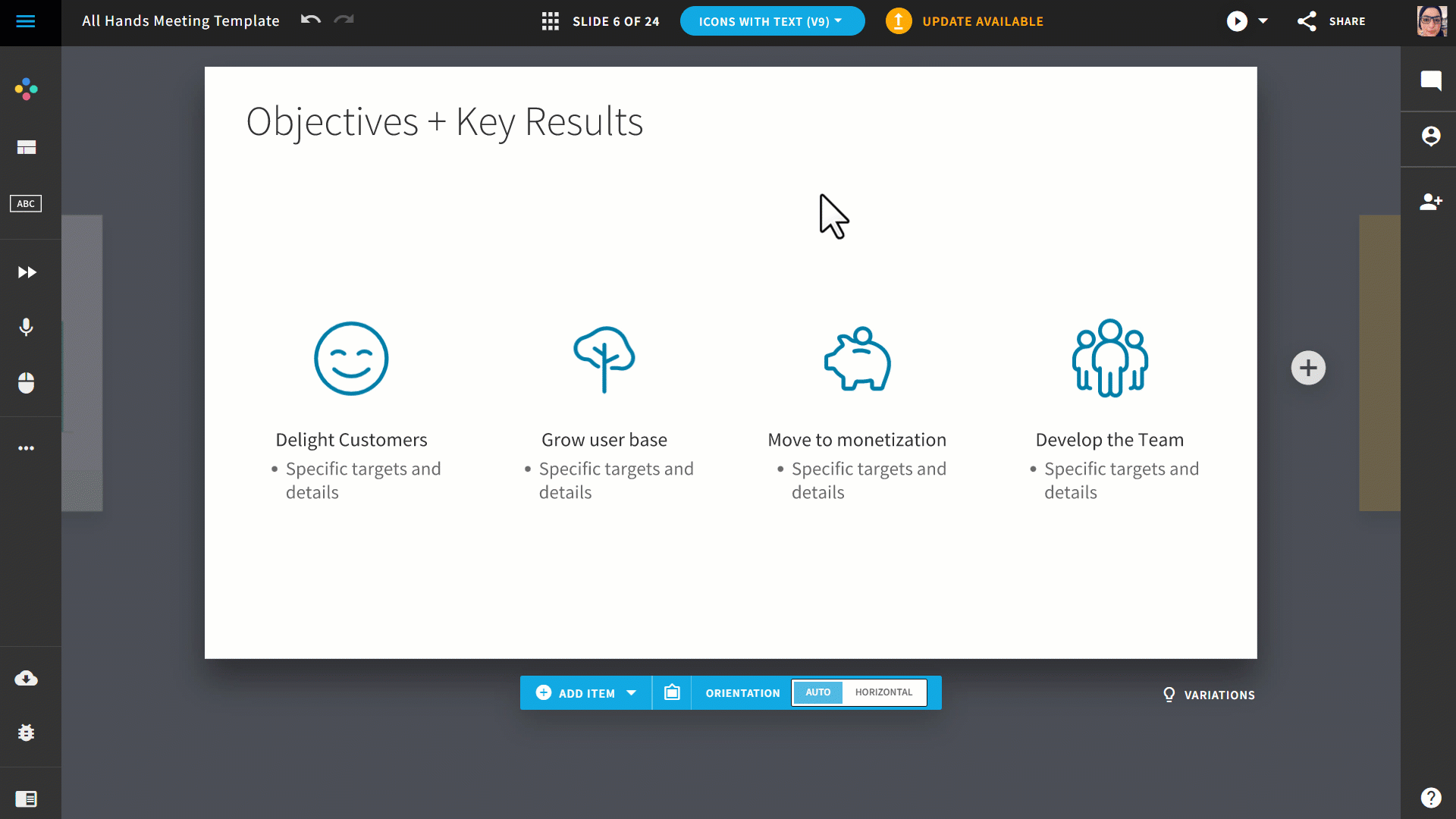 While you can continue to edit your V9 slides, you will not have access to some of our updated text functionalities along with DesignerBot.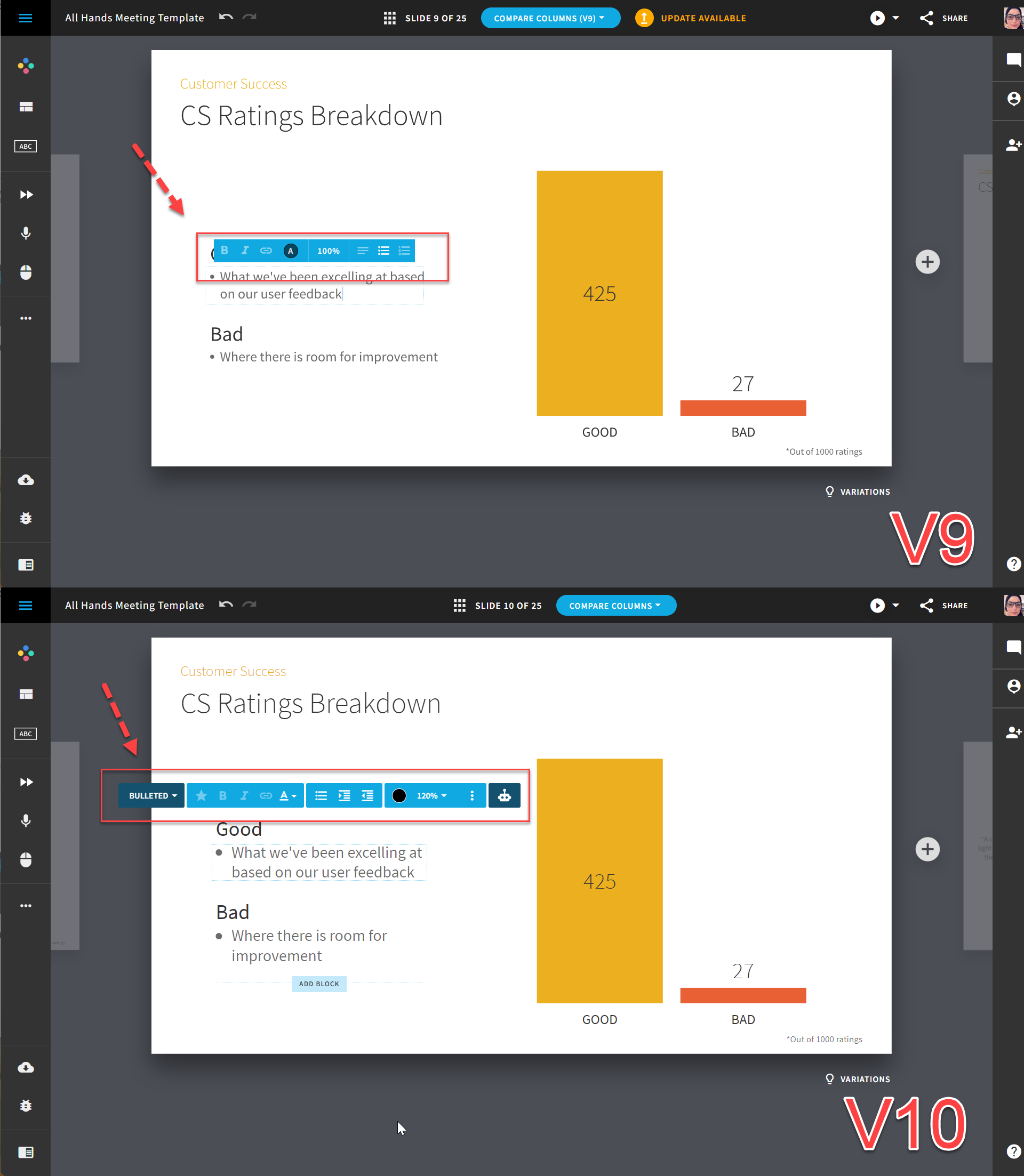 If you notice any differences between your V9 slide and V10, you can always revert back to V9 using Version History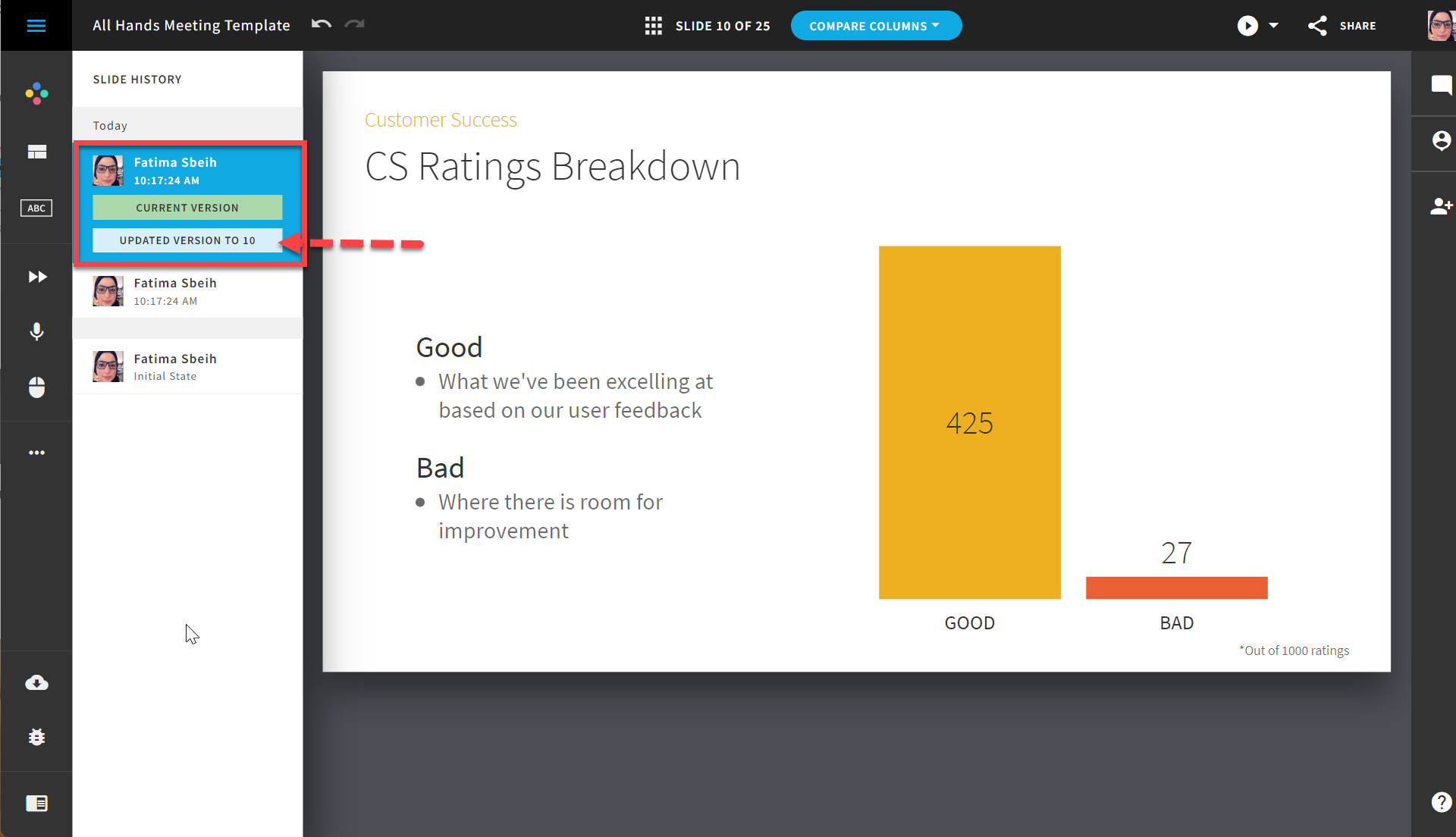 Why don't we have an update all option?
We intentionally do not support an update all slides feature. If you are not making active changes to a slide, there is no need to update it to the new text engine. In general when updating, you may see a difference between your old slide(V9) and the new one(V10) and you'll need to make manual adjustments. In the event your deck is already with a client and you update it, you wouldn't know what those changes are. Since V9 slides are still usable without the updates and our suggestion is to only update to V10 as needed.