The new DesignerBot makes it easier than ever for non-designers to create a new presentation from scratch, regardless of the content. Users can opt to create a new deck with DesignerBot by entering a short description (or prompt) based on what they need.
Getting Started
To create a presentation using DeisgnerBot click on Create Presentation and select the DesignerBot tab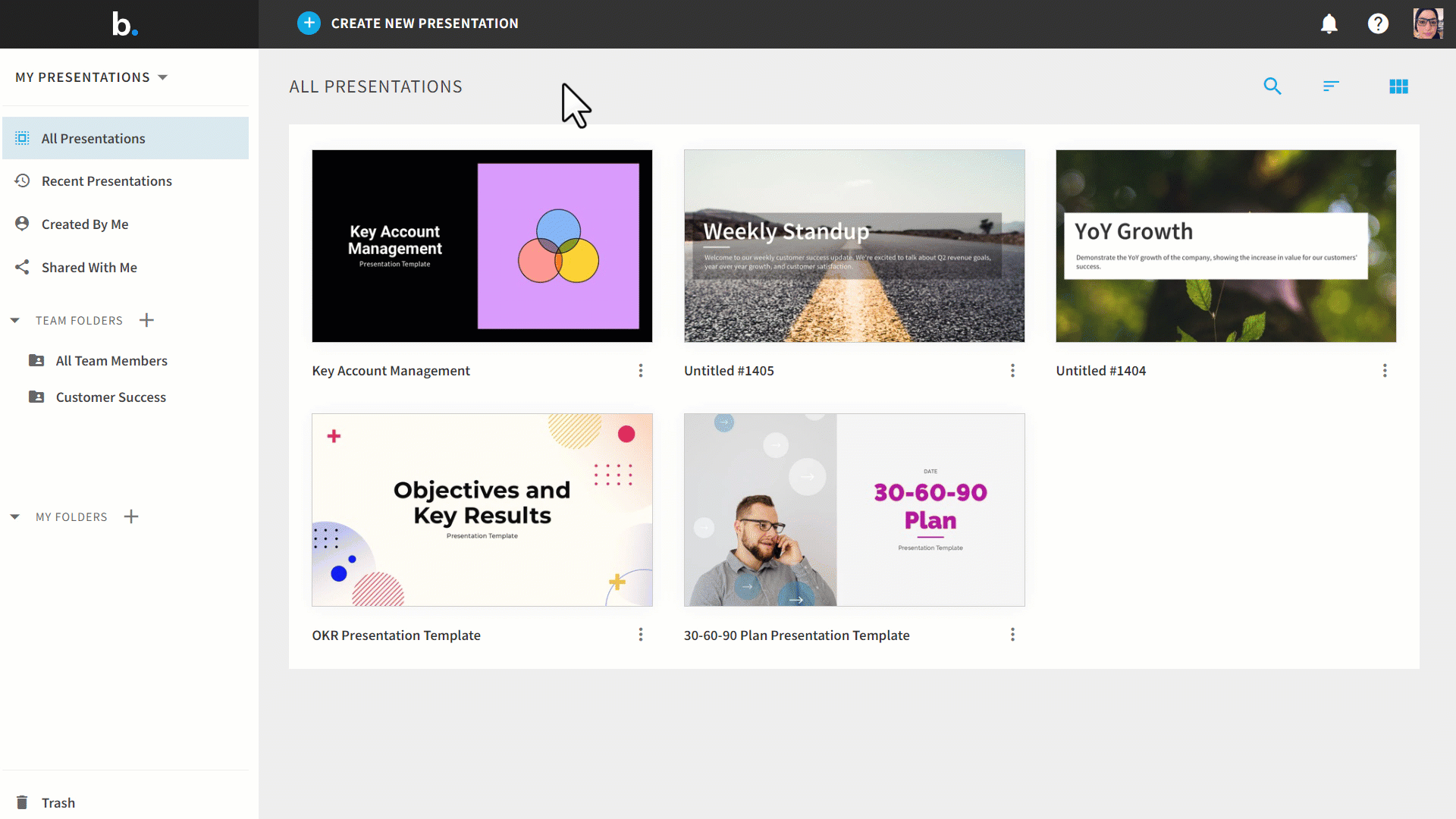 Enter a description of the presentation you'd like to create and click Generate Presentation and then Create Presentation on the following screen. This process can take up to a few minutes to complete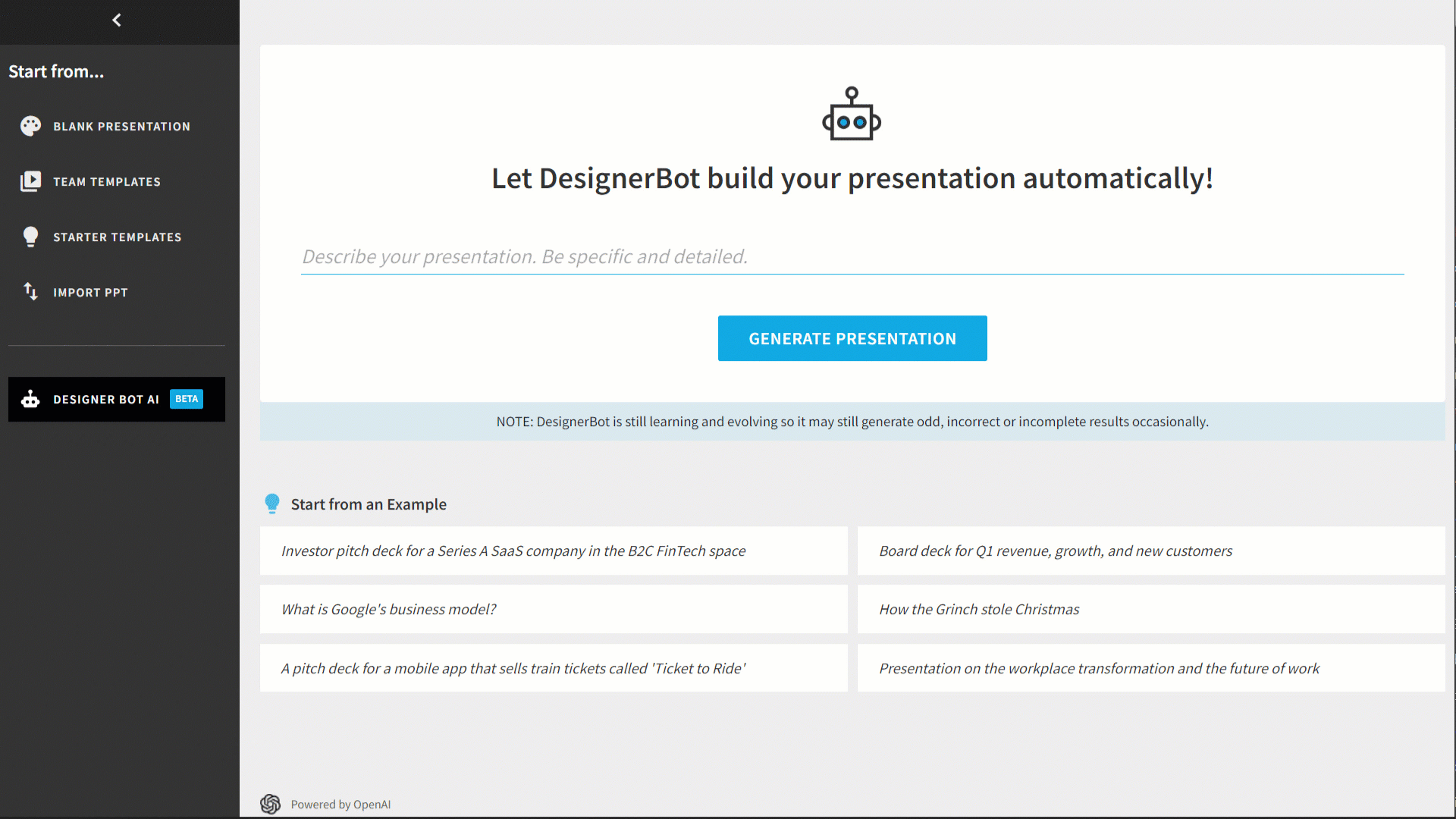 The prompt is automatically added as the title of your deck: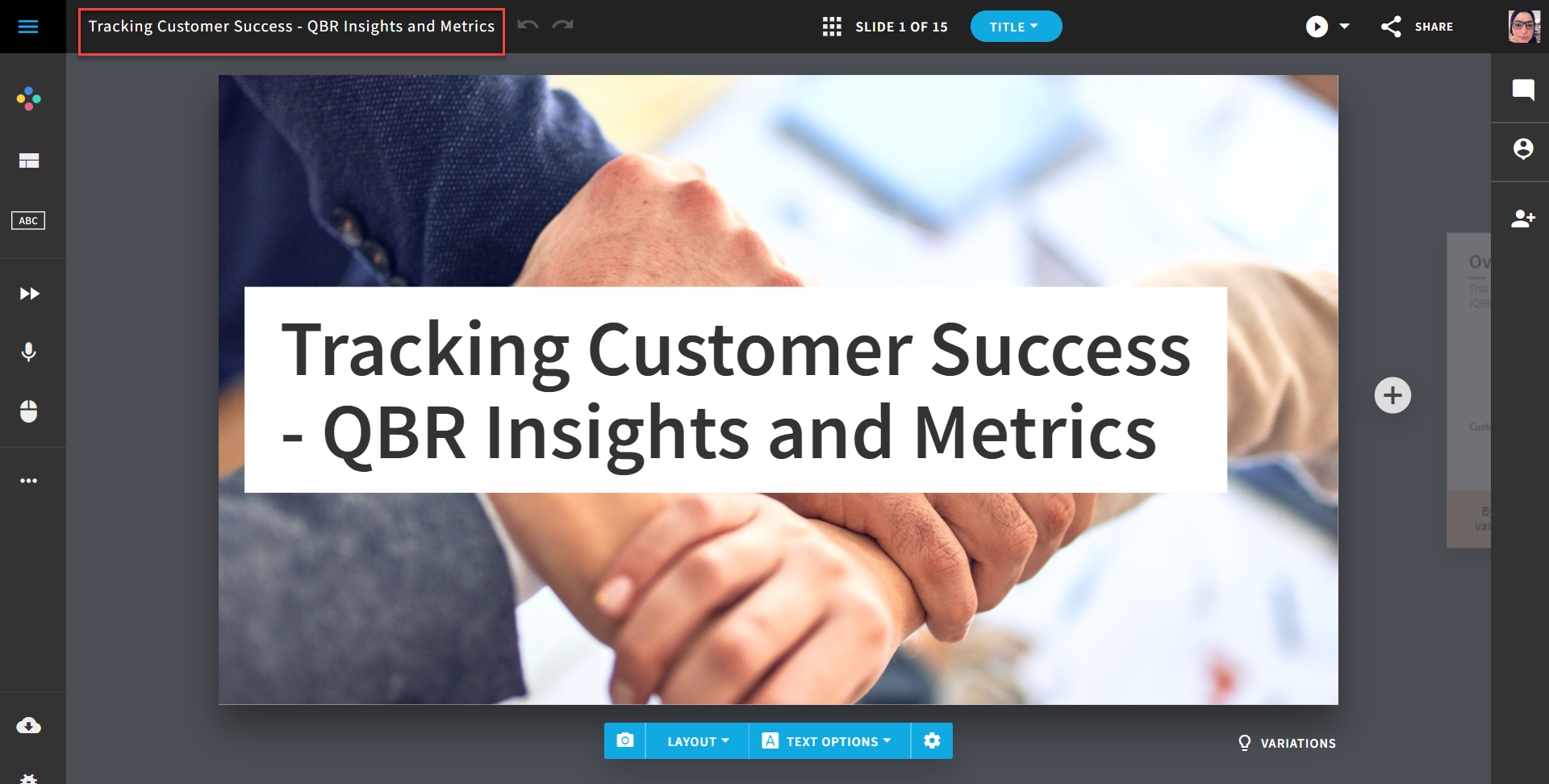 Understanding Prompts
A prompt is the description of a presentation that you enter into DesignerBot. Basic descriptions can be a simple word or phrase and will output simple decks. For more advanced decks, you'll want to be specific and detailed.
Basic Prompt: Investor Pitch Deck
Advanced Prompt: Investor Pitch deck for a Series A company in the fintech B2C space
If you just need a framework of a deck, basic prompts are a great way to get your slides and images created
Translating Text
Currently, DesignerBot prompts can only be written in English/Latin Script. To translate a deck, write your prompt in English/Latin script and then add " , Translate from [Language] to [Language]" at the end. Example: "A pitch deck for a mobile app that sells train tickets called 'Ticket to Ride', Translate from English to Japanese "

Outputs this: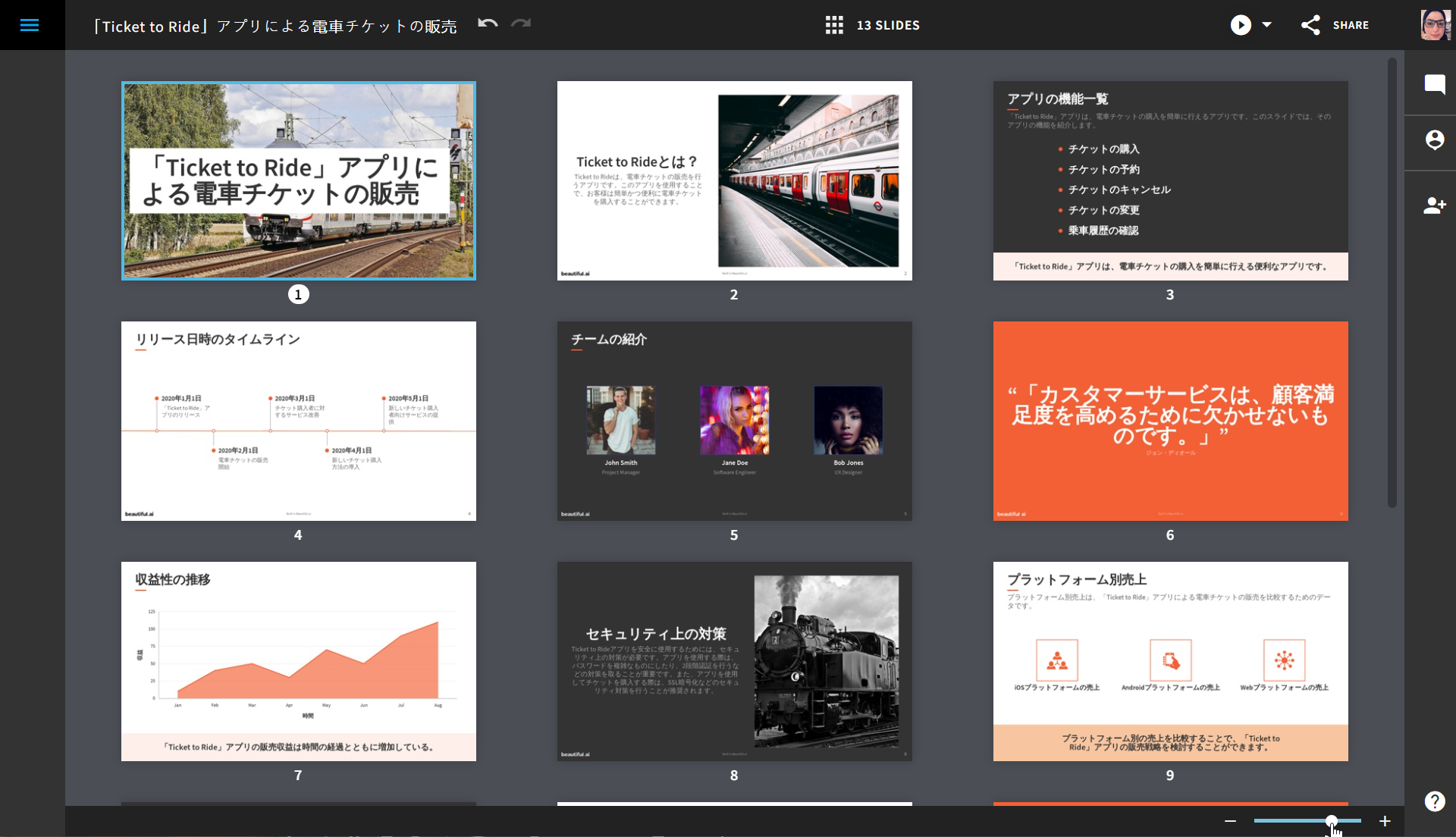 If you use an Arabic Script language, Designerbot will translate the prompt in English automatically. This will be addressed in a later update: