When you delete a presentation, it will automatically appear in the Trash

bin. To locate and view your deleted presentations, go to your library and click on Trash

at the bottom left corner of the Library Sidebar.
To recover deleted presentations, click on Trash

and select More
at the bottom right corner of your presentation. Select Recover From Trash and the presentation will automatically appear in your library.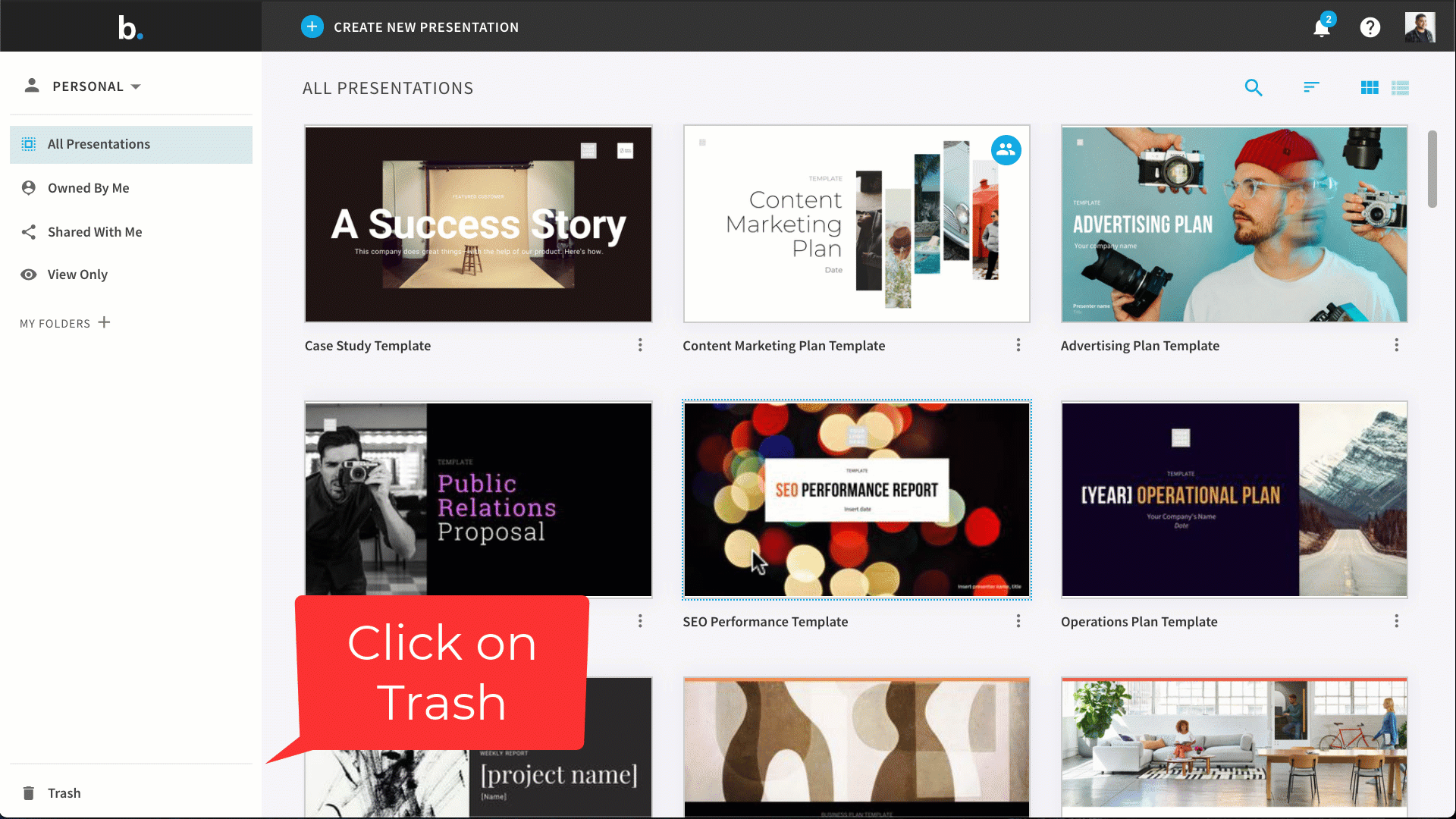 Note: Your presentations will remain in the trash can for 30 days. After that time, they will automatically be removed. You may also empty your trash can, however, once deleted there is no way to get your presentations back.