While in the editor view, move your mouse cursor to the right-hand side of the slide. Then, click and hold the Trash

to delete the page.
Note: you must hold your mouse button down long enough for the red circle to complete in order to delete. This protects against accidental slide deletions.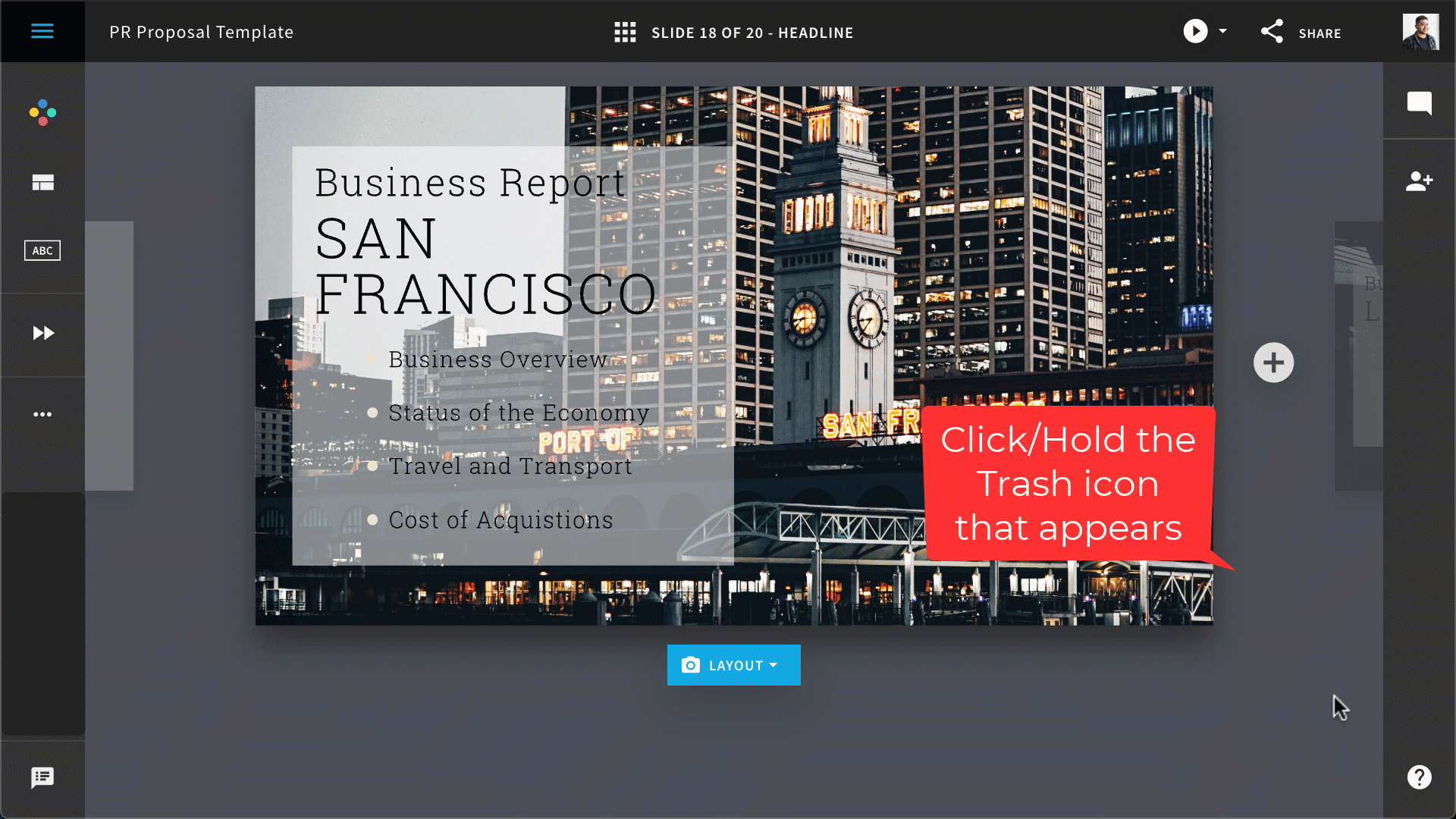 To delete slides from the Organize view, choose the slide(s) you would like to delete - use Shift + Click to select multiple slides. Then, right-click and select Delete Slides from the pop-up menu.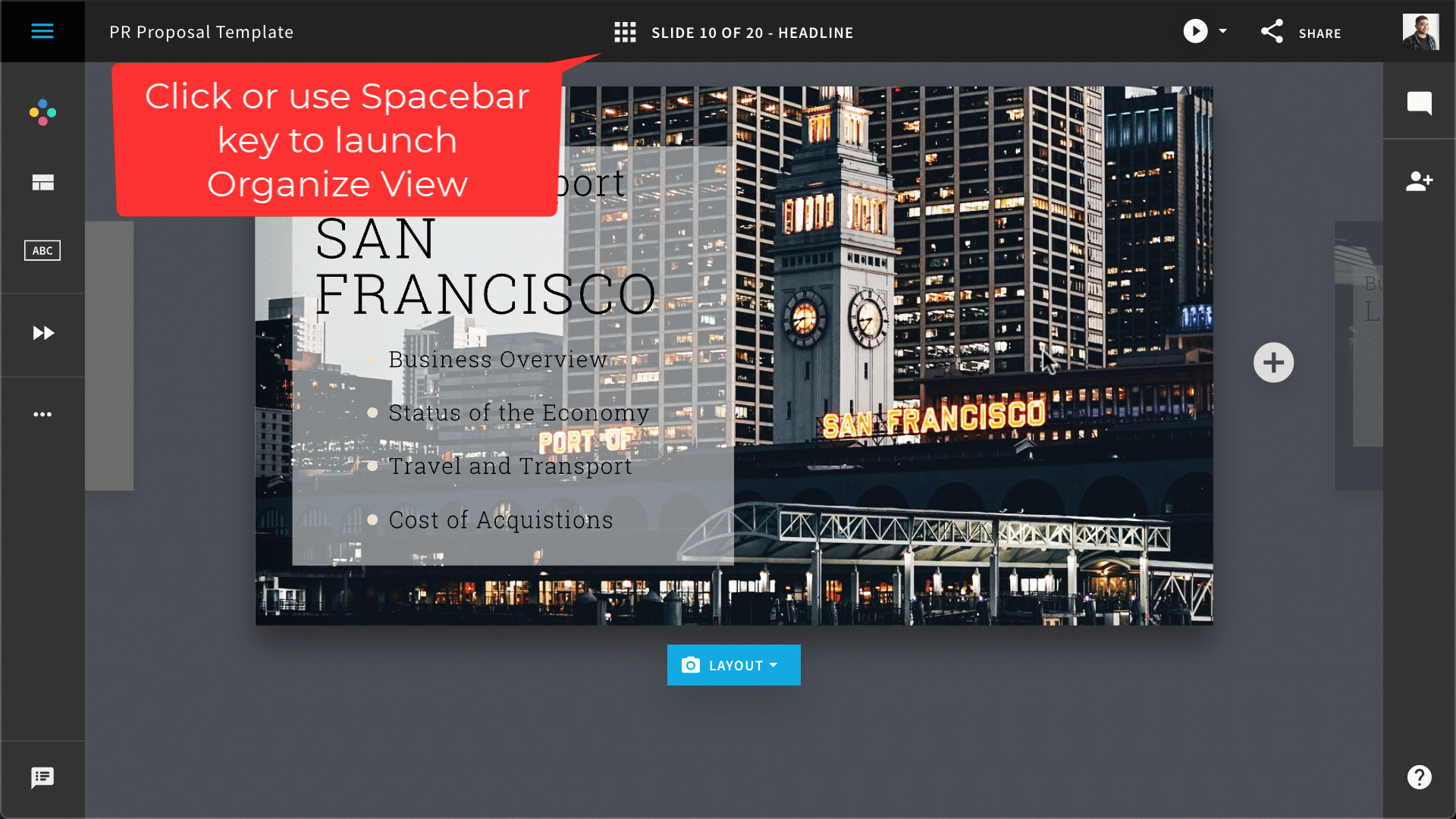 If you have accidentally deleted a slide, and want to bring it back, visit our FAQ page here: Deleted Slide