On the right-hand side of the slide, click the Duplicate
. Your duplicate slide will be added immediately following the original slide.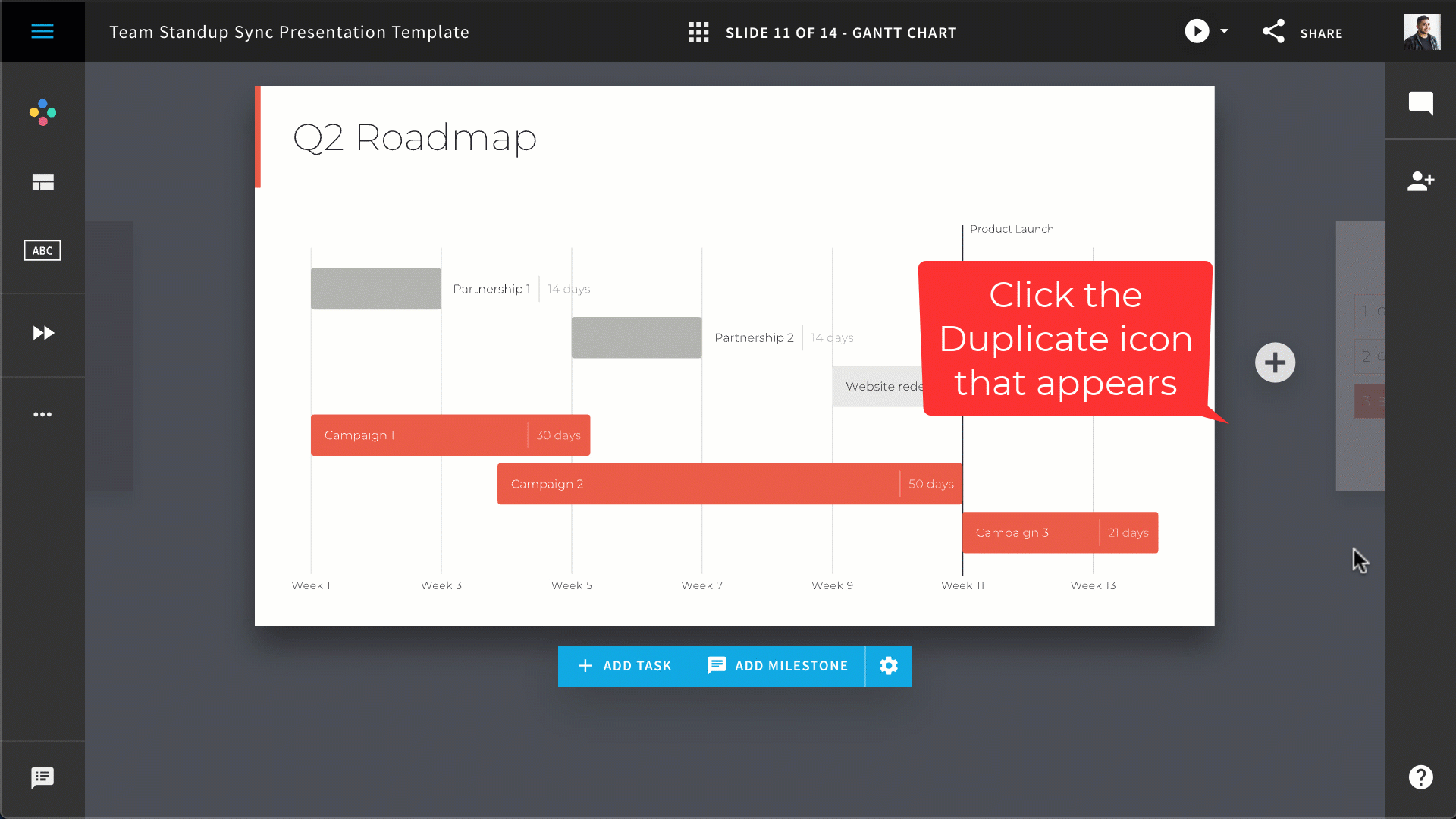 To duplicate from the Organize view, choose the slide(s) you would like to copy - use Shift + Click to select multiple slides. Then, right-click and select Duplicate Slides from the pop-up menu.