Copy Slides is a great way to quickly copy in slides from your existing Beautiful.ai presentations.
Getting Started
First, you'll need to start from your new presentation or the presentation you want to copy the slides to. Then, click Add Slide
on the right and select Copy Slides tab.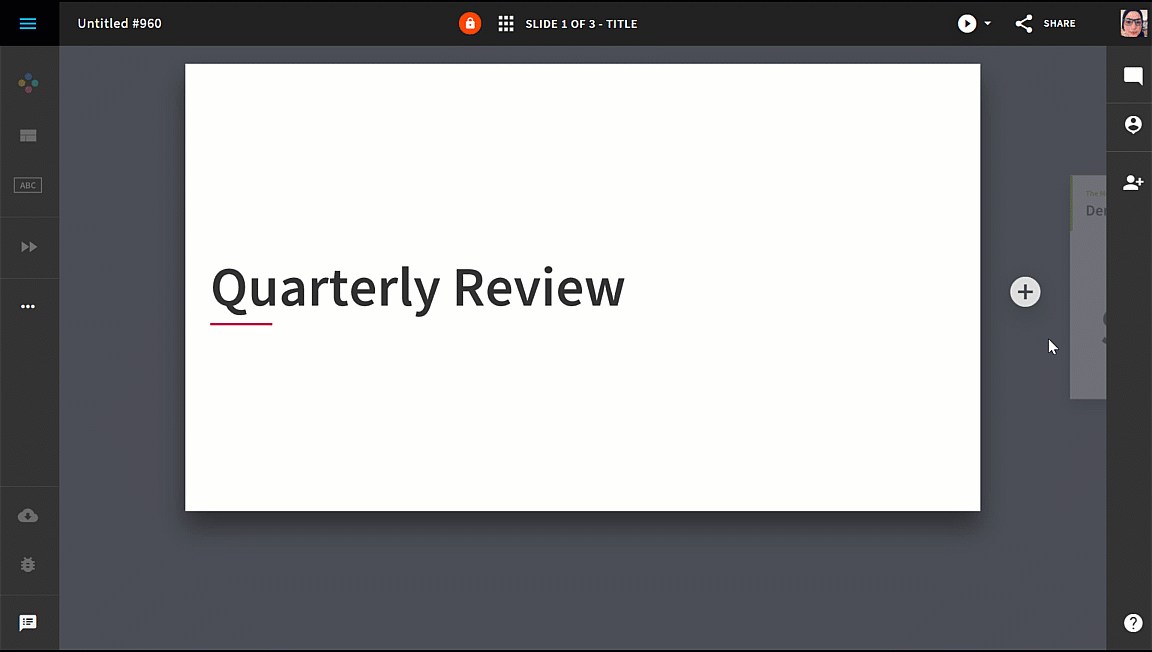 Here you can either:
Search for your slide

Or click on Browse Presentations to view a list of all of your presentations then select the presentation with the slides you'd like to copy

Choose the slide(s) you would like to add (use Shift + Click to select multiple slides) then, click on Copy Selected Slides to transfer them over.